USE YOUR GETAWAY CASH TO
SAVE UP TO $2,000 PER PERSON OFF EUROPEAN RIVER CRUISE PRICES.

DO NOT PAY FULL PRICE!

If you book direct or through another travel company it's the same as filling a bucket with cash and tipping it in their front door! Wouldn't it make more sense to use it for spending money or to extend your stay instead? Enquire today to find out how much we can save you serious money off your European river cruise holiday!
Use your GCash to save up to $1,500 off Scenic, Viking, APT and and other European river cruise prices.

Save up to 40% off Global Escapes package prices like the one below.
Don't pay full price for these brands! Use your Getaway Cash instead and pay much lower member prices.
12 day, first-class European river cruise package:
FLY FREE!

All airfares, luxury Danube river cruise, outside cabin, 1 night Budapest at one of the world's best hotels, 3 nights Prague staying in 5-star accommodation, all meals on cruise, hotel breakfasts, airport transfers, excursions and much more...
Great value, starting at $6,995pp,
you pay from only $4,999

after GCash travel credits.

$1,299 deposit.

Click/tap to compare to Scenic cruises "Gems of the Danube with Prague" at $8,365 per person inc. return flights. Same first-class experience, SAVE $6,732 per couple.
Click/tap to watch this short video and learn about life aboard these luxurious river-cruise ships. It's your home away from home.
Large outside cabins
Each of our huge cabins is like a 5-star hotel room, beautifully decorated with timber-grain paneling; bedding featuring the finest cotton sheets, fluffy pillows and duvees, air-conditioning, amazing private bath facilities, shower, telephone and flat screen TV.

Vienna is just one of the many places you'll visit
European river cruising is just as much about the beautiful places you'll be visiting along the way such as Budapest, Bratislava and Vienna to name a few.

Marvellous sights every day on the Danube
What's stopping you from experiencing the beauty and wonder of the Danube River this year or next? If it's money, we have options we can recommend that will enable you to easily afford this package.
Book now for 2017 and 2018
Book now and pay just $1,299 per person deposit with the balance 90 days prior to departure. You can even pay off the balance from just $195 per month.
Great value, starting at $6,995pp, you pay from only $4,999 after GCash travel credits. $1,299 deposit secures the package and your choice of cruise cabin.
Hurry! Limited FREE FLIGHT packages at member prices. Enquire today to find out if your travel dates are available. Prices vary according to travel date. [GENUINE ENQUIRIES ONLY PLEASE]
Package includes:
(BONUS) Return international flights
Private car airport transfer in Budapest on arrival
1 night in Budapest staying at one of the world's best hotels
7-night, 8-day Danube River cruise
20 meals on cruise: 7 breakfasts, 6 lunches, 7 dinners
Shore excursions with entrance fees
Private car from Vilshofen to Prague
3 nights, 5-star Prague accommodation with breakfast
Option of adding 4 days Amsterdam from $850 inc flights and 5-star hotel accommodation
Lonely Planet guides for Budapest, Prague and Austria
Package customisation service to suit your wants and needs
Personal travel consultant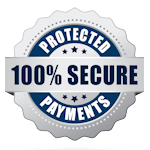 Any deposit paid is applied within 24 hours to various components of your travel package and remitted through to suppliers. Reservation status may be verified with the supplier after remittance. Confirmation of such booking(s) will be sent to you on request within 7 days. Final payment, when received is applied in the same way. Supplier confirmations including vouchers and e-tickets are then sent to you for all such finalised items.