Save up to 40% off your dream holiday. Pick from a range of destinations including Europe, Canada, NZ, Australia, USA and more. Join over 90,000 happy customers and be amazed at the savings.
Enter your details to
access industry-wholesale (trade) pricing

. Receive a 90-day Travel Club Trial account with $3,000 in travel credits to get started. One of our travel planning specialists will contact you as soon as possible.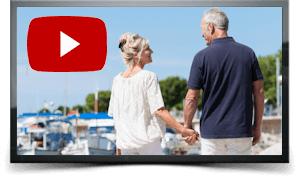 Click/tap the player above to learn more about Australian Escapes & Global Escapes Travel.
Privacy & Data Protection
Travel Directions Pty Ltd will only use your personal information to maintain your account and we will never share your data for any reason (see our Privacy Policy)
Here's how to access trade prices and save up to 40% off your next holiday to Europe, USA, Canada, New Zealand and most other destinations including Australia.
Claim your $3,000 in travel credits
Enter your contact details to register for a travel club trial account and claim your start-up credits. A professional travel consultant will then help you plan your holiday (see Step 2). If you like the travel plan we prepare for you (see Step 3), you can use your credits to save up to 40% off the retail price. Compare and see the genuine value.
Free travel planning consultation
One of our domestic or international travel experts will call to discuss the trip you have in mind and work though an itinerary outline with you. Your personal travel consultant will offer advice to give you the best holiday experience and the best value for money.
Receive a comprehensive travel plan with lowest trade pricing
We'll access our proven travel industry (trade) suppliers and prepare a complete travel plan (not just a quote) for you at no charge. Most personal travel consultants add large fees to the price to cover these services. Your travel plan will contain your itinerary and full pricing details.
If you're happy, we get everything organised for you
Our team goes to work to place supplier bookings and you receive printed documentation as well as a complete day-by-day itinerary to follow. No stress, no hassle.
Did you know that most Australians pay way too much for travel? You won't be in that group...
Travellers often don't know what they don't know when comparing and finding the best flights, hotels, tours, cruises and so-on and end up paying too much. We shop for travel all-day, every day so we'll do the shopping for you. You'll save time and money because you'll be better informed. Here's why...
Experience counts:
We know which travel suppliers offer the best VALUE FOR MONEY and which ones use pricing tactics to maximise their profits. You get the benefits of our many years of experience.
Special pricing and genuine value:
You get the benefit of our bulk-buying power as well as top-level access to special pricing not available to the general public, and that no-one else will tell you about.

Access a wider range of suppliers:
We deal with the known brands but we also deal with other big wholesalers and suppliers not well known in Australia that offer tours, cruises and more at exceptional prices.
Competitor price-beats:
We easily beat prices from companies like Trip-a-Deal, MyFiji, Helloworld Travel, and Flight Centre every day. In fact is it extremely rare that anyone will get you a better deal on complete travel packages.

Get professional assistance for planning and organising your travel PLUS get the lowest possible prices as well. Save yourself time, headaches and money and get us to do the running around. When you're ready to proceed we'll take care of all the details and make certain you have a trouble-free, stress-free holiday.
Member feedback
Read what members have to say about our service...
"Just to let you know what a wonderful holiday we had in Canada/Alaska thanks to Ben. He did a great job with our Travel Itinerary everything went to plan I would recommend Australian Escapes and this holiday to my friends and family we are definitely going to do this holiday again. I did give Ben a ring and thanked him and told him what a great job he did. We are looking forward to our next holiday with Australian Escapes." Rosanna M.
"I was one of the ladies who went with Cherrie to Norfolk. I thoroughly enjoyed the experience and thought you did a marvellous job organising it all for us. The accommodation in both Sydney and Norfolk was outstanding - I had never been to either places before and could have stayed much longer in Sydney, as the view from our hotel windows was wonderful. Everyone on Norfolk was so friendly and nothing was ever too much trouble. Thank you so much for making our holiday so enjoyable." Jan W.
"Hi, have finally returned. Wonderful, wonderful trip. We think we loved Paris and its age/artworks but all was full of laughter fun and learning. Paris apartment was beautiful, & quiet when windows were closed, which wasn't bad anyway. The street is full of lots of restaurants and cafe's. (we also loved Shakespeare & co bookshop.) Fruit and chocolates in most rooms and champagne which I think we only drank in Brussels. we were ready for bed everywhere else though we almost had it for morning tea at Amsterdam on check in. Magnificent. Cheers." Val C.
"Have just returned from our wonderful trip to the UK. Just wanted to say a huge thanks for your organisation, we had the best holiday ever, an absolutely marvellous time, the tour was magnificent. We would recommend the Trafalgar Britain and Ireland Winter delights tour to anyone who wants to do adventurous travel, learning about other countries, and making friends. The coach was actually over half full of Aussies! Thanks so much for organising such a memorable holiday for us." Lee D.
"Deb and I are very grateful for the work you have put into our holiday. 10 days in and we are blown away by the quality and location of the motels and apartments. Many thanks." Jen W.
"My husband and I have recently returned from a holiday to Canada and Alaska booked through Australian Escapes. The itinerary was planned to take in all aspects of the holiday we required. The travel transfers worked seamlessly and the accommodation was at a standard that met our expectations of comfort and location. We absolutely loved the cruise and surprise upgrade to our stateroom. From our experience with this recent trip I would recommend Australian Escapes." Margaret & Bill T.
"We've arrived back safely after a thoroughly enjoyable trip where all the arrangements ran like clockwork, for which we want to thank you and your team, especially Sonya and Skye. We'd have no hesitation in recommending you and Volga Dream cruises to anyone who asks. Kind regards and thanks again." Irene and Blake S.
"I want to thank you for all the accommodation you arranged for us during our holiday in North Queensland in August. It was all excellent. The transfers went very smoothly too and we couldn't have been more pleased with our holiday. Thank you for making everything so easy." Gloria K.
"My life has been like a whirlwind since I got back. I am now on holidays and catching up with people that I have not had time to contact since coming back. Thank you so much for organising my trip to The States and Canada for me. I had a great time and everything went really well. All flights went well. The hotel you booked me into in Champaign was a really old home with beautiful gardens, all done up and run by two gay guys. It was really quaint and I loved it. I had a great time, everything went without a hitch, I loved all the accommodation that you organized for me and I would like to wish you a happy Christmas and all the best." Marlene S.
"A message of thanks to you and your staff. The holiday went off without any problems and we thoroughly enjoyed ourselves and and had a wonderful time. Again many thanks." Dianne D.
"We are back and rested after a hectic few weeks (away), but everything worked out extremely well. Thanks so much for all your organisation – once you get used to the trains and buses, life becomes easy. Once again, thanks to you and the team for all the organisation from both Lorraine and I – we really enjoyed the holiday. All the best." Bob C.
"We just wanted to let you know that the arrangements you put in place for us in WA worked beautifully. You said the Margaret River accommodation was exceptional and it certainly was both in terms of location and facilites. Thanks again." Betty and Clancy S.
More reviews
Read more reviews from Product Review.com.au below. Please be sure to read management comments on negative reviews to get a balanced perspective.
So, you want the best price for your trip but you've had enough of the DIY approach to organising your travel? Are you confused with the choices and options available? Let us do the shopping for you and present you with a travel plan for approval. Once you're happy with everything, you can relax knowing the details are handled and you're paying the lowest possible price. We do this all-day, every day and we know where to shop to save you money.
Choose from one of our advertised packages or we'll create a custom itinerary for you. You can use your travel credits to access wholesale pricing and potentally save hundreds or even thousands of dollars.
FREQUENTLY ASKED
What are Getaway Cash travel credits and how do they work to save me money off my holiday?
Our travel credits have a dollar-for-dollar value. They bring the price of your holiday from retail down to travel industry wholesale (trade), saving you a lot money.
As an example, let's say you found a travel package online for $1,990 per person. You come to us and instead of paying retail, you use some of your credits to discount the price down to wholesale. The average is about 20% to 30% off lowest retail with savings of up to 40% regularly achieved.
To further illustrate, let's say you went to Coles supermarket and you have a voucher that says "Spend $100 and use this voucher to get 30% off at the checkout". That would mean you're paying only $70 for $100 value, even on discounted lines. Your travel credits work exactly the same way. They get you up to 40% off normal travel prices.