Your Itinerary
If you have never been to Italy before, or you would like to return and do a Mediterranean cruise, this could be an excellent value holiday for you. We'll take care of all the details so you'll have a smooth-running travel experience. Consider extending your stay to take in the South of France. We recommend three nights in Nice, France with day tours to St. Tropez, Cannes and Monte Carlo.
"Adventure is a path. Real adventure, self-determined, self-motivated, often risky, forces you to have firsthand encounters with the world" - Mark Jenkins
DAY 1: AUSTRALIA - ROME (2 NIGHTS)
Welcome to the ancient city of Rome. When you arrive you'll be met by your transfer driver who will take you to your central Rome hotel. Depending on your arrival time, this could be a great opportunity to head to Piazza Navona for your first Italian meal. 2 nights central Rome, breakfast
DAY 2: ROME
"A heady mix of haunting ruins, awe-inspiring art and vibrant street life, Italy's hot-blooded capital is one of the world's most romantic and inspiring cities." Lonely Planet
The result of 3000 years of ad hoc urban development, Rome's cityscape is an exhilarating spectacle. Ancient icons such as the Colosseum, Roman Forum and Pantheon recall the city's golden age as caput mundi (capital of the world). Few cities can rival Rome's astonishing artistic heritage. The result is a city awash with priceless treasures.
A trip to Rome is as much about lapping up the dolce vita lifestyle as immersing yourself in art and culture. Idling around picturesque streets, whiling away hours at streetside cafes, people-watching on pretty piazzas – these are all an integral part of the Roman experience. Eating out is one of Rome's great pleasures and the combination of romantic alfresco settings and superlative food is a guarantee of good times.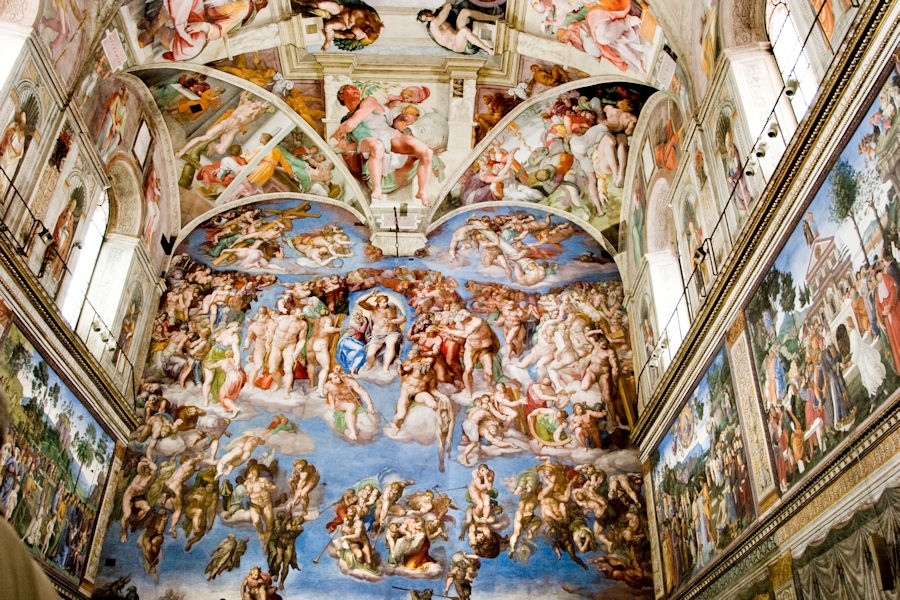 Skip-the-Line: Vatican, Sistine Chapel and St. Peter's Tour:
Slip through a special, reserved entrance to experience the wonders and history of the Vatican first hand. With a small group and an expert guide, marvel at the majestic interiors of St. Peter's Basilica, gaze up at the timeless frescoes of the Sistine Chapel's famous ceiling, and admire High Renaissance paintings in the Raphael Rooms.
DAY 3: ROME - FLORENCE (2 NIGHTS)
Today you'll embark on the 1 hour 45 minute train journey to Florence (Firenze). Trains are not only a relaxing way to see Italy, they are possibly the fastest means of travel after flying, and you get to see some of the country along the way. After checking into your Florence hotel, you'll have your first opportunity to wander the streets of this charming city. There's a lot to see and your Lonely Planet guide will help you make the most of your first day here.
"Cradle of the Renaissance, romantic, enchanting and utterly irresistible, Florence (Firenze) is a place to feast on world-class art and gourmet Tuscan cuisine." Lonely Planet
Few cities are so compact size or so packed with extraordinary art and architecture masterpieces at every turn. The urban fabric of this small city, on the banks of the Arno river in northeastern Tuscany, has hardly changed since the Renaissance and its narrow cobbled streets are a cinematic feast of elegant 15th- and 16th-century palazzi (palaces), medieval candle-lit chapels, fresco-decorated churches, marble basilicas and world-class art museums brimming with paintings and sculptures by Botticcelli, Michelangelo et al. Italy's fashion industry was also born and bred here. If you want to buy an Italian Leather jacket you would visit Peruzzi Leather for the biggest range at the best prices.
DAY 4: FLORENCE - PISA - FLORENCE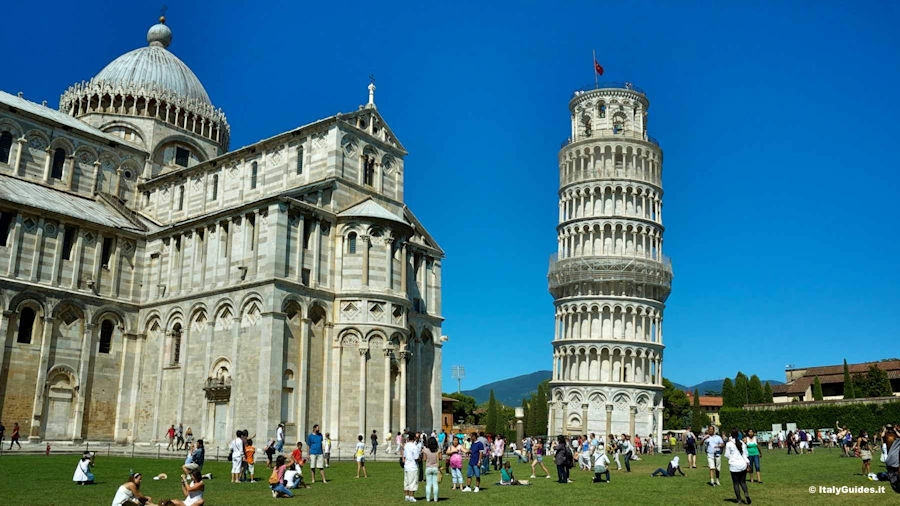 Day trip to Pisa:
Leave Florence behind and see Pisa's cultural and historical highlights on this 5-hour tour. Learn about the city's mysterious origins as you stroll around the glorious Square of Miracles (Piazza dei Miracoli) and don't miss your opportunity to pose for photos by the famous Leaning Tower of Pisa.
DAY 5: FLORENCE - GENOA
Today we leave Florence and travel by train to Genoa in Italy's north. The train trip itself takes in some marvellous scenery along the Cinque Terre and ranks as one of the world's most scenic train trips.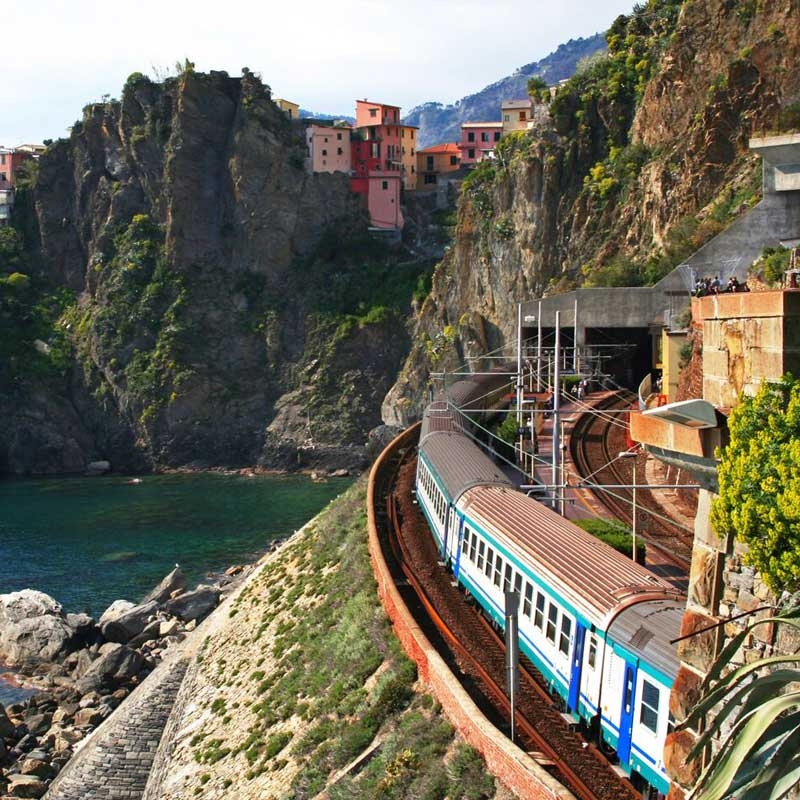 While in Genoa you can explore the old town with its' museums and art galleries. The Acquario di Genova is the city's pride and joy, parked like a giant ocean liner on the waterfront, with seventy tanks housing sea creatures from all the world's major habitats, including the world's biggest reconstruction of a Caribbean coral reef. You can also take a day trip to Portofino, tucked into a protected inlet surrounded by lush cypress- and olive-clad slopes. It's an A-list resort with lots of natural beauty and a big heart.
DAY 6: GENOA - CRUISE DEPARTURE
Today you'll have free time after hotel check-out to visit parts of Geno that you still have on your list. You can board the cruise ship from around 3pm for 6pm departure. You'll cruise overnight and arrive at the port of Civitavecchia near Rome.
DAY 7: CIVITAVECCHIA
During your visit to Civitavecchia you can easily walk to the city centre. Amongst the most important monuments to visit are the Forte Michelangelo, built by Bramante in the 16th century. Civitavecchia's main square is a typical Italian piazza with a fountain in the centre. There you can enjoy the local seafood cuisine, from poached baby octopus to fried rocket to stuffed squid or the pizza alla civitavecchiese with anchovies and garlic.
DAY 8: PALERMO, SICILY
With Sicily's greatest concentration of sights, and the biggest historic centre in Italy bar Rome, Palermo is a complex, multilayered port that can easily feel overwhelming if you try to do or see too much in one Mediterranean cruise visit. The best thing to do here is just to wander as the fancy takes you, sifting through Palermo's jumbled layers of crumbling architecture, along deserted back alleys, then suddenly emerging in the midst of an ebullient street market.
DAY 9: VALETTA, MALTA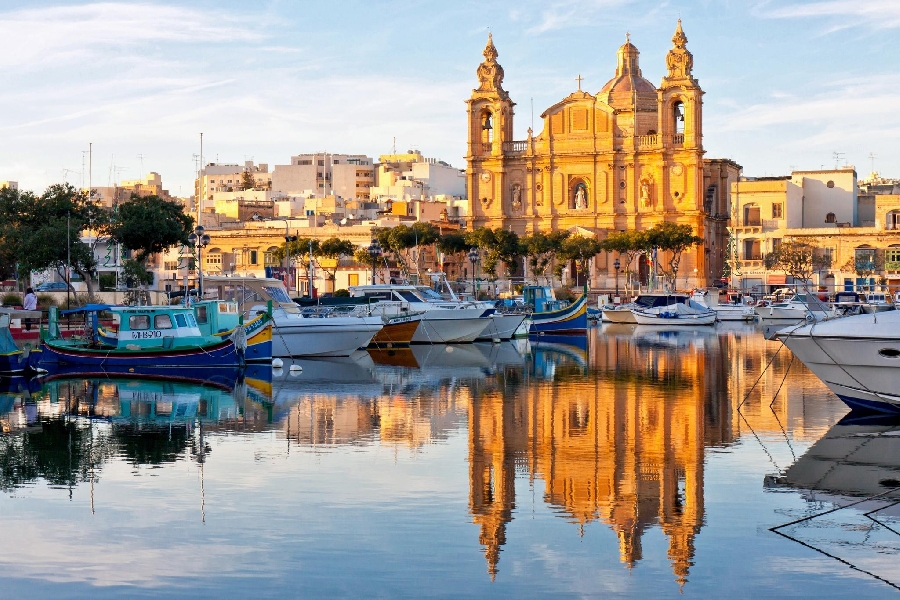 You can admire this port from your ship even before disembarking. The over 300 monuments rising in little more than half a square kilometre make this a place with one of the greatest density of historical attractions to visit during a cruise, not mentioning other attractions such as its beaches, seaside locales and restaurants. An excursion to the island can start right from its capital, Valletta, which enchants the cruise-goer with its famous Maltese balconies, which decorate the facades of houses in its old quarter. Surrounded by a multitude of churches, which the islanders assure are as many as the days of the year, the St. John's Co-Cathedral is one of Malta's biggest tourist attractions.
DAY 10: AT SEA
Time to take advantage of the ship's facilities, entertainment and activities. Or just do not much at all.
DAY 11: BARCELONA
A visit in Barcelona can start with the Ramblas, and then dive straight into the medieval nucleus of the city, the Barri Gotic. But there are plenty of other central old-town neighbourhoods to explore too, from La Ribera – home to the celebrated Museu Picasso – to funky El Raval.
Even if you think you know these neighbourhoods, there's always something else to discover during an excursion – tapas bars hidden down alleys little changed for a century or two, designer boutiques in renovated old-town quarters, bargain lunches in workers' taverns, unmarked gourmet restaurants, craft outlets and workshops, fin-de-siècle cafés, restored medieval palaces and neighbourhood markets.
DAY 12: MARSEILLE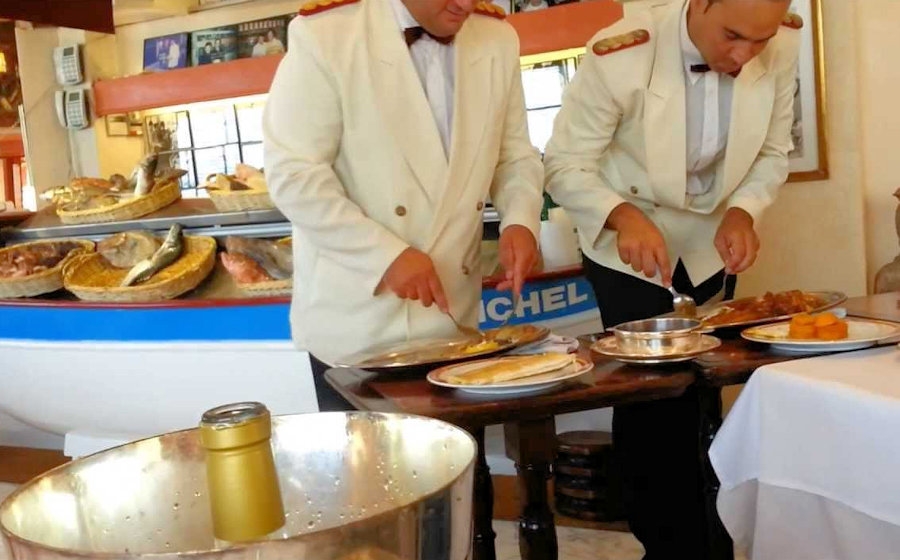 Marseilles is a 2000-year-old port city rising above the sandy shores of the Côte d'Azure to take in the artsy, old world charm of its opera house and its many museums and galleries. Be sure to try a steaming bowl of bouillabaisse—filled to the brim with today's catch—and enjoy the same seaside view once admired by Impressionists like Pierre-August Renoir and Paul Cézanne. While walking the cobblestone streets, be sure to enjoy the quietude of the Basilique de Nôtre-Dame de la Garde, the city's 150-year-old cathedral, before making your way over to the Old Port for a stroll.
DAY 13: GENOA
Every great holiday must come to an end and you'll be left with so many memories of the diverse places and cutures you have experienced. The cruise ship docks at 8am and disembarkation starts around mid-morning. Later you'll catch a flight back to Rome where you'll spend one more night in this delightful city.
DAY 14: FLIGHT BACK TO AUSTRALIA
Today we depart Europe. Alternatively you could extend your stay and visit other parst of Italy or France. For your return to Australia, consider a stop-over in Singapore or Dubai to break the trip.
This will have been one of your favourite holidays; affordable, comprehensive and diverse.