Your Itinerary
We've made sure you have a clear plan for each day so you'll feel like you've seen a lot. We've also allowed plenty of flexible time so you can "do your own thing".
"If you think adventures are dangerous, try routine: It's Lethal." - Paul Coelho
DAY 1: ARRIVE IN HONG KONG (3 NIGHTS)
Arrive at Hong Kong airport where our private car transfer driver will greet you and take you to your hotel. You'll be staying in a central Hong Kong hotel so can start exploring the city right after arrival. Refer to your Lonely Planet guide for ideas. Tonight we recommend dining at a nearby restaurant where you can enjoy the best of Chinese cuisine.
DAY 2: HONG KONG
For your first experience of the city we'll go on the Peak Tram & Hong Kong Island tour including a tour of Stanley Market (5h 10m). On this guided adventure you will visit the bustling district of Aberdeen to see where modernity meets tradition on Hong Kong's waterfront, and swing by Stanley Market to peruse open-air stalls selling everything from clothing to jewellery.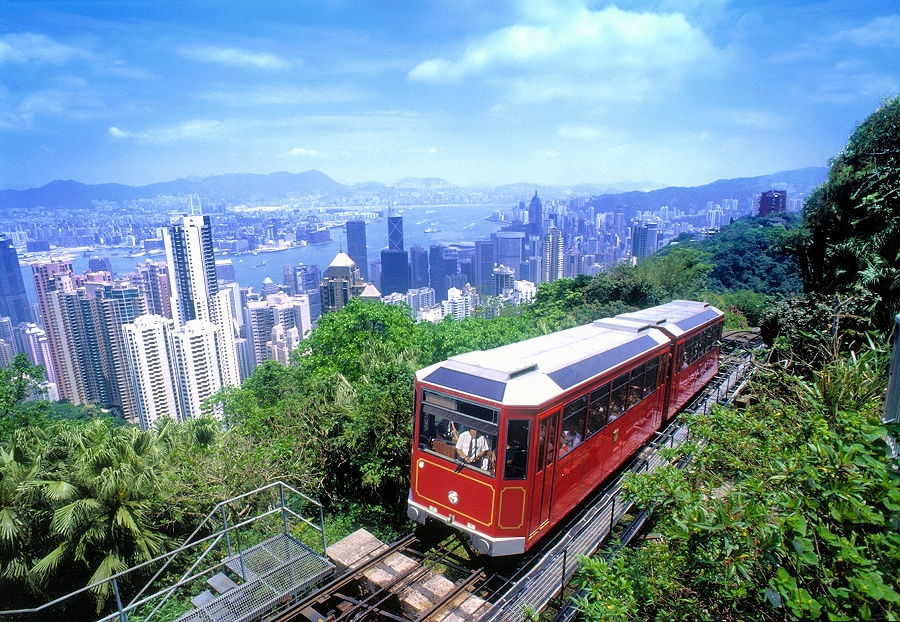 Afterward, enjoy fast-track entry for a sky-high ride on the Peak Tram from Victoria Peak. The rest of the day is free to continue your Hong Kong discovery.
DAY 3: HONG KONG
This morning we'll check out Hong Kong's urban wonders on board an open-air double-decker bus. Admire panoramic views of Kowloon Bay, explore charming markets and pass by colonial sites and traditional temples. Between rides, hop off to experience the diverse culture of this modern city's waterfront districts and vibrant districts up close.
(Optional) Full-day trip to Lantau Island with Big Buddha, Tai O boat ride and lunch. A giant Buddha perched above a serene monastery, a fishing village built on stilts over quiet canals - Lantau Island feels a world away from the bustle of Hong Kong. Escape to this historic isle by coach and make your way to the Tian Tan Buddha, cruise the waterways of Tai O, and linger over lunch.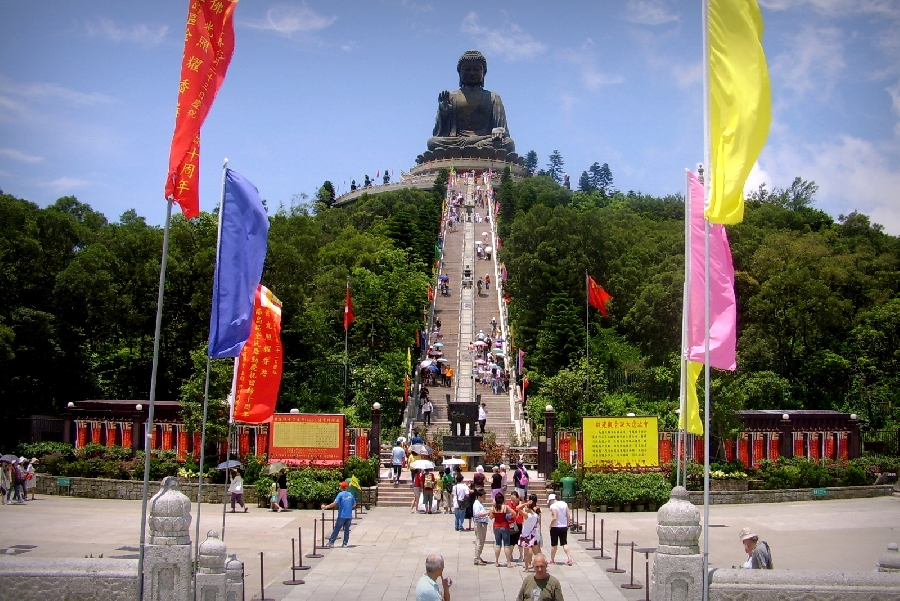 You'll take cable car to the mountain top, you do not need to climb the 268 steps. You then take the free shuttle bus to admire the world's largest outdoor, seated, bronze Buddha. Take in 360-degree views of the island's forested hillsides and blue-green water as you soar towards the towering 112-foot (34-metre) statue. Tonight is free for you to enjoy more of the city or just relax over dinner nearby your hotel.
DAY 4: HONG KONG AIRPORT TO BEIJING (3 NIGHTS)
This morning you'll head to the airport for your flight to Beijing. Upon arrival at Beijing airport, our private car transfer driver will greet you and take you to your hotel, allowing you the first chance to see the China capital.
This afternoon might be a good opportunity to visit Beijing Zoo, home to giant pandas, golden monkeys, milu deer and northeast tigers from China as well as polar bears, American bison, zebras, giraffes and elephants.
DAY 5: BEIJING
Today you'll visit Tiananmen Square & Forbidden City and enjoy lunch there as well. The day starts with a tour of Tiananmen Square which is noted as the largest public square in the world.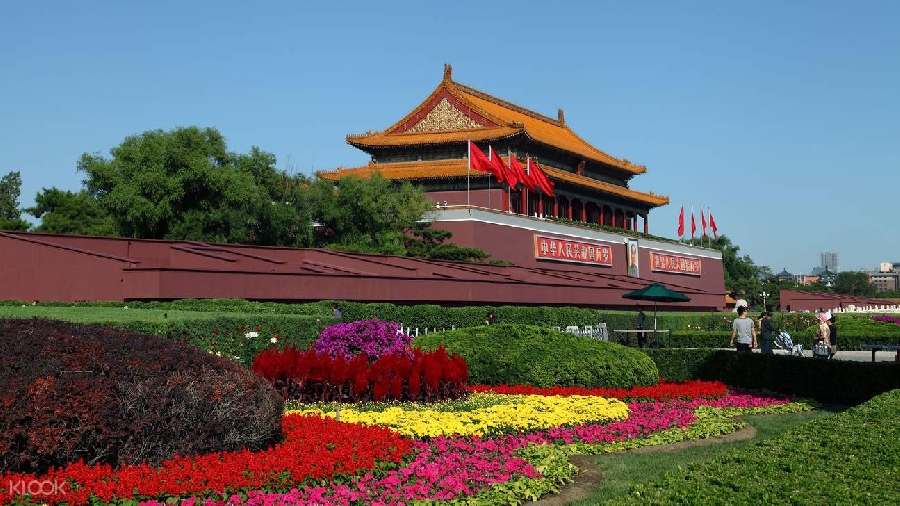 Later you'll visit the Imperial Palace in the Forbidden City. This was the Chinese imperial palace from the Ming dynasty to the end of the Qing dynasty. For almost 500 years, it served as the home of emperors and their households, as well as the ceremonial and political center of Chinese government. The afternoon is flexible and tonight you'll get a taste of real China with an authentic Peking duck dinner banquet with wine before returning to your hotel for the night.
DAY 6: THE GREAT WALL OF CHINA - BEIJING
The Great Wall of China is one of the seven greatest man-made wonders of the world and is the focal point of China. You will hike along the Great Wall Juyongguan Pass and spend some free time on your own on the wall. We will stop at a Jade Museum to learn the history of Jade. In Chinese, Jade is pronounced as 'Yu', and it has a history in China for at least four thousand years. Later, visit Traditional Chinese Medicine Centre after we return to the city.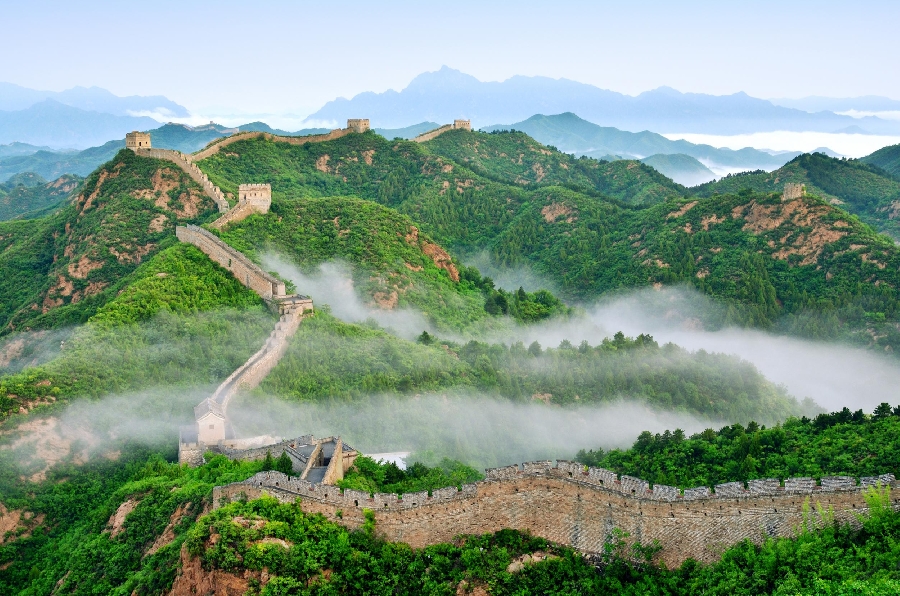 This evening you have the option to join us for the Golden Mask Dynasty show: A mythical age in China, the show tells a fairy-tale like story of war, royal banquets, and romance. The play has 20 different dance scenes, representing a soul-stirring and romantic 'great love and harmony' legend!
DAY 7: BEIJING - SHANGHAI - SUZHOU (2 NIGHTS)
This morning you'll take the Temple of Heaven tour with rickshaw ride. A tranquil oasis of peace and methodical Confucian design in one of China's busiest urban landscapes, the 267-hectare Temple of Heaven Park is absolutely unique. It originally served as a vast stage for solemn rites performed by the emperor of the time (known as the Son of Heaven), who prayed here for good harvests and sought divine clearance and atonement. Strictly speaking, it's an altar rather than a temple – so don't expect burning incense or worshippers. In the afternoon, you will be transferred to the airport to catch your flight to Shanghai at around 3:00 pm.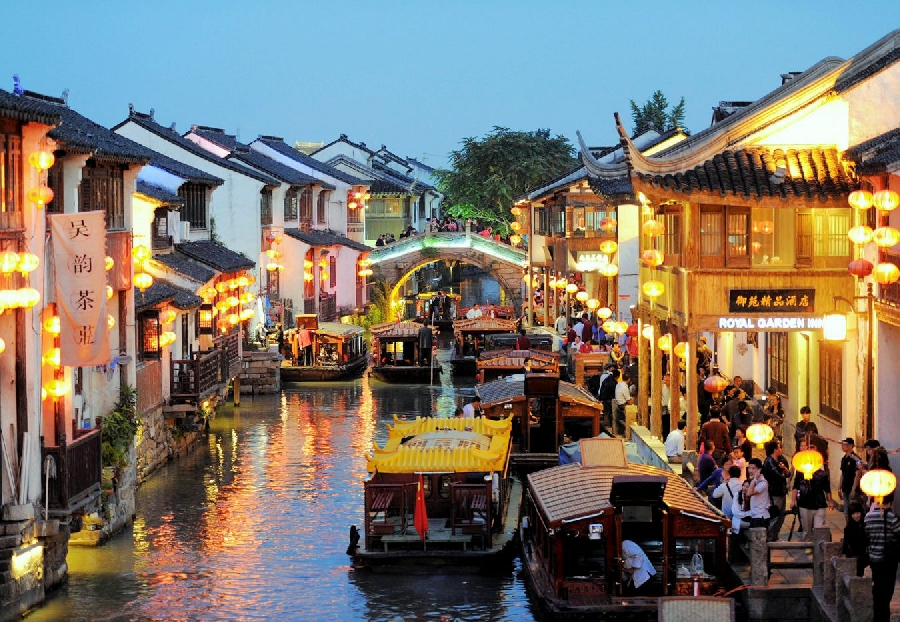 Upon arrival in Shanghai, our local representative will drive you to Suzhou, which dates back to 514 BC, is sometimes called the "Venice of the East". And visit Shan Tang Street, which has always been regarded as the first name of Suzhou ancient streets. It has a long history of about 1100 years, its layout and architecture are the best to represent the characteristics of Suzhou's old alleys, and it has connections to many ancient Chinese celebrities and anecdotes.
DAY 8: SUZHOU - WUXI - SUZHOU
Today you will visit the Lingering Garden and silk spinning factory. The Lingering Garden is a renowned classical Chinese garden and is recognized with other classical Suzhou gardens as a UNESCO World Heritage Site. China is known for its silk, so later we will take you to the silk spinning factory. You will also go on a boat ride on the Grand Canal with a walk around the local neighborhood. Then, we'll drive to Wuxi, an ancient city richly endowed with natural attractions due to its pleasantly warm and moist climate.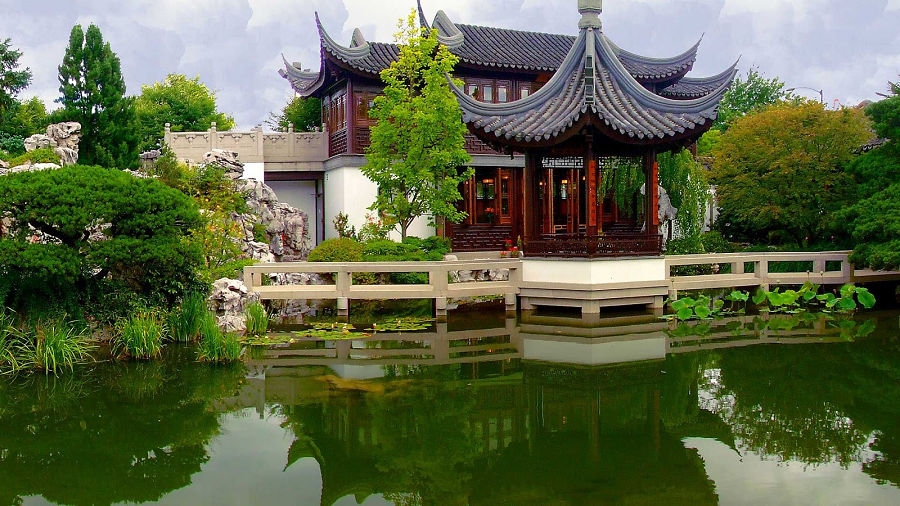 Wuxi boasts a reputation for being the 'Land of Fish and Rice'. Enjoy the scenery as we pass by Lake Tai, which is the third-largest freshwater lake in China. Visit Teapot Museum and Nanchang Street, the trendy pedestrian streets composed of both ancient and modern architecture.
DAY 9: SHANGHAI - HANGZHOU (1 NIGHT)
This morning you'll visit one of the largest freshwater pearl exhibitions in the country. Then after lunch we'll travel by coach to Hangzhou where you'll take a small boat ride on the West Lake to reveal the ethereal beauty of Hangzhou's willow draped islands.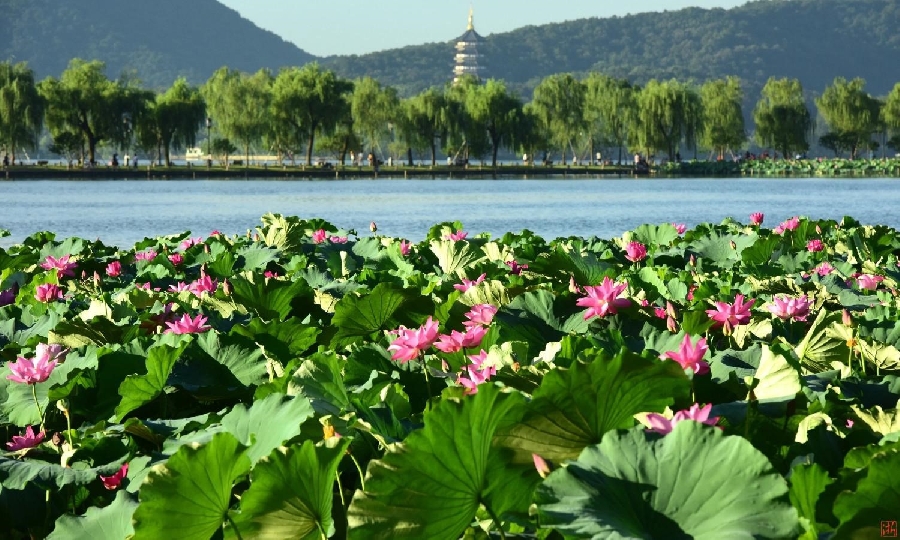 Later we'll visit the Su Causeway, built in the fifth year of Yuanyou Period in the Northern Song Dynasty (1090) and which has evolved since then. At that time, Su Shi (Dongpo), a poet known as the perfect in Hangzhou Prefecture, had the West Lake dredged and built the Su Causeway with dredged silt.
DAY 10: TRIP TO GREEN TEA VILLAGE - SHANGHAI (2 NIGHTS)
After a stop at the Green Tea Village, we will then drive you to Shanghai to visit the Bund. Shanghai is divided by the Huang Pu River into eastern and western sections. Modern mega high rises are seen on the eastern side while traditional European style architecture may be seen on the western side. The Bund is a five-block riverfront promenade with many of Shanghai's banks and trading houses.
DAY 11: SHANGHAI
Your tour finishes this morning. The rest of the day is free to explore parts of Shanghai that you would like to see, referring to your Lonely Planet guide for ideas. We recommend you take a tour of Shanghai Museum and visit the Jade Buddha Temple. If you still have time, then we recommend you to take a tour of Shanghai world financial center.

Tonight you'll take in the famous "ERA" show. This is one of the most popular evening entertainments for travellers to Shanghai. The show integrates a traditional love story with modern performing art. ERA consists of many exciting elements, including acrobatics, dances, dramas, music, martial arts, etc.
DAY 12: FLIGHT BACK HOME
Today we say Zàijiàn (Goodbye) to enthralling China and take a flight back to Australia.