Your Itinerary
There aren't too many places in the world more beautiful than those you'll visit on a South Pacific island cruise. Boarding in Sydney, enjoy four full-days at sea, indulging in the ship's onboard activities, with stops at Noumea, Mystery Island, and Mare along the way. White sandy beaches, crystal clear waters, frilly palm trees, and welcoming locals await. You won't want to forget your camera!
"There are no foreign lands. It is the traveler only who is foreign" - Robert Louis Stevenson
DAY 1: SYDNEY
Channel your inner explorer and immerse yourself in the diverse cultures and untamed fauna with this fantastic 8 day South Pacific cruise. Spectacular Sydney Harbour is your departure point, leaving the docks at 4pm.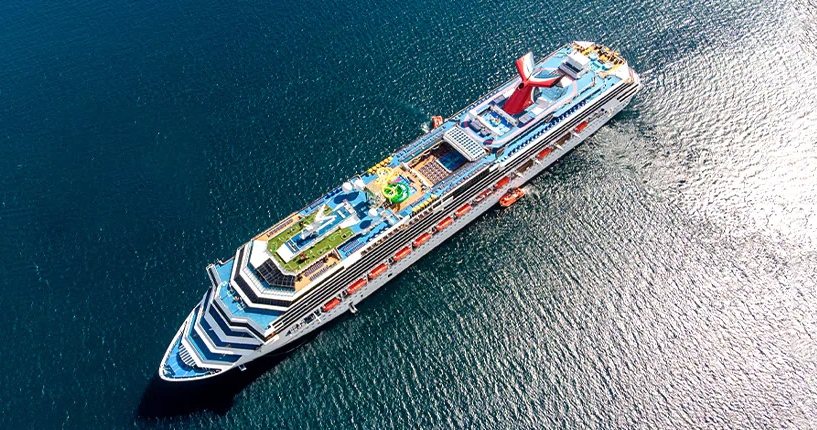 After checking in, take some time to settle into your oceanview stateroom before heading upstairs to enjoy a delicious meal and meet your new cruising friends.
DAY 2: AT SEA
Enjoy a fun day at sea as you cruise to your next destination. There's a variety of fantastic activities you can participate in, such as the onboard waterpark. Splash the day away with the Twister Waterslide, spiralling hundreds of feet in the air. If you're looking for something a little more relaxed, why not kick back and watch a movie poolside with the large outdoor cinema.
In the evening, dine in elegance at one of the ship's many onboard restaurants, watch a live show, or even visit the onboard casino.
DAY 3: AT SEA
With another full-day at sea, take advantage of the great facilities offered on your cruise to relax. Sip on cocktails from the bar as you lounge poolside, or even visit the Cloud9 Spa for a decadent massage and facial treatment.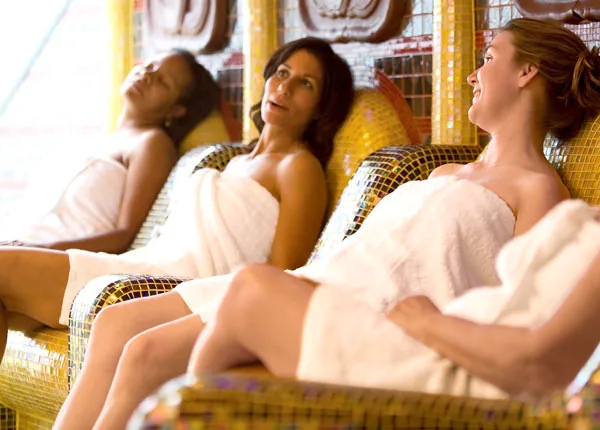 DAY 4: NOUMEA
Effortlessly combining the breathtaking beauty of the South Pacific with the elegance of Europe, Noumea, New Caledonia is a captivating cosmopolitan capital that you have a full-day to explore. Lined with magnificent beaches, beautiful waterways and no shortage of breathtaking vantage point, you'll be spoilt for choice on how to spend your day.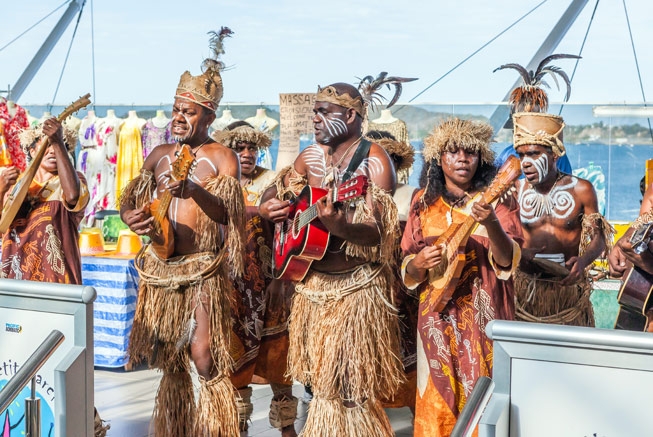 DAY 5: MYSTERY ISLAND
Step into an untouched paradise and be surrounded by crystal clear waters, white sand, colourful reefs and more with a full day on Mystery Island, Vanuatu. Locals from the surrounding islands will journey across to meet you, giving you an opportunity to learn about their culture and peruse their market wares.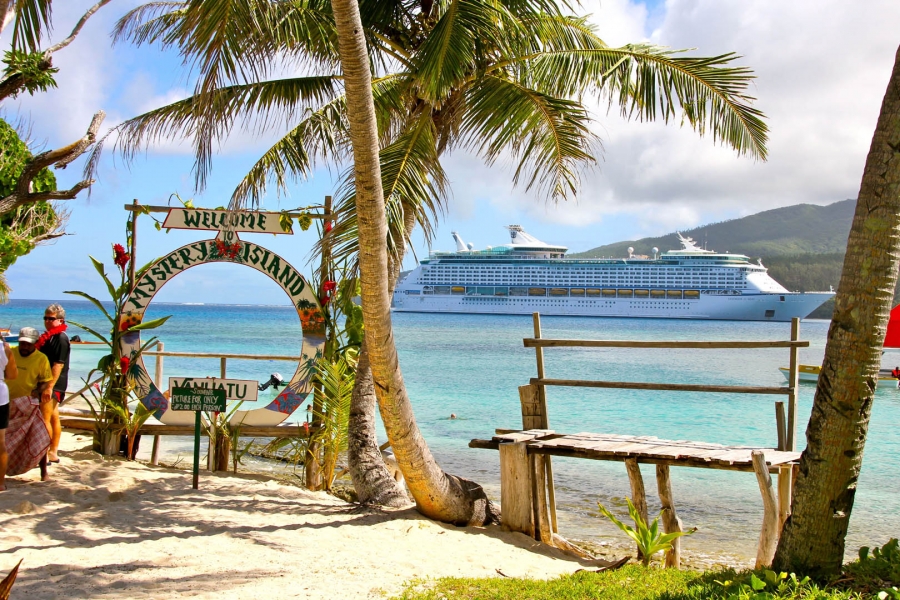 DAY 6: MARE
Mare is the South Pacific at it's best - and you'll see why today with a full day to explore. Quintessential New Caledonia, think crystal blue waters, so full of colourful fish and turtles that you'll want to spend the whole day snorkelling.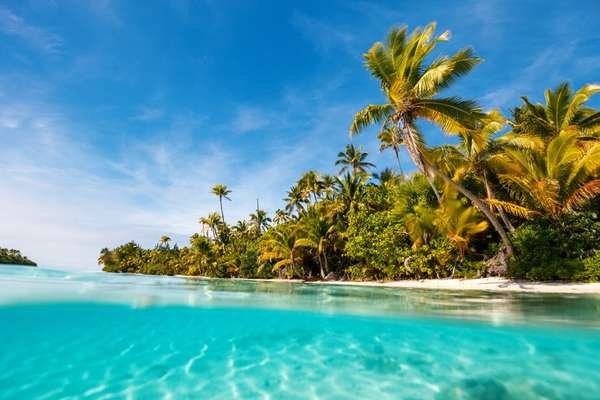 DAY 7: AT SEA
After 3 days of exploring the South Pacific, you'll be glad to enjoy a full day relaxing onboard your cruise ship. Take the time to indulge in experiences you might've missed on the previous days.
DAY 8: AT SEA
Today marks your final full-day of cruising. Take the time to indulge in experiences you might've missed on the previous days.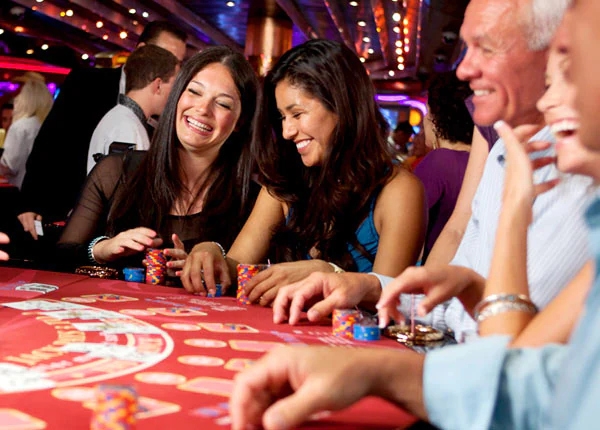 DAY 9: RETURN TO SYDNEY
Arriving back into Sydney, say goodbye to the friends you made on the ship and disembark. After such an unforgettable journey, we're sure to see you again. Until next time, you have the photos and memories you made along the way.