Introduction
Member Introduction

Welcome to Australian Escapes Holiday & Travel Club. Read on to discover what we do and how we'll benefit you.
Log in to view and update your account details.
Established 2002, Australia's premier travel club.
Receive genuine savings of up to 40% off travel within Australia and overseas.
For over 20 years, Australian Escapes travel club has had a clear focus: Getting you the best deal and making sure you enjoy the best holiday experiences. We have over 90,000 happy customers and members and numerous 5-star online reviews. We offer professional travel agency services to help plan your perfect holiday. Plus you get the best overall value guaranteed.
Use member travel credits called "Getaway Cash" to claim and track your discounts.
Product Review Service Ratings:
Australian Escapes: 4.3 out of 5 (https://www.productreview.com.au/listings/australian-escapes)
Flight Centre: 1.6 out of 5 (https://www.productreview.com.au/listings/flight-centre)
Helloworld Travel: 3.2 out of 5 (https://www.productreview.com.au/listings/helloworld)
(Ratings as at April 2022)
World-wide Savings Guarantee

Bring us a competitor quote and let us go to work for you.
We guarantee to beat any competitor accommodation-only quote or travel package price or value by a minimum of 15%. Read more.

World-wide savings Guarantee
We guarantee to beat any competitor accommodation-only quote or travel package price or value by a minimum of 15% ("price-beat") on the following basis:
Note: By requesting the price-beat you are under no obligation to place a booking with us or proceed with the final travel package as the case may be.
ACCOMMODATION-ONLY
We guarantee to provide at least 15% more total value or a price that is 15% lower than a competitor quote supplied to us for the same accommodation property, on the same conditions and with the same inclusions, provided we have access to be able to book the accommodation through our normal supplier channels. If we do not have access to that property we will offer an alternative that is of the same or higher strandard, as per our hotel rating system and that meets the stated requirements, subject to availability.
TRAVEL & TOUR PACKAGES
Inclusions in travel and tour packages assembled by travel agents, tour companies, wholesalers, online travel promoters will all be different in some way. Packages will vary by inclusions, validity, suppliers, component type, standard, terms and conditions etc ("package components").
Our objective in a price-beat situation is to assemble a package containing similar and/or higher value package components to that which you present to us. We guarantee to offer at least 15% more total value or a price that is 15% lower than the competitor quote. Any package components that are exclusive to specific suppliers to which we do not have access will not be included. Alternative supplier products may be offered. This guarantee does not apply to flight-only or cruise-only bookings. Booking types must qualify for Getaway Cash travel credits usage (refer to website FAQs). Value may include travel services supplied by the company. Other conditions apply as follows:
Terms & Conditions
The above and following terms and conditions apply to travel plans and accommodation quotes requested from and supplied by Travel Directions Pty. Ltd. trading as Global Escapes Travel, Australian Escapes Holiday & Travel Club (Australian Escapes) and Kiwi Escapes (the company) and are subject to change without notice. These conditions are to be read in conjunction with our standard booking conditions and conditions applicable to Australian Escapes Holiday & Travel Club membership as defined in website FAQs.
GENERAL
The price-beat must be requested before you place a booking with any other travel agent, online booking agent or property direct in relation to the subject accommodation or package.
A price-beat may be requested by providing clear, written evidence of the competitor quote as well as your requirements to an employee of the company who performs a reservations or travel consultant role ("company contact") as follows:
Evidence regarding an accommodation-only price-beat may be supplied by phone or email stating the name of the property and room type, where you saw the price (on what website, in what publication etc.)
Evidence regarding a tour or travel package must be provided to us in the form of a written quotation by the competitor travel agent if applicable, or by supplying other written or photographic evidence containing full package details via email to the company contact.
Your exact booking requirements including travel/booking dates, number and age of travellers and special requirements if any.
A competitor quote presented under this guarantee must be genuine (not contrived) and must be a final, fixed price, backed by verifiable evidence. A competitor quote that we determine is not genuine or final is excluded.
MEMBERSHIP TO BE CURRENT
Your Australian Escapes Holiday & Travel Club membership must be Gold level or above and active/paid up at the time of requesting the price beat.
Industry-wholesale pricing + professional services = Exceptional value.
Don't pay for expensive travel agent shop-fronts and advertising. Don't get caught trying to do everything yourself online and paying too much or making costly mistakes. Instead, get top professional services as well as industry-wholesale pricing, saving you up to 40% off full retail value.
Flight Centre, Helloworld, MTA, Travel Managers and others markup by 15 to 40% on top of wholesale. Whereas we give you wholesale pricing.
We're not reliant on their big markup because of our member base. The advantage to you is that we go to work for you as a travel club member. The real value to you is you have someone on your side helping plan perfect trips for you. Plus you get a minimum 15% price-beat guarantee and money back in your pocket for more trips.
First time Traveler Guarantee

We're confident about the value you will receive and back that up with our 15% world-wide savings guarantee. If you are a new member and first-time traveler, we take that a step further and guarantee at least double your membership investment in genuine, provable savings off your first travel booking.
Service advantages.
The advantages of being a member are numerous. The best way to find out what we can do for you is to talk to us about a trip you have in mind. There is absolutely no obligation.
If and when something goes wrong such as a flight gets cancelled by the airline, booked accommodation is not available when you arrive or you have a travel insurance claim you can count on us to sort it out for you.
3 months' free trial membership:
When you submit a booking enquiry we'll automatically register you for a 3-month trial account. Or you can register any time. You are under no obligation to remain a member after the trial, although almost 85% do. Your investment to remain a member is from just $11 to $19 per month.

Travel expertise, personalised service and genuine value.
We individually research and tailor the best-value holiday and travel packages for you. The advantage to you is that you receive exceptional value as well as personalised service to help you enjoy the best holiday and travel experiences possible. The real value to you is that you also pay the lowest prices.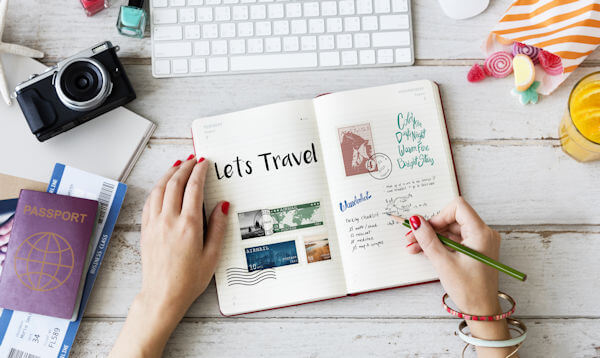 The largest member discounts (GCash usage) are achieved on domestic and overseas travel with members often saving many thousands of dollars on a single trip. You can also potentially save hundreds of dollars off domestic accommodation packages of 3 nights or more.
Learn how everything works...
Getaway Cash (GCash) travel credits are our "discount currency". They are used to get you industry-wholesale pricing. Free Flights Vouchers are used on special promotional packages and most custom travel plans to discount flights. It is extremely rare that any retail travel seller can beat our prices. Feel free to challenge us with a competitor quote.
To get a full understanding of how everything works please visit... Frequently Asked Questions
Who are our members?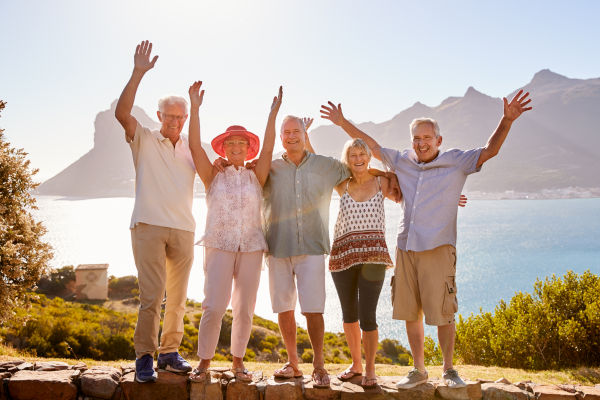 The majority of our members are aged from 50 years because we make up the largest percentage of today's regular travellers. Our members are generally internet-savvy and they want the best value possible. Those who use our services know we deliver that in spades. They also value expert advice and we offer that as well.
How to arrange pricing for a holiday...
Either call us on 1800 669 579 or submit a booking enquiry online. We immediately assign your enquiry to the correct person for you.
A reservations or travel consultant will contact you as quickly as possible to discuss your requirements. After that we will come back to you with best-value recommendations using your membership.
Where can I see a list of deals and travel packages?
Use the Holiday Finder to view example packages.
We show example package "templates". They are a great starting point. Enquire about those or simply tell us where you would like to travel to and we'll put together the best-value travel plan for you.
IMPORTANT: Everything you see is an example only. We source holidays and design travel plans to suit your wants and needs.
Use our expertise for professional travel planning.
If you're planning a holiday that involves multiple components or destinations you will quickly discover that the self-serve, online environment will only give you headaches and will waste a lot of your time. Further, you will usually end up paying too much. We deal with travel all day, every day and we know how to ensure that you pay the lowest possible price and have a hassle-free holiday.
Can a friend use my membership?
Yes they can. He or she should submit a booking enquiry via the website and enter your membership number. In the message section they should simply state that they are using your membership with your permission. However, it is just as easy for them to register on a Travel Club Trial initially.
Head over to the FAQ's for answer to a lot more questions.
Some of our suppliers
You get the best available travel experiences because we use the world's best travel suppliers. Here are just a few...