About Joining Australian Escapes
About Joining

You pay industry-wholesale prices, not full retail, saving you up to 40% off normal prices. Plus you get professional travel planning and reservations services and expertise, it's that simple.
Retail -v- wholesale
If you're shopping on Trip-a-Deal, Luxury Escapes, My Fiji (and other "My" brands), Booking.com, Hotels Combined, Trip Advisor, Flight Centre or any other full service travel agency you're paying full retail. That's right. Even though they might make it look like you are getting a bargain, the reality is often quite different.
More importantly, if you're planning a longer holiday that involves multiple components or destinations - the self-serve, online environment will only give you headaches and will take up a lot of your time. We're a specialised, full-service, member-based travel agency. We do this every day and the advantage to you is we know how to save you money and ensure that you have a hassle-free holiday every time.
Take advantage of our FREE 3-month Travel Club Trial offer.
Start a no-obligation FREE travel club trial account and claim $3,000 in travel credits to get started. Extend from just from $8 to $19 per month.
Free 3-month travel club trial
If you are trialing our services, you will be under no obligation to remain a member after the trial. If you would like to continue your membership, your investment is currently from $8 to $19 per month.
Our membership representatives will be delighted to take the time to determine your travel wants and needs and recommend a suitable plan. Then you can make the decision that works best for you.
Extend from just from $8 to $19 per month. Ask about our 1st year FREE offer
Accumulate Getaway Cash travel credits to use towards your holidays. Bring us any retail travel quote and we'll reprice it down to wholesale using your travel credits for huge savings.
These Premium Travel Services are yours for FREE
Why bother organising your own travel when you can "hire" professionals to do it, save time and pay the lowest possible price?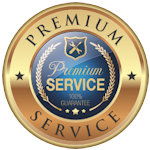 Our Premium Travel Services are available to you whenever you travel, paid for with your travel credits. Other full-service travel agents charge large fees for these services.
Travel planning services to source the best value and best quality travel
We make all booking arrangements for you saving you time and avoiding costly mistakes
Source lowest available airfares and make all flight booking arrangements
Quote and arrange best-value comprehensive travel insurance
Organise and confirm all travel as well as activities and transfer itineraries
Arrange seat allocations, in-flight meals and baggage as required
Customise, print and mail your itinerary
Give you Lonely Planet travel guides to help you make the most of each day of your overseas holidays
Provide 24 hour telephone support if you need last-minute assistance whilst overseas
Give you peace-of-mind and allow you to relax in the knowledge that everything has been done correctly
Australian Escapes personnel are trained, professional travel staff who will advise you and take care of every detail so you not only receive an exceptional value package you can just turn up at the airport with your bags ready to enjoy your holiday without a care.
Send us your competitor travel quote even if you're not yet a member. We'll beat the socks off it, and show you how you can join today to save a pile of money.
Value Guarantee

Our guarantee of value is that we will save you at least three times your membership investment in genuine discounts measured as travel credits used. That is called the "Value Guarantee Level". The rest of your GCash credits above the Value Guarantee Level are a BONUS.
If we cannot save you at least the Value Guarantee Level in genuine savings during your membership then we will renew your membership for up to another 2 years for free.* If your membership was a free conversion to a GCash Membership then no Value Guarantee applies. Bonus GCash credits may only be retained when you choose a paid renewal option.
Member feedback
Read what members have to say about our service...
"Just to let you know what a wonderful holiday we had in Canada/Alaska thanks to Ben. He did a great job with our Travel Itinerary everything went to plan I would recommend Australian Escapes and this holiday to my friends and family we are definitely going to do this holiday again. I did give Ben a ring and thanked him and told him what a great job he did. We are looking forward to our next holiday with Australian Escapes." Rosanna M.
"I was one of the ladies who went with Cherrie to Norfolk. I thoroughly enjoyed the experience and thought you did a marvellous job organising it all for us. The accommodation in both Sydney and Norfolk was outstanding - I had never been to either places before and could have stayed much longer in Sydney, as the view from our hotel windows was wonderful. Everyone on Norfolk was so friendly and nothing was ever too much trouble. Thank you so much for making our holiday so enjoyable." Jan W.
"Hi, have finally returned. Wonderful, wonderful trip. We think we loved Paris and its age/artworks but all was full of laughter fun and learning. Paris apartment was beautiful, & quiet when windows were closed, which wasn't bad anyway. The street is full of lots of restaurants and cafe's. (we also loved Shakespeare & co bookshop.) Fruit and chocolates in most rooms and champagne which I think we only drank in Brussels. we were ready for bed everywhere else though we almost had it for morning tea at Amsterdam on check in. Magnificent. Cheers." Val C.
"Have just returned from our wonderful trip to the UK. Just wanted to say a huge thanks for your organisation, we had the best holiday ever, an absolutely marvellous time, the tour was magnificent. We would recommend the Trafalgar Britain and Ireland Winter delights tour to anyone who wants to do adventurous travel, learning about other countries, and making friends. The coach was actually over half full of Aussies! Thanks so much for organising such a memorable holiday for us." Lee D.
"Deb and I are very grateful for the work you have put into our holiday. 10 days in and we are blown away by the quality and location of the motels and apartments. Many thanks." Jen W.
"My husband and I have recently returned from a holiday to Canada and Alaska booked through Australian Escapes. The itinerary was planned to take in all aspects of the holiday we required. The travel transfers worked seamlessly and the accommodation was at a standard that met our expectations of comfort and location. We absolutely loved the cruise and surprise upgrade to our stateroom. From our experience with this recent trip I would recommend Australian Escapes." Margaret & Bill T.
"We've arrived back safely after a thoroughly enjoyable trip where all the arrangements ran like clockwork, for which we want to thank you and your team, especially Sonya and Skye. We'd have no hesitation in recommending you and Volga Dream cruises to anyone who asks. Kind regards and thanks again." Irene and Blake S.
"I want to thank you for all the accommodation you arranged for us during our holiday in North Queensland in August. It was all excellent. The transfers went very smoothly too and we couldn't have been more pleased with our holiday. Thank you for making everything so easy." Gloria K.
"My life has been like a whirlwind since I got back. I am now on holidays and catching up with people that I have not had time to contact since coming back. Thank you so much for organising my trip to The States and Canada for me. I had a great time and everything went really well. All flights went well. The hotel you booked me into in Champaign was a really old home with beautiful gardens, all done up and run by two gay guys. It was really quaint and I loved it. I had a great time, everything went without a hitch, I loved all the accommodation that you organized for me and I would like to wish you a happy Christmas and all the best." Marlene S.
"A message of thanks to you and your staff. The holiday went off without any problems and we thoroughly enjoyed ourselves and and had a wonderful time. Again many thanks." Dianne D.
"We are back and rested after a hectic few weeks (away), but everything worked out extremely well. Thanks so much for all your organisation – once you get used to the trains and buses, life becomes easy. Once again, thanks to you and the team for all the organisation from both Lorraine and I – we really enjoyed the holiday. All the best." Bob C.
"We just wanted to let you know that the arrangements you put in place for us in WA worked beautifully. You said the Margaret River accommodation was exceptional and it certainly was both in terms of location and facilites. Thanks again." Betty and Clancy S.
More reviews
Read more reviews from Product Review.com.au below. Please be sure to read management comments on negative reviews to get a balanced perspective.