Your Itinerary
There are numerous natural attractions to experience across the South Island and this itinerary immerses you in some of the best. You'll stay in New Zealand's versions of a French country village and a Scottish heritage town and on a couple of magnificent lakes. The scenery around Milford Sound as you cruise Fiordland National Park is magnificent. Read on to see more of what we have planned for you...
"We wander for distraction but we travel for fulfillment" - Hilaire Belloc
Day 1: Arrive Christchurch
Arrive in Christchurch and be picked up by the car rental company's driver who will take you to the depot where you will collect your car. If you arrive around the middle of the day you can set off for the west coast, or we can arrange a night's accommodation for you in Christchurch. Stay an extra night or two if you'd like to include some sight-seeing around this really interesting city.
Christchurch – Awatuna (1 night)
If you're not staying in Christchurch, then on Day 1, you'll cross the Canterbury Plains to Awatuna, just north of Hokatika. For a late lunch, stop off at the Original Sheffield Pie Shop on the road before you get to Arthur's Pass.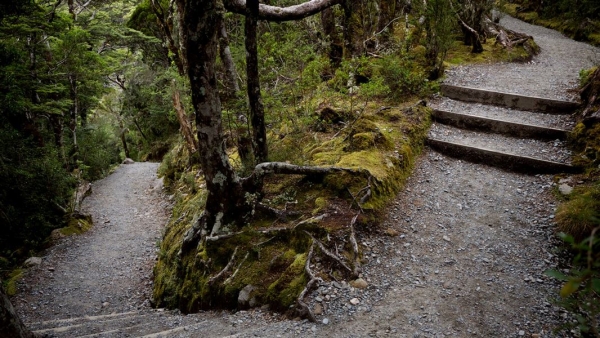 The scenery changes as you cross the plain then constantly as you drive around hills, over mountain passes, across rivers and past lakes and gorges.
Recommended activity: Stop at Arthur's Pass and take one of the short nature walks.
Your first night will be at a B&B where you'll experience wonderful hospitality and great home cooking.
Day 2 & 3: Franz Josef (2 nights)
Day 2: Drive to Franz Josef Glacier, local activities, free time.
Day 3: Optional helicopter flight over Fox Glacier and Franz Josef Glacier, local activities, free time.
Today you'll head off to visit the town of Hokatika, the home of hand-carved jade jewelry. If you like the look and feel of jade, this is the place to get it. Find your way to Hokatika Gorge as well to see the blue pools.
Recommended activity: Visit Hokatika Gorge.
Franz Josef Glacier was first explored in 1865 by geologist Julius von Haast, who named it after the Austrian emperor. The glacier is five kilometres from the town of the same name, and a 1.5 hour walk will take you to within 750m of its face.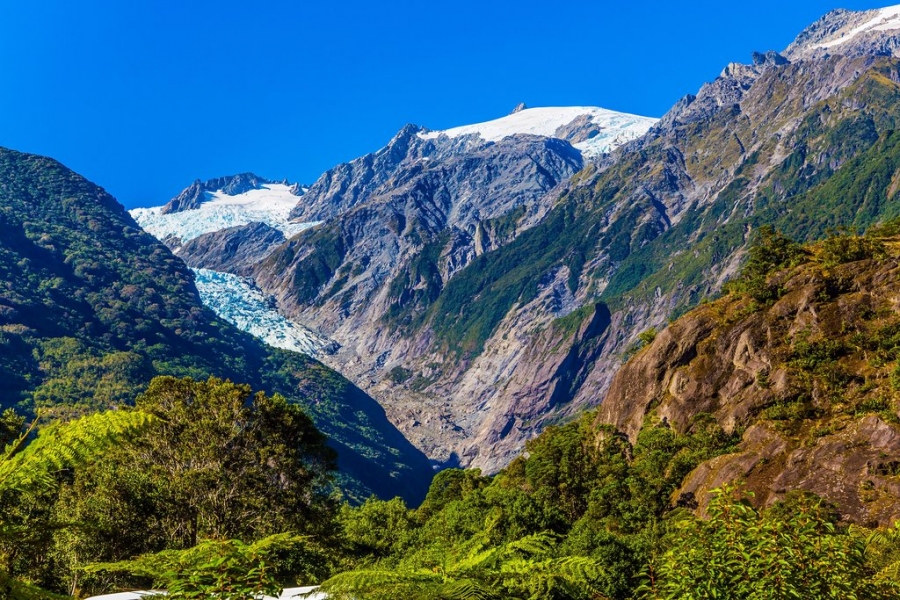 There's a range of natural attractions in close proximity to Franz Josef Glacier Village. Lose yourself in the rainforests, waterfalls, and lakes. In the town you'll find plenty of places to stay and eat, or relax at the Glacier Hot Pools.
Inclusions:
Franz Josef Wildlife Centre with special back-stage pass to see the kiwi birds.
Day 4 & 5: Franz Josef Glacier – Wanaka (2 nights)
Day 4: Drive to Wanaka taking in the scenery and nature stops along the way; enjoy the scenery; dine out at (recommended) "Trout" restaurant.
Day 5: Optional half-day cruise and nature walk.
Take your time to have a leisurely breakfast at one of the local cafes before heading off towards Wanaka. Visit the town of Fox Glacier on your way and take a detour to Lake Matheson where you might be lucky to see the famous reflection of snow-capped Mount Cook in the dark waters.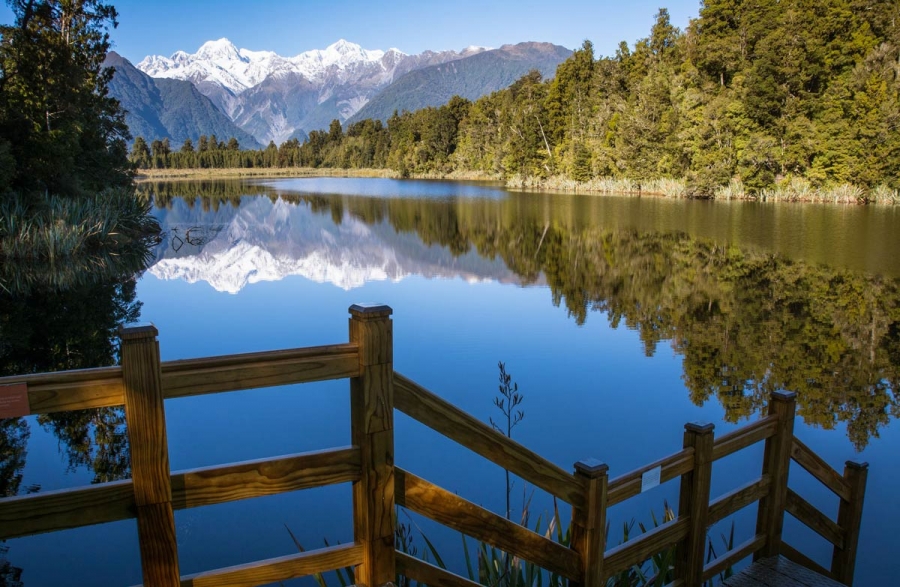 There are small towns to visit and the unmissable Southwest salmon farm and cafe is recommended for lunch.
Nestled below towering mountains, Wanaka is the most tranquilly set of the South Island lakes. In winter, skiers flock here from all over the world for superb skiing and snowboarding at Cardrona and Treble Cone. But Wanaka is much more than a winter destination offering year-round activities include fishing and hiking.
Days 6, 7 & 8: Queenstown (3 nights)
Day 6: Drive the short distance to famous Queenstown; check-in to the hotel then drive or walk into town; enjoy the lake-front wharf area and shopping.
Day 7: Milford Sound tour and cruise.
Day 8: Flexible time. Refer to your Lonely Planet guide for ideas.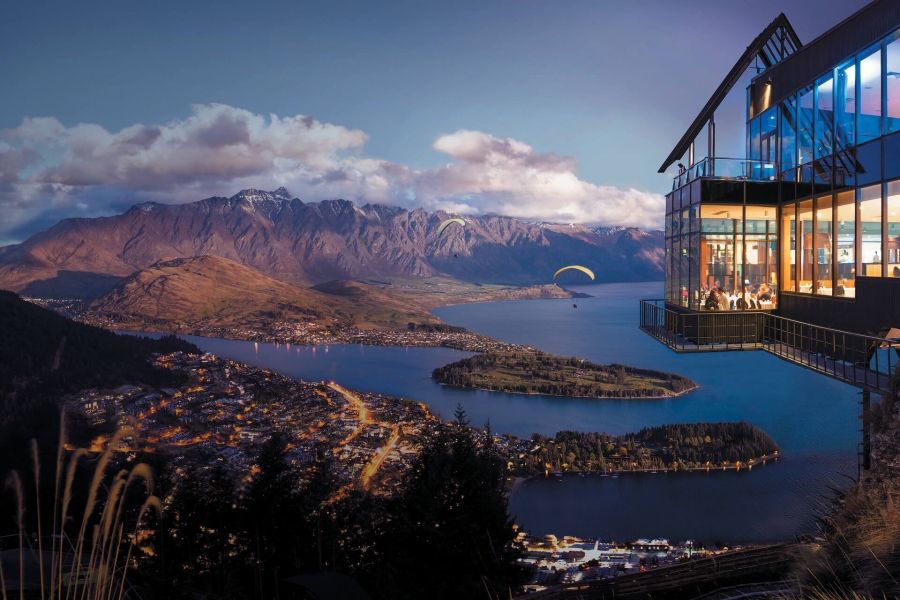 Feel inspired by Queenstown's stunning scenery, huge range of activities and renowned warm welcome. Surrounded by majestic mountains and set on the shores of crystal clear Lake Wakatipu, the natural beauty and the unique energy of the region create the perfect backdrop for a holiday full of adventure, discovery and rejuvenation.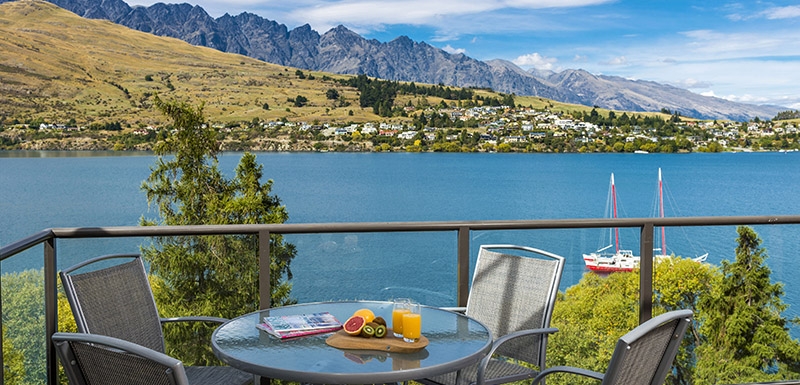 There's so much to see and do here. Simply refer to your Lonely Planet guide for extra ideas.
Inclusions:
Milford Sound tour and cruise with lunch.
Recommended activity: Book a morning lake cruise from the booth located at Queenstown steamer wharf.
Days 9 & 10: Dunedin (2 nights)
Day 9: Drive to Dunedin. Enjoy the scenery and stops along the way. Visit Olveston House and the town.
Day 10: Dunedin town and guided penguin viewing.
Known as the Edinburgh of New Zealand, Dunedin is the country's city of the south, wearing its Scottish heritage with pride. Surrounded by dramatic hills and at the foot of a long, picturesque harbour, Dunedin is one of the best-preserved Victorian and Edwardian cities in the Southern Hemisphere.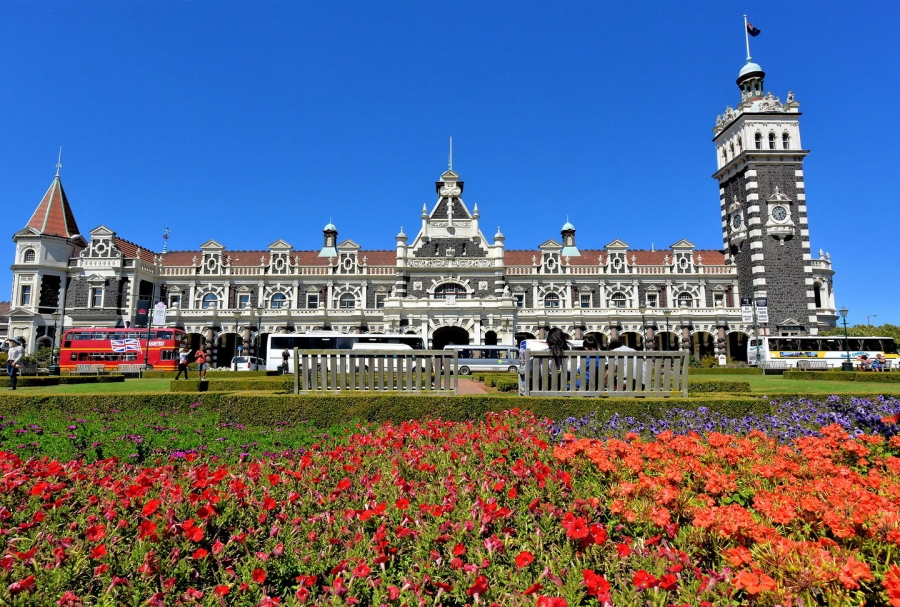 The nightlife buzzes with funky bars and delicious restaurants and the natural attractions are unique and fascinating.
Inclusions:
Olveston House guided tour.
Guided evening penguin viewing.
Days 11 & 12: Akaroa (2 nights)
Day 11: Drive to Akaroa.
Day 12: Akaroa nature cruise.
Today is a long driving day so an early start is recommended. You ideally want to arrive in Akaroa by mid-afternoon to make the most of this idyllic town.
The most French town in New Zealand, Akaroa will have you entranced with its historic buildings, magnificent harbour and passion for fine food. The best way to explore Akaroa is on foot. Begin at the information centre, which is on the corner of Rue Lavaud and Rue Balguerie.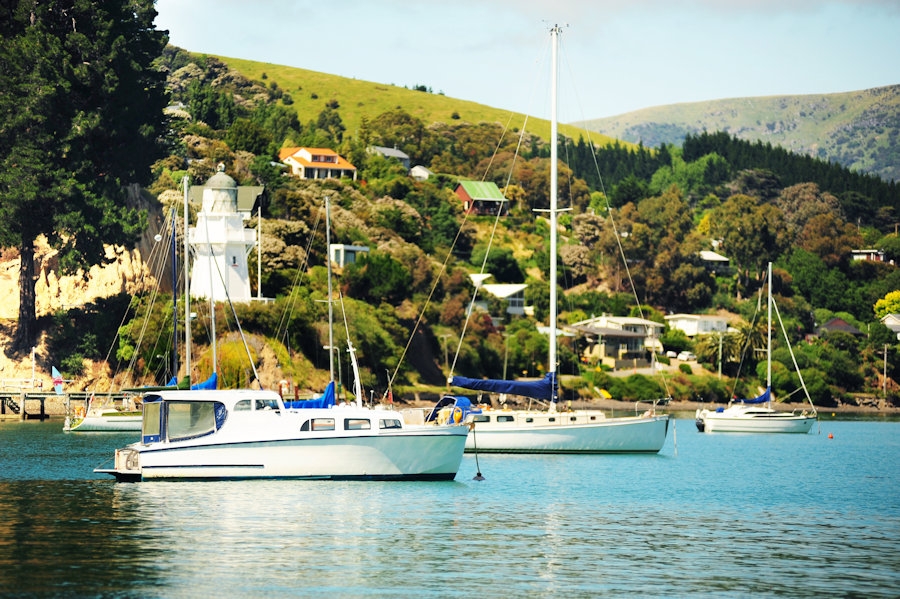 You'll find brochures and maps that will help you to decide where to walk. Enjoy dinner at one of the best local French-themed restaurants and the wonderful nature cruise.
Inclusions:
Akaroa nature cruise.
Dinner for two at one of our favourite restaurants.
Day 13: Return to Australia
It's time to drive back to Christchurch and say farewell to New Zealand remembering the fun times you've had, interesting people you've encountered and the beautiful scenery you've experienced.