Your Itinerary
Embark on an all-inclusive journey taking you down some of the world's most famous waterways, discovering the hidden gems of Europe and experiencing moments that recreate the wonder of years past.
"The most beautiful in the world is, of course, the world itself." - Wallace Stevens
DAY 1: AUSTRALIA - SINGAPORE (2 NIGHTS)
Arrive in Singapore and be picked up by your private car driver who will be waiting for you. Check in to your 4-star hotel in central Singapore and this evening we recommend dining at one of the many great restaurants nearby. Refer to your Lonely Planet Guide or check-out this list: Singapore Restaurants
Recommendation: Take the time to read suggestions for things to see and do before you leave Australia. Take your LP guides with you in your luggage.
DAY 2: SINGAPORE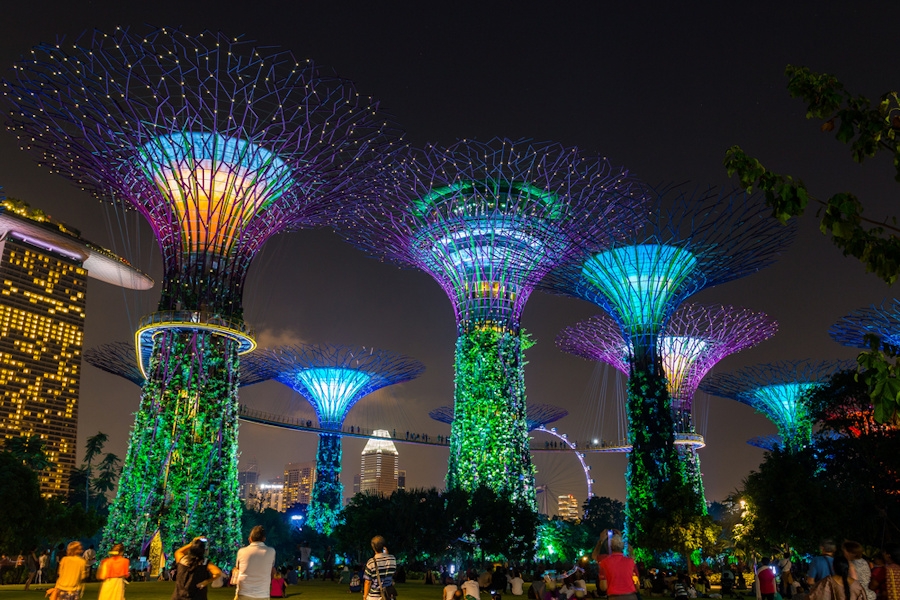 You'll have at least one full day in Singapore. Refer to your Lonely Planet guide for things to do during your stay. Optional excursions include a morning walking tour and Singapore zoo amongst many others.
Included: Central Singapore hotel accommodation for three nights. The extra night is to allow for early arrival or late departure.
DAY 3: SINGAPORE - PARIS
Fully refreshed from your stop-over in Singapore, the 13.5 hour flight to Paris will seem like a breeze.
DAY 4: PARIS (1 NIGHT)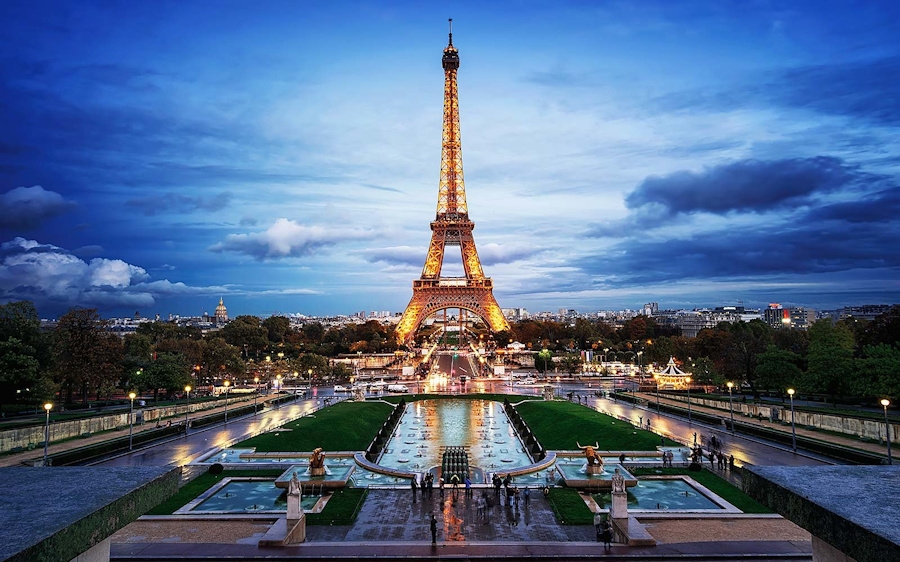 If your flight arrives on the morning of Day 4 we'll ensure that you can immediately check in to your room and not have to wait until after 2pm. You'll then have time to have a look around.
Included: 4-star+ Central Paris hotel accommodation for one night pre-tour, then later you'll spend another 3 nights enjoying this great city.
DAYS 5 TO 11: HIGHLIGHTS TOUR OF FRANCE, SWITZERLAND AND ITALY
Venice has a magical, friendly feel that stays with you. You'll visit Venice on Day 6.
Day 5: Paris - Lucerne
We will depart for Switzerland in the morning, first passing through Basel - situated at the intersection of France, Germany and Switzerland - before arriving in Lucerne, where we will stay the night.
Day 6: Lucerne - Milan - Venice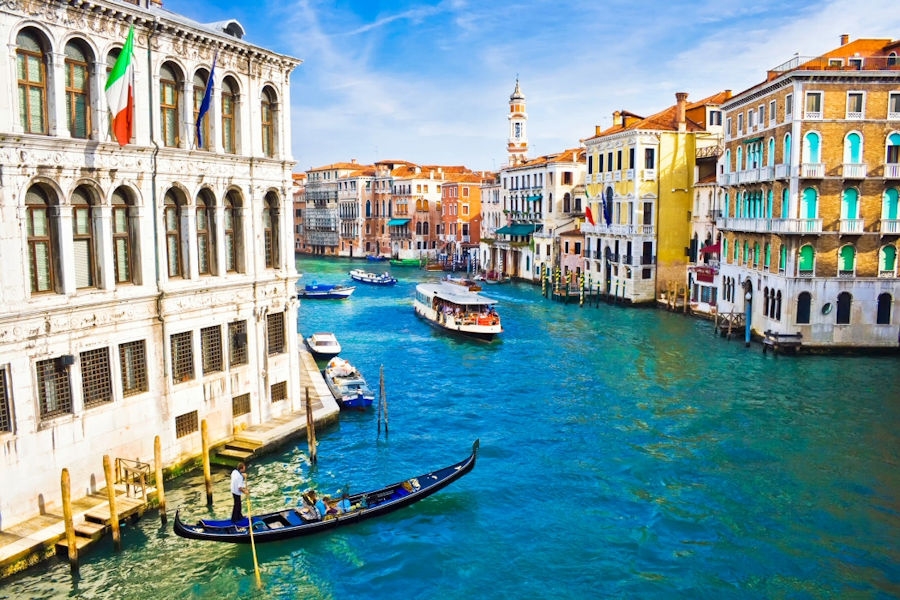 After breakfast, we'll head south to the design and couture-conscious city of Milan. On our tour of the city you will see Galleria Vittorio Emanuele II, the oldest shopping arcade in the world; the legendary opera house La Scala; the storied Sforza Castle; and the ostentatious Gothic of Milan Cathedral. Accommodation for the evening will be in Venice or a neighboring city.
Visiting Attractions:
Venice
Milan
Galleria Vittorio Emanuele II
Sforza Castle
Milan Cathedral
Day 7: Venice - Rome
The ancient city of Rome exudes history and has plenty of modern charm as well.
After breakfast, we'll take you through this fascinating city of ornate palaces, lyrical waterways, captivating churches and impressive architecture. In San Marco Square you'll see the Basilica di San Marco, one of the best examples of Byzantine architecture, and the Bridge of Sighs connecting the old prison to the interrogation rooms in Doge's Palace.
Afterwards, you'll get a chance to see some traditional Venetian craftwork at a demonstration by Murano glassblowers. An optional gondola ride on the Grand Canal will put the finishing touch on a glorious day in Venice. Accommodations in the evening will either be in Rome or a neighboring city.
Visiting Attractions:
Day 8: Rome - Vatican City - Arezzo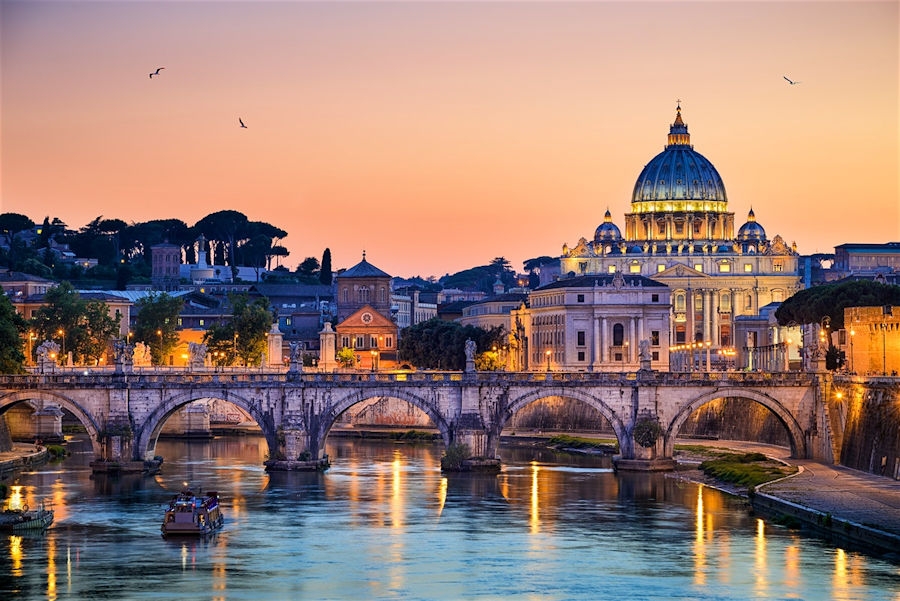 After breakfast, we'll head directly to St. Peter's Basilica in the Vatican, originally built by Constantine the Great in 324 AD, then reconstructed between 1506 and 1615 under the direction of several famous architects including Bramante, Raphael and Michelangelo. You may also join the optional Sistine Chapel tour to view Michelangelo's famous frescoes.
Next, you'll see the famous Trevi Fountain, the lavish Baroque showpiece where people flock to throw coins into the water - an action which is said to ensure that you'll return to the city again one day. After lunch, take a step even further back in time as you visit Italy's unrivaled Roman relics. An optional guided tour of the Colosseum, built in AD 72, comes highly recommended. History comes to life as you imagine yourself witnessing gladiatorial combat inside the spectacular amphitheatre. You may also choose to walk at your leisure around the outside to admire the facade of this ancient wonder.
After the Colosseum, get up close to the nearby Arch of Constantine, which dates back to the fourth century AD, then spend some further free time enjoying Rome, sampling the rich and creamy delights of gelato. After some free time you can either visit Basilique Santa Maria degli Angeli e dei Martiri (Basilica of St. Mary of the Angels and the Martyrs) near Piazza della Repubblica, or head directly to the nearby Mitsukoshi Department store for some serious shopping. Accommodation for the evening will be in Arezzo.
Visiting Attractions:
Arezzo
Vatican City
Rome
Colosseum
Spanish Steps
Day 9: Florence - Pisa - Genoa
Today you will be introduced to the sights and sounds of Florence, the birthplace of the Italian Renaissance. We'll head up to the Piazzale Michelangelo for a panoramic view of Florence, then to a local workshop to see how Florence's fine leather goods are made.
Afterwards, we'll set out on foot to the Ponte Vecchio over the Arno River, the Duomo, Giotto's Bell Tower and the Uffizi, which houses one of the finest art collections in the world. At Pisa, our last stop of the day, you will be free to wander; be sure to have your camera ready when you enter the Square of Miracles and the iconic Leaning Tower of Pisa, Pisa Cathedral and Baptistery come into full view. We finish our evening by continuing to Genoa or a city nearby for an overnight stay.
Visiting Attractions:
Genoa
Pisa
Florence
Cathedral of Santa Maria del Fiore
Leaning Tower of Pisa
Pisa Cathedral
Pisa Baptistery
Day 10: Genoa - Monaco - Nice - Cannes - Avignon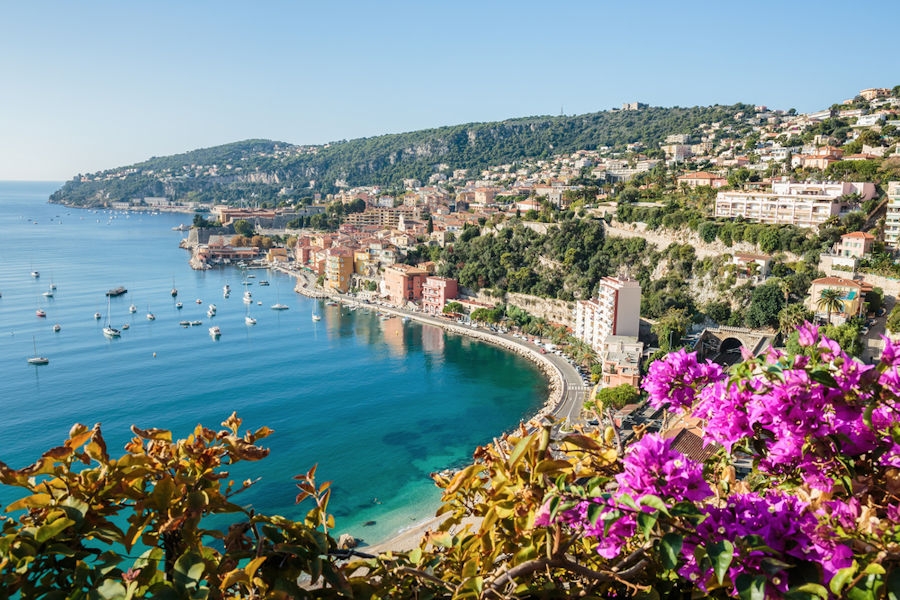 A breathtaking drive along one of the most sublime stretches of Mediterranean coastline awaits as we say goodbye to Italy and hello to Monaco.
Nice, the heart of the French Riviera.
Our walking tour will take us first to the Prince's Palace of Monaco, then on to the Courthouse, the Oceanographic Museum and Saint Nicholas Cathedral, the resting place of Grace Kelly. We'll then travel to the Fragonard Perfume Factory to learn about the perfume-making process. At the end of the guided tour you will be able to purchase one of the fragrances for yourself. Next, we'll visit Nice for a sampling of the scrumptious local cuisine.
We'll stop over in Cannes to see the Palais des Festivals et des Congres, host of the city's annual international film festival, and then make our way to Avignon Nord to check in to our hotel.
Visiting Attractions:
Cannes
Nice
Monaco
Prince's Palace of Monaco
Fragonard Perfume Factory, Grasse
Palais des Festivals
DAY 11: AVIGNON - PARIS (3 NIGHTS)
Take a well-earned rest today as you sit back and enjoy the rustic charm of the French countryside on our journey north to Paris. Drop-off time and place: approximately 7:00pm at Place d'Italie in Paris.
Included: 3 nights' 4-star+ accommodation, Eiffel Tower dinner for two, Seine River Cruise tickets for two, tickets for two to The Moulin Rouge show.
Why I Love Paris
By Catherine Le Nevez, Writer
"Paris' grandeur is inspiring but what I love most about the city is its intimacy. Its quartiers (quarters) are like a patchwork of villages, and while it's one of the world's major metropolises – with all of the culture and facilities that go with it – there's a real sense of community at the local shops, markets and cafes that hasn't changed since my childhood. Yet because every little 'village' has its own evolving character, I'm constantly discovering and rediscovering hidden corners of the city."
DAY 12: PARIS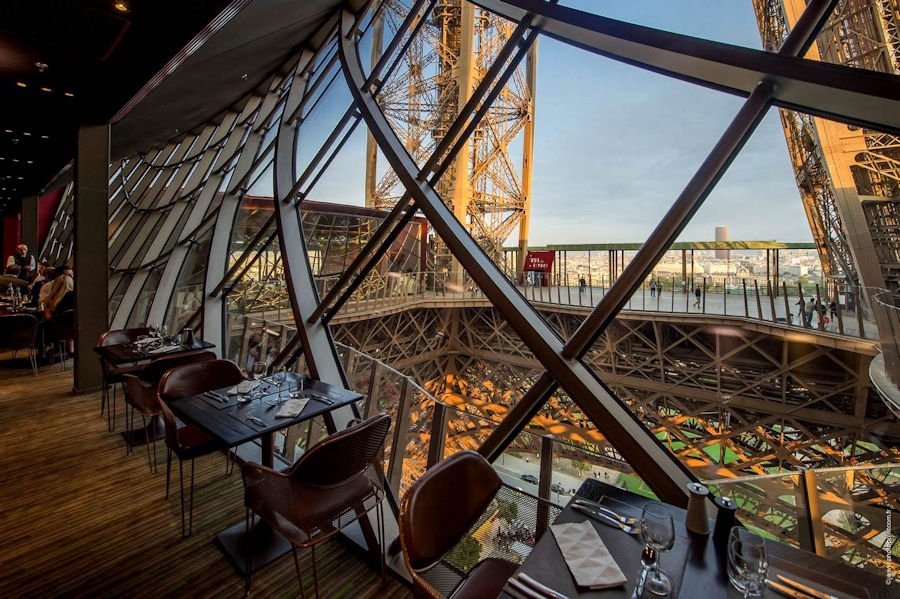 Here's your opportunity to really get to know Paris, the city of lights. Today is free time to look around. Your Lonely Planet guide is your best help to decide how you will spend your time. Rest in the afternoon because tonight you'll be dining at the 58 Tour Eiffel restaurant at Eiffel Tower, followed by a river cruise and the most famous cabaret show in the world, Feerie at The Moulin Rouge.
Tonight you'll experience three of Paris' most iconic activities: Dinner at the Eiffel Tower, Seine River cruise and The Moulin Rouge show.
Enjoy the beautiful scenery as well as a wonderful 3-course French meal.
DAY 13: PARIS
Small-Group Mona Lisa & Best of the Louvre Tour:
See if you can catch the eye of the mysterious Mona Lisa on this engaging tour that hits all the highlights of France's most famous museum. With a group of no more than 6 people and an art-loving expert to lead the way, scope out masterpieces like the Venus de Milo on this short and sweet tour of the Louvre's must-see works.
With more than 35,000 pieces in its permanent collection, there's no shortage of art and history to discover at the Louvre. With a savvy and informative guide to lead the way and a small group to make sure you can move quickly between galleries, this concise tour is the perfect way to see the museum's can't-miss works and make sure you have plenty of time left to sightsee elsewhere during the day.
Bypass the long lines outside the museum to make the most of your time and head straight inside, delving right into your journey through the history of art. Stand before Leonardo da Vinci's enigmatic Mona Lisa, ponder the mysteries of the Venus de Milo, and gaze up at the majestic Winged Victory of Samothrace as you traipse through the museum on a thoughtfully planned route. Manoeuvre swiftly between timeless compositions with your small group, and hear the true stories behind some of the world's best-known works before wrapping up your visit to keep exploring elsewhere.
Highlights:
Concise, 90-minute tour of the best of the Louvre Museum
Famous masterpieces like the Mona Lisa & Venus de Milo
Skip-the-line access to make the most of your precious time
Entertaining commentary brings history of each piece to life
Maximum 6 people to move quickly & efficiently between works
Inclusions:
Guided tour of the Louvre Museum
Skip-the-Line entrance
Live tour commentary provided in English
Headset for tour commentary
This afternoon is at leisure. We recommend visiting Musee D'Orsay, the world's greatest museum of impressionist art.
DAY 14: PARIS - LYON (1 NIGHT)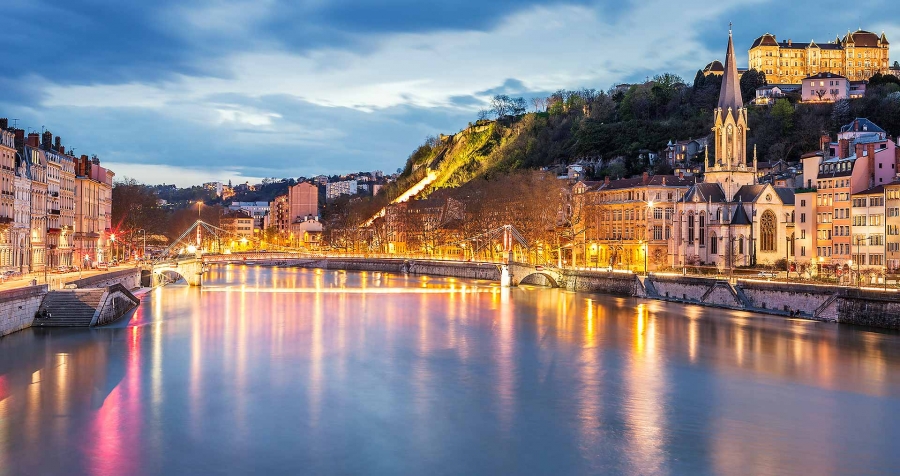 Today you'll leave Paris and travel via the TGV high-speed train to Lyon on the south of France to start your French river cruise.
It takes just 2.5 hours for this train to go from Paris to Lyon. The safety figures for the TGV system are exceptional; there have been no fatalities in high-speed operation since service started in 1981. Today TGV trains accumulate of the order of 50 billion passenger-kilometres per year on lignes à grande vitesse (high-speed lines) alone. 1.2 billion passengers have travelled on the TGV.
You'll arrive in Lyon early enough to be able to spend some time enjoying this lovely town.
Included: Central Lyon hotel accommodation for one night.
DAYS 15 TO 21: SAONE & RHONE RIVER CRUISE
Visiting the Saone, Rhone Valley, the Camargue and Provence.
Join one of Europe's largest river cruise companies for a unique river cruise experience travelling from Lyon to the Mediterranean.
Cabins
After dinner, retire to your private cabin in comfort for the night: all our tastefully decorated cabins are equipped with air-conditioning, central heating, shower/toilets, satellite TV, safe, hairdryers— and each gives you a view of the river.
Things that matter most: experienced and friendly staff and crew, clean and comfortable cabins and beds, reliable and safe ships, excellent food, incredible itineraries.
Lounge area and sun deck
The lounge bar is good place to spend time indoors with friends, or enjoy some entertainment. The sun deck of each boat offers a panoramic view of the landscape's beauty as you cruise. A great place to relax outdoors and enjoy the weather sipping a glass of wine.
Crew
We have a dedicated and knowledgeable staff of almost 1,000 people on our European river cruises, whose conviviality, attentiveness and professionalism ensures that your voyage will be comfortable and pleasurable. Our staff and crews speak French, English and many of them speak other major European languages as well. So you'll be in the heart of European culture and charm, but you'll always be able to find someone who understands you.
"You won't find extravagance and fuss here. Instead, what you'll find is just wonderfully right. And you'll be able to enjoy your trip that much more because of it!"
Day 15: Lyon - Chalon Sur Saone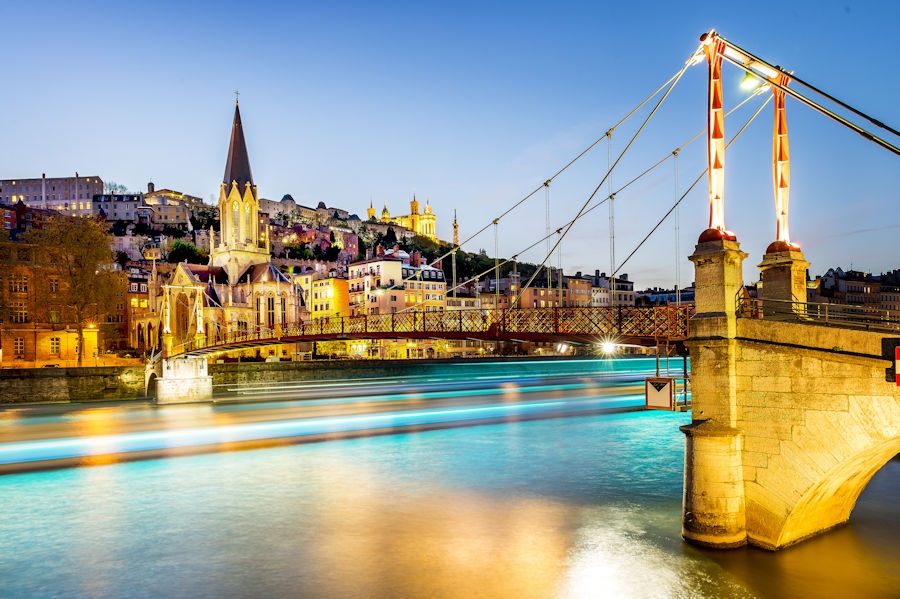 Meet at 4:30pm in Lyon in front of the "Brasserie Georges" (Cours de Verdun, next to the station Perrache). Transfer by coach to Chalon-sur-Saone.
Boarding is around 6.30pm followed by presentation of the crew and welcome cocktail. First dinner on board. The boat will leave Chalon-sur-Saone to move to Macon.
Day 16: Macon - Beaujolais Vineyards - Lyon
Free time to take a walk in the old town of Mâcon. Optional excursion common for both packages: coach tour of the Beaujolais vineyards. Return on board.
Cruise to discover Lyon by night, with the illuminations in the old quarters of Lyon, a unique spectacle. Overnight stopover.
Day 17: Lyon - Tain L'hermitage - Valley Of The Côtes Du Rhône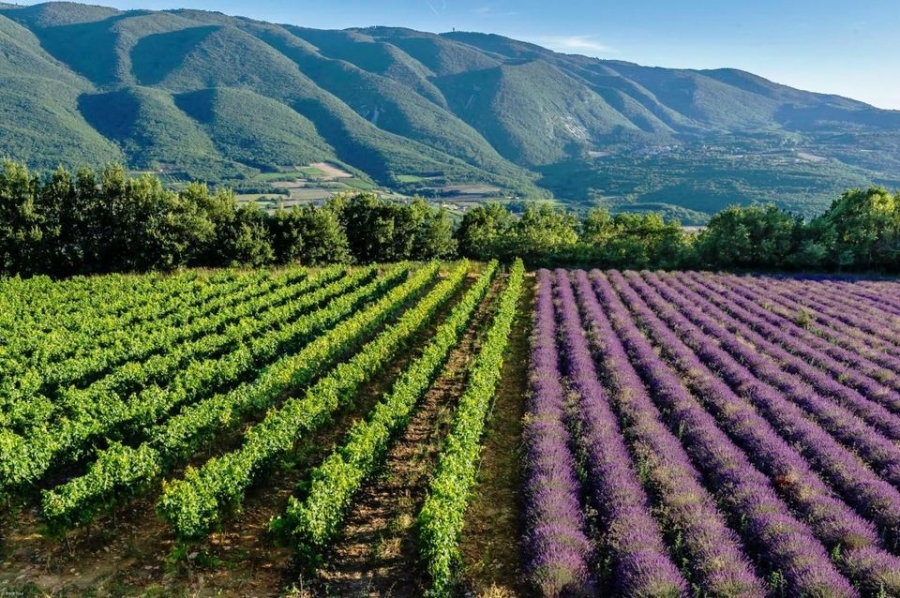 Optional excursions proposed:
CLASSIC: the morning will start with an excursion through Lyon. You will discover the second largest city in France admirably situated at the confluence of the Rhône and the Saône.
DISCOVERY: Discover all of Lyon's touristic highlights in only 2.5 hours and with little effort! Enjoy a leisurely bike ride around the lake in the Parc de la Tête d'Or and on the banks of the Rhône River. Don't miss the tasting of local products and delicacies in the heart of Vieux Lyon!
Return on board. Departure for Tain L'Hermitage where you will arrive in the evening. Overnight stopover.
Day 18: Tain L'hermitage - The Ardèche Gorges - Avignon
Morning spent cruising. Optional excursion common for both packages: discover the Pont d'Arc Cavern, a replica of Chauvet Cave (only on compulsory pre-reservation before the departure - with your agency). Arrival at the end of the evening. The boat will head for Avignon.
Day 19: Avignon - Arles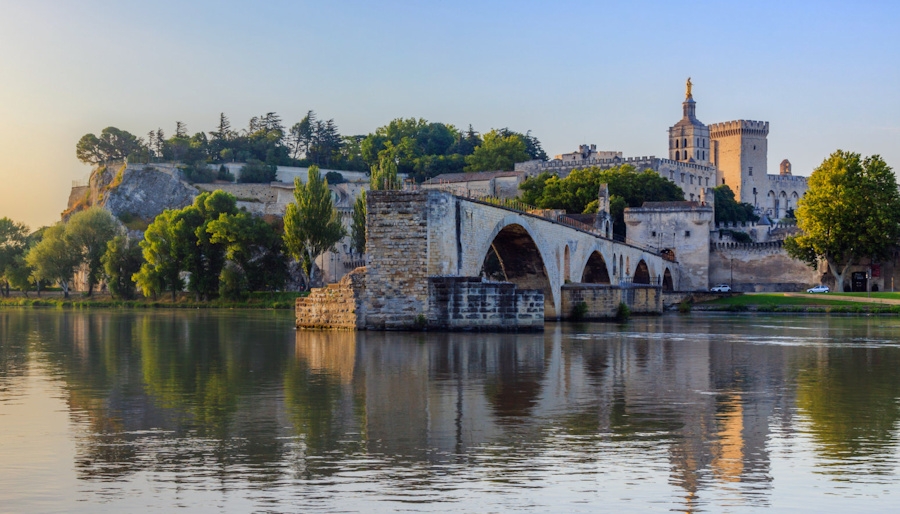 Optional excursions proposed:
CLASSIC: guided tour of Avignon and the "palais des Papes", a veritable citadel perched on a rocky pinnacle, surrounded by imposing ramparts.
DISCOVERY: you'll leave by coach for the Pont du Gard, a true masterpiece of ancient architecture. We'll hike along the aqueduct trail, a 2-mile walk through the site with numerous viewing points. At the end of our trek, we'll visit the museum.
Return on board and departure for Arles. Arrival during the afternoon, free time in the old town of Arles. Overnight stopover.
Day 20: Arles - The Camargue - Martigues
Optional excursions proposed:
CLASSIC: Excursion in the Camargue. We'll visit a "manade" (horse breeding farm) and learn about how a manadier works with the animals.
DISCOVERY: Safari in the Camargue. Far from the tourist traps, discover the Petite and Grande Camargue from the back of a jeep with local guides who will share their enthusiasm for this legendary area. You'll cross the Parc Naturel Régional de Camargue.
Return on board and gala evening. Overnight stopover.
Day 21: Martigues – Lyon (1 night)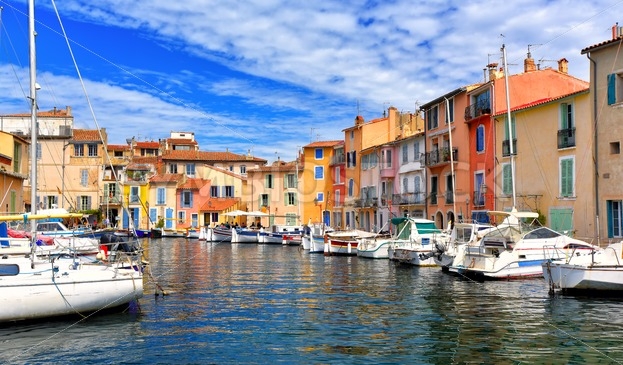 Disembark at Martigues. Return by bus to Lyon. Free time for lunch along the way. Arrival in Lyon earlier this afternoon.
Inclusions:
Unlimited complimentary onboard beverages, including beer, fine wine, spirits, mineral bottled water, soft drinks specialty coffees and tea.
All meals featuring superb French cuisine
Farewell gala dinner
Free WiFi
Complimentary Samsung Galaxy tablet for guest use
Shore excursions with wireless audio system
Captain's welcome cocktail reception
Assistance from our onboard multi-lingual host/hostess
On board professional entertainment and crew team show
Travel assistance and repatriation insurance
All port fees
Features:
Lyon Rhone cruise by night
Beaujolais vineyards
The unspoiled the Ardèche gorges
Avignon, the city of the Popes
The wild Camargue
DAY 22: LYON - PARIS - AUSTRALIA
Today you'll return to Paris for your trip back to Australia. Or take advantage of our optional 4-day package to the beautiful Italian lakes: Travel by train to Marseilles, stay one night then head to Milan, Italy for 3 nights.
Optionals:
4-day Italian lakes tour package: $999 per person.
Includes:
Train trip from Martigues (cruise port) to Marseilles
1 night hotel accommodation Marseilles
Flight to Milan
3 nights, top-class accommodation in central Milan
Tours of Lake Como, Bellagio and Lake Maggiore over two full days
After a day of relaxing and taking in the sights of Milan, you'll travel north to the breathtakingly beautiful Lake District region. Perhaps most well-known is Lake Como. Here you'll explore the enchanting village of Bellagio and enjoy a relaxing boat ride on the lake before returning to Milan. Next day, you'll visit the fashionable town of Stresa and the incredibly beautiful islands on Lake Maggiore and take a boat cruise around the Borromean Islands, stopping at Isola dei Pescatori for some shopping and sightseeing. Afterwards you'll head to Isola Bella to see the opulently decorated Borromean Palace. A wonderful addition to your European Delights package.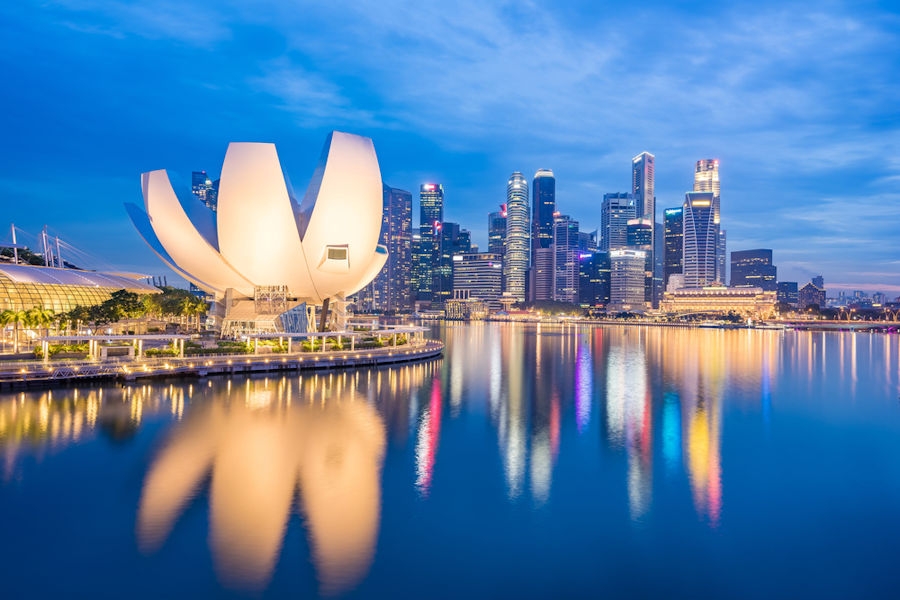 Singapore stop-over on return:
Consider stopping in Singapore for 1 night on the way back to Australia to break the trip. Price is from $299 total for two people according to preferred hotel standard, including round-trip, private airport transfers.