Your Itinerary
From the time you arrive at Waikiki Beach you'll wish that life could always be this relaxed. It's so popular for good reason - this is a beautiful place to be for a few days. You'll get to tour some of the highlights of Oahu, Hawaii as well as West-coast USA on our value-packed tour that starts and finishes in Los Angeles with lots in between. The Hawaii component is a mix of free time, guided day tour and self-guided activities.
"Go, fly, roam, travel, voyage, explore, journey, discover, adventure." - Anonymous
DAY 1: ARRIVE WAIKIKI BEACH, HAWAII (3 NIGHTS)
We'll aim for flights that get you here in the morning of your first day so you have a chance to unpack and get into "Aloha" mode. Take a walk down the beach and perhaps stop at one of the beach-side cafes for a cool drink and a meal.
Tonight, experience a true slice of island culture and tradition at the Ali'I Luau—awarded the "Kahili Award" for most authentic Hawaiian luau. Explore replicas of 7 different Polynesian villages, participate in cultural activities, feast on traditional dishes, and enjoy a spectacular evening performance.
DAY 2: WAIKIKI BEACH
Check your Lonely Planet guide for extra things to see and do while you are here.
DAY 3: WAIKIKI BEACH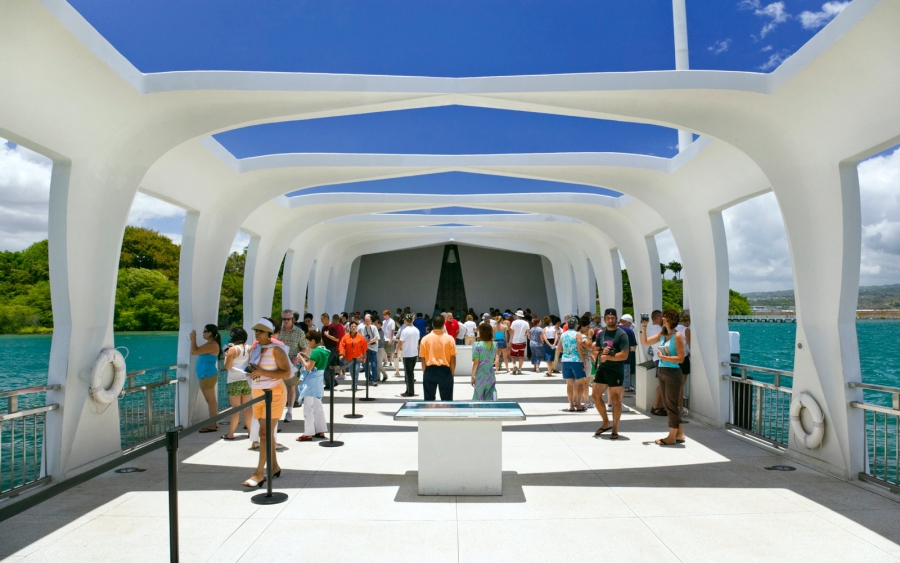 Pearl Harbour Tour (half-day):
Travel back to World War II-era Hawaii on this tour of Pearl Harbor, the USS Arizona Memorial, and the National Memorial Cemetary of the Pacific located at Punchbowl. Explore informative museum displays, climb on board a US Navy launch ship, and drive through historic Honolulu with a knowledgeable guide.
DAY 4: LOS ANGELES (1 NIGHT)
Welcome to the exciting city of Los Angeles! Ruggedly good looking, deeply creative, with a sunny disposition, this is a fantastic city that you'll love exploring. Transfer to your accommodation and spend the rest of the day at leisure.
DAY 5, 6 &7: LOS ANGELES (TOUR DAY 1, 2 & 3)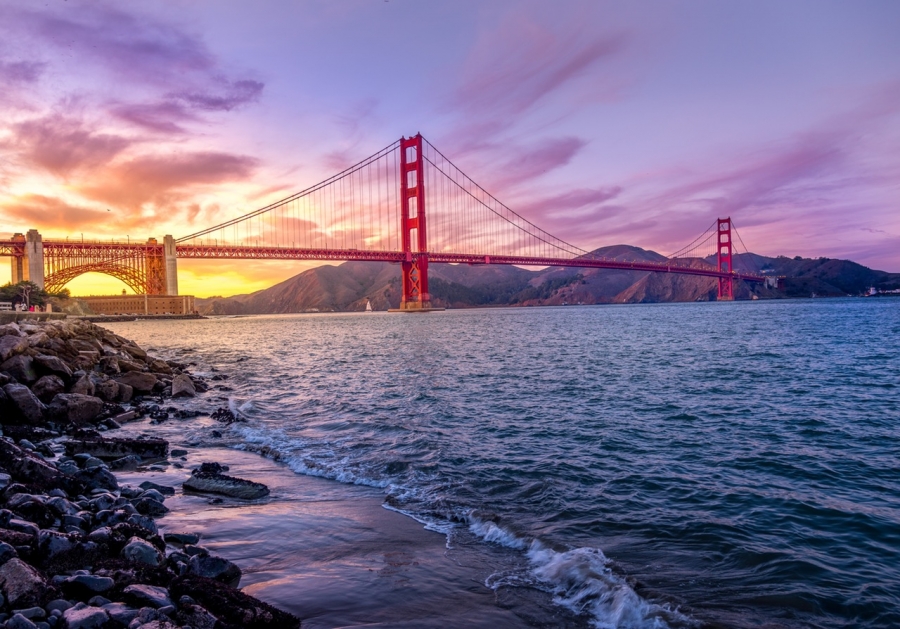 You have three full days to visit Los Angeles, the City of Angels, or join one of our beautiful full-day tours at your own expense.
At the end of tour day 7, say goodbye to your newfound friends and transfer to your new Los Angeles accommodation for some downtime before flying home tomorrow.
San Diego and SeaWorld Tour
Explore SeaWorld in San Diego and interact with the animals! In the afternoon, experience San Diego's Old town and ride on the San Diego Harbor Cruise.
San Diego City Day Tour
Explore Old Town San Diego, take a ride on the San Diego Harbor Cruise. visit a former aircraft carrier of the United States Navy at USS Midway, and much more!
Amtrak Coast Starlight & Santa Barbara Tour
Take the Coast Starlight train to explore the characteristics and beauty of Santa Barbara.
Los Angeles City Tour
Get to know Los Angeles with a tour of Getty Center, Los Angeles Old Town - Olvera, Beverly Hills and much more.
DAY 8: LOS ANGELES - LAS VEGAS (TOUR DAY 4)
Today, join your group and drive through the scenic Mojave Desert until you reach your final destination in Las Vegas - The Pearl in the Desert! You will have the chance to explore what this city has to offer. Spend the night exploring. Embark on an optional night tour, or watch one of the many award-winning shows!
DAY 9: LAS VEGAS - GRAND CANYON - PAGE (TOUR DAY 5)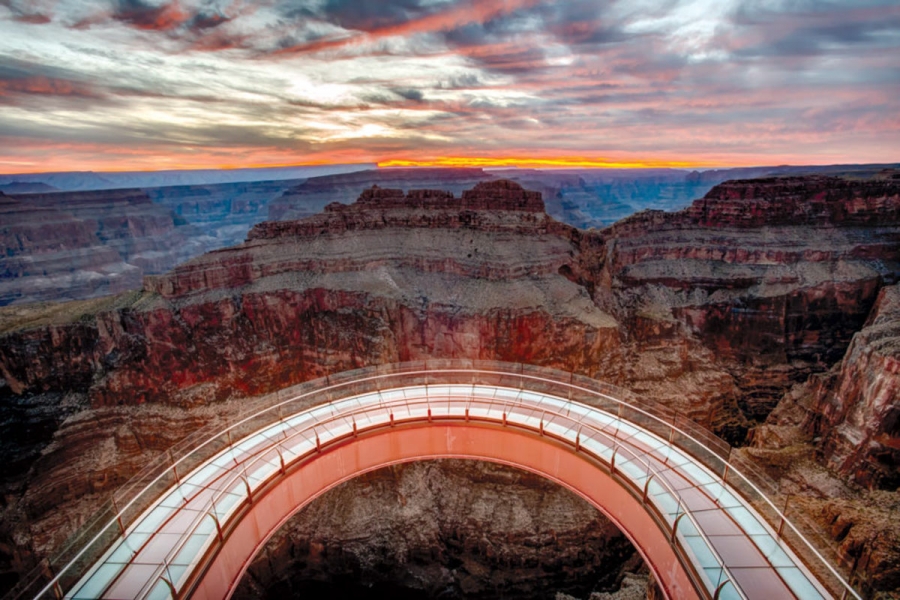 Today you journey to Arizona, known as the Grand Canyon state and originally part of the Spaniard and Mexican territories! Upon arrival, take an optional helicopter ride across the Grand Canyon. Following, we will explore the South and East Rim of the Grand Canyon. Finally, we will visit the magnificent Horseshoe Bend and then head over to Page, AZ.
DAY 10: PAGE - ANTELOPE CANYON - LAKE POWELL - LAS VEGAS (TOUR DAY 6)
Antelope Canyon is one of the top ten sites in all of the world for photography! It consists of the upper and lower canyons; the upper canyon is the Navajo word for "water through the rocks" and lower canyon means "arch-shaped spiral rock." In here, visitors are always amazed by this wavy canyon rock formation! It is a true natural beauty! See all this and more today. Enjoy a scenic ride on the Colorado Plateau towards Lake Powell National Recreation Area or take a boat tour on America's second largest man-made lake - Lake Powell, surrounded by 96 side canyons!
DAY 11: LAS VEGAS - BARSTOW - LOS ANGELES (TOUR DAY 7)
You will depart from your hotel in the morning and head to the Ethel M. Chocolate Factory and Botanical Cactus Garden just outside of the Strip. Ethel M. Chocolate Factory and Cactus Gardens is quite the adventure. It attracts millions of tourists a year. You can see chocolates being made, sample gourmet treats and meander through the maze of paths at the Botanical Cactus Gardens at no charge. You'll enjoy the optional buffet brunch in Las Vegas and depart from Las Vegas after. On the way back to Los Angeles you'll stop by the famous Tanger Outlet Center where you'll be able to satisfy all your shopping needs. Then head to Los Angeles. Overnight Los Angeles.
DAY 12: RETURN TO AUSTRALIA
Today we're heading back to Australia with a lot of great USA memories. A private car is arranged to pick you up from your hotel and drop you at LAX.