Your Itinerary
For six out of seven nights of this unique holiday you'll be out enjoying dinner and shows and having what you'll remember as some of the best times of your life. You'll have days to simply relax, as well as days of included activities and sight-seeing. Norfolk Island is just waiting for you.
"People don't take trips, trips take people." - John Steinbeck
DAY 1: ARRIVE AT NORFOLK ISLAND
Fly to Norfolk Island ready to start your adventure. A transfer bus will take you to your accommodation where your hire car will be waiting.

The rest of the day is yours to explore the town and meet some of the towns-folk before a very special dinner. Tonight you'll join a group of other visitors to Norfolk Island on a wonderfully social, three-course "progressive dinner" between different Norfolk Island family homes. Each home offers a beautifully-cooked, local meal and an opportunity for you to learn more about Norfolk Island from those who know it best - the locals. It will be a fun night and a great opportunity for you to meet some locals and other island visitors.
DAY 2:
This morning, join an orientation tour of the Island to get your bearings. The rest of the day is for you to quietly explore Norfolk Island and just relax. The main towns of Kingston and Burnt Pine are quaint and interesting to visit. You can also soak up the sun on one of the island's pristine beaches and enjoy the unique beauty and quietness.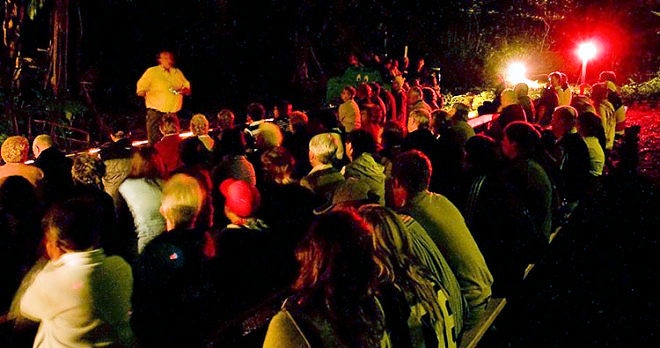 Tonight's entertainment is Wonderland by Night. The setting is 10 acres of magical Norfolk pines & bushland lit up like an enchanted forest. Meander along (or ride in the 'moon buggy') a gentle winding path with Matt Bigg – a descendant of the Bounty mutineers, as he recites poems and lights up the diorama. Optionally you could take in or the informative Sound and Light show, showcasing the convict history of Norfolk Island.
We suggest the RSL club and bistro for dinner, or any one of the local restaurants.
DAY 3:
Today you will be enjoying the pristine waters off the coast of Norfolk Island on a glass bottom boat tour. See the beautiful reef and watch the colourful fish from the boat as your tour guides share their knowledge of the marine life unique to Norfolk Island.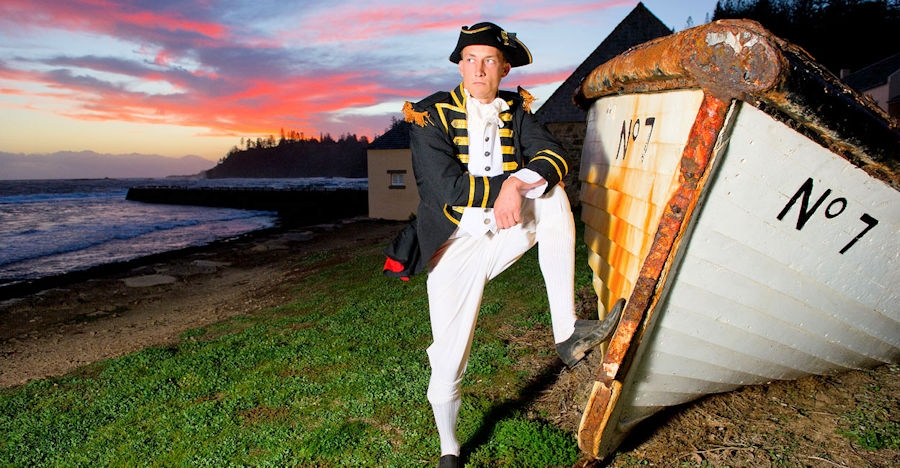 Tonight is the famous "Who Killed the Surveyor?" mystery dinner, a new murder mystery dinner set in 1859 on Norfolk Island. Enjoy a 3-course dinner while you help solve the mystery of "Who Killed the Surveyor?" The dinner takes place in one of the original, elegantly restored Georgian houses at No. 9 Quality Row, on the beautiful Kingston foreshores. (May be changed to an alterantive themed dinner, subject to availability.)
DAY 4:
Today we recommend exploring the island further including the remains of the convict settlements which are free to visit. We include tickets to Norfolk Island Museums, home to numerous historic artefacts across four sites including a large display from perhaps Australia's most important shipwreck, HMS Sirius, the First Fleet's flagship. Entry to the famous Fletchers Mutiny Cyclorama is also included. Tonight you'll have a meal on the west side of the island, a feast of local dishes and entertainment called "Island Fish-fry".
DAY 5:
Today's activity is a tour of the home of famous author Colleen McCullough. This luxurious and private sanctuary is where some of her best-known works were written. It's also famous for its many priceless artefacts from around the world. After the tour you have the afternoon to relax before tonight's special experience.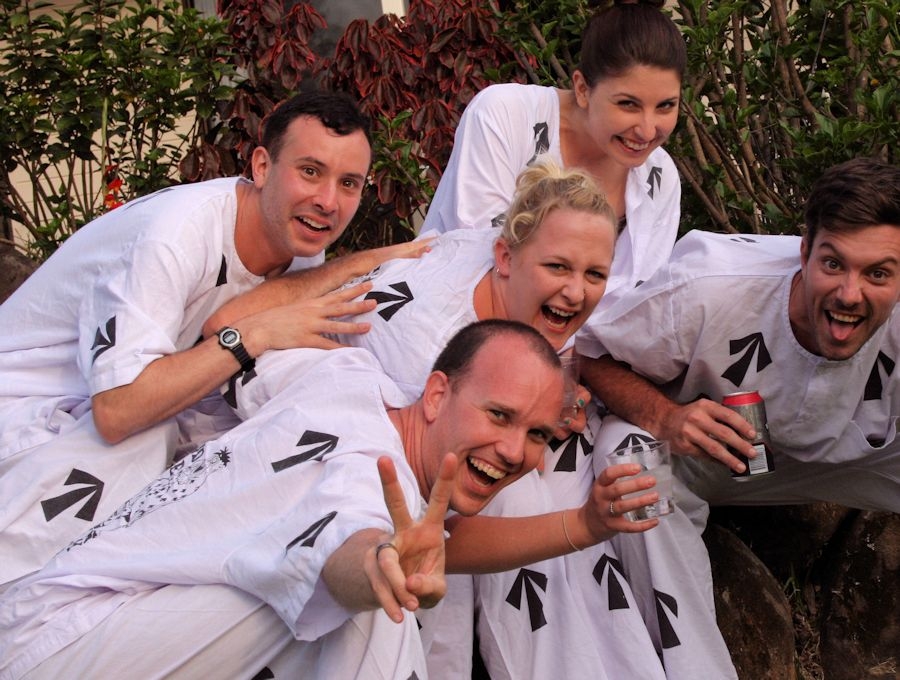 You have the option to join "A Night as a Convict". This is Norfolk Island's only dinner and dance night, with a twist: you'll be dressed as a convict. Dinner, singing and dancing in convict costume will make this an unforgettable, fun evening. Suitable for all ages.
DAY 6:
Take a stroll through Hundred Acres Reserve, or for the more energetic a leisurely 3.5km walk through scenic Mt. Bates to Captain Cook Monument. (Optional inclusion.)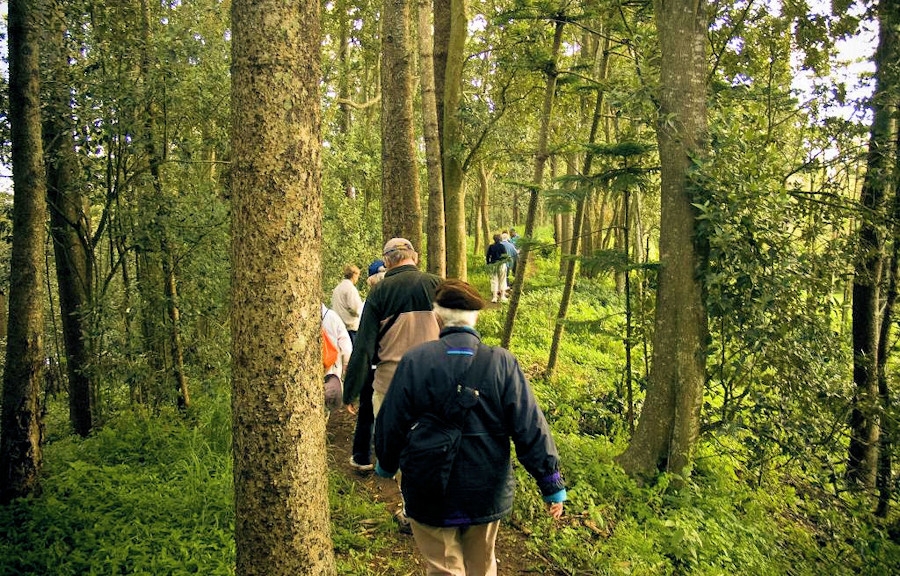 This activity caters for everyone and gives you the opportunity to enjoy a walk in the great outdoors, with an optional delicious breakfast waiting at the end! Take your choice of a stroll through Palm Glen Reserve or for the more energetic, a leisurely 3.5 km walk through scenic Mt. Bates (the highest point on the island! to Captain Cook Monument.
Tonight's included entertainment is the "Commandants' dinner". This factual yet fun dinner theatre is Norfolk Island's newest interactive show and a great way to learn about Norfolk's history. The cast of actors will take you on an entertaining journey back in time. It's a night of great entertainment, delectable food and loads of fun. The venue has created a special three-course dinner menu of traditional English fare to compliment the theatrical setting.
DAY 7:
Today you'll be visiting Emily Bay. If you like snorkelling, the reef is beautiful and there's a good chance you'll encounter some of the turtles that are often seen here. Tonight for dinner we recommend Bailey's Restaurant at the Governor's Lodge, a beautiful place to spend your last night on this 8km by 5km island gem.
DAY 8: DEPART NORFOLK ISLAND
Today is your last day on Norfolk Island. After checking out and returning your car it's time for you to fly back home to reminisce on your holiday at this charming destination.
EXTENSIONS & CHANGES
Just let us know if you would like to change the itinerary in any way, and we will customise it to suit your needs. The standard itinerary is subject to chnage based on your travel dates and availability of activities.