Your Itinerary
This holiday is affordable quality all the way. Take the river cruise for example. Some cruise companies that are well-known in Australia charge up to three times the price and they will not customise the trip to suit you. We will custom-design your holiday around this cruise to give you exactly the experiences you want. The optional scenic rail trip from Chur, Switzerland to Tirano, Italy through the Swiss Alps is almost a must-do. This trip is the first part of our optional extension that takes you to the city of Como on the edge of Lake Como where you'll stay for one night. The next day you'll take a ferry to an idyllic lakeside hotel for three nights. From there you can take your time to discover this wonderful part of Italy.
"People don't take trips, trips take people." - John Steinbeck
DAY 1: ARRIVE FRANKFURT, GERMANY (2 NIGHTS)
Arrive in Frankfurt and stay in the city centre at one of our featured hotels, the Residence Inn by Marriott where you can relax and unwind from your flight. Depending on arrival time, you can enjoy the city and spend the night out at a local restaurant.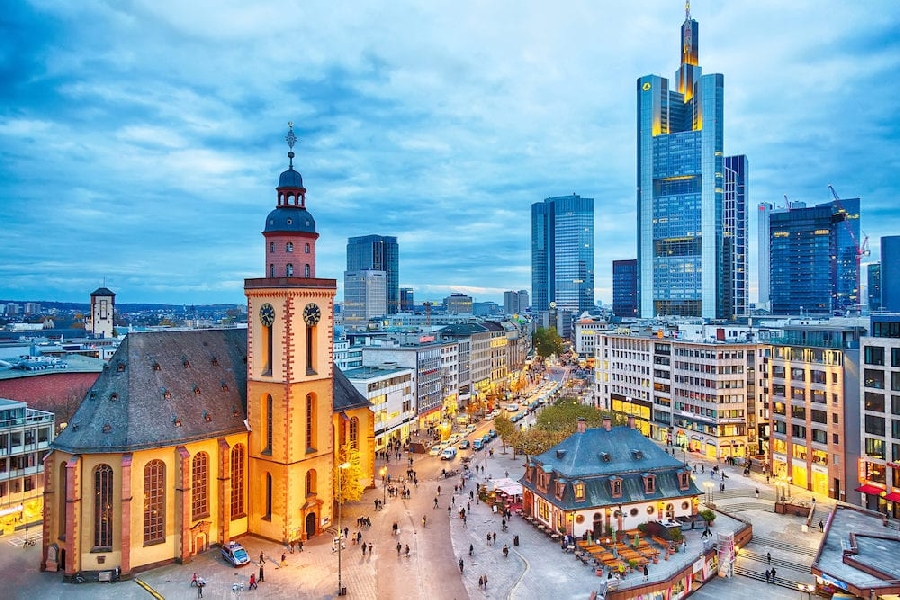 Frankfurt is home to one of the world's largest stock exchanges and the gleaming headquarters of the European Central Bank, yet at its heart, Frankfurt is an unexpectedly traditional and charming city, with half-timbered buildings huddled in its quaint medieval Altstadt (old town), cosy apple-wine taverns serving hearty regional food, village-like neighbourhoods filled with outdoor cafes, boutiques and street art, and beautiful parks, gardens and riverside paths.
DAY 2: FRANKFURT, GERMANY
After your included breakfast head out for a guided tour of the city. There are numerous museums, leafy parks and cosy districts for you to discover with the aid of the expert guide. Plus you'll learn about dining options and things to do during the resty of the day and in the evenings.
DAY 3: FRANKFURT - COLOGNE, GERMANY
This morning you'll take a bus to Cologne. Here you'll meet up with your river cruise ship, your home for the next seven nights.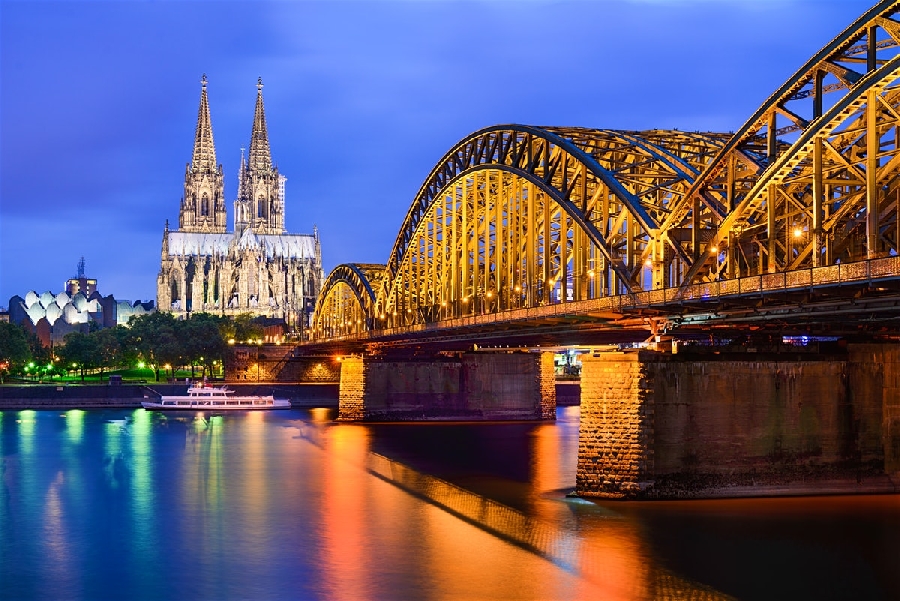 Passengers are welcome to board the cruise ship from 3:00 pm. After comfortably settling into your cabin, we'll introduce our crew at a welcome cocktail. The details of our gala evening will be announced as well.
DAY 4: AMSTERDAM, NETHERLANDS
You can choose to explore the city on your own, using your Lonely Planet guide to point you in the right direction. Or take our optional walking tour through the centre of Amsterdam. Your guide will tell you about all the insights of this magical city.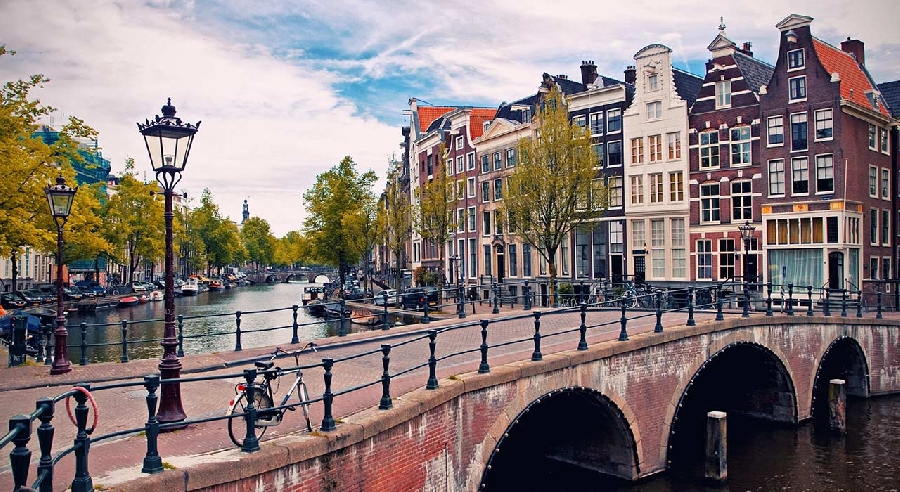 Amsterdam has been famous around the world for hundreds of years. It is a beautiful city, full of history, stories, legends, and places to explore. Walk past the canals and hear about the vibrant and sometimes tumultuous history of this Netherlands capital. From the city's most significant landmarks to everyday areas of interest, this walking tour has it all wrapped into one. Your guide will also explain many tips and insider hints at how to get around the city, local events, and the best places to go. Stay out until late if you wish because our ship will depart at midnight.
DAY 5: NIJMEGAN, NETHERLANDS
We dock at 8.00am and you can take the guided tour of this friendly town or explore it yourself. Nijmegen buzzes with energy and is a vibrant place to spend a few hours. This is the oldest town in the Netherlands with a compact medieval centre yet all the urban-cool of a big city. Historic cafes, specialist craft-coffee shops and a decent smattering of museums and monuments lace its streets that stagger gently from the 16th-century Lower Town by the banks of the Waal River to the older Upper Town.
DAY 6: RETURN TO COLOGNE, GERMANY
Head out this morning to discover Cologne. The city offers a mother lode of attractions, led by its famous cathedral whose filigree twin spires dominate the skyline. The city's museum landscape is especially strong when it comes to art but also has something in store for fans of chocolate, sports and even Roman history. Cologne's people are known for their liberalism and joie-de-vivre. Tonight we cruise to Koblenz and dock at 10pm.
DAY 7: KOBLENZ, GERMANY - MIDDLE RHINE CRUISING - RÜDESHEIM, GERMANY
Koblenz is a park and flower-filled city that serves as both the northern gateway to the Romantic Rhine Valley and the northeastern gateway to the Moselle Valley, making it an ideal stopping-off point for your Rhine River cruise. Take the morning to enjoy the city.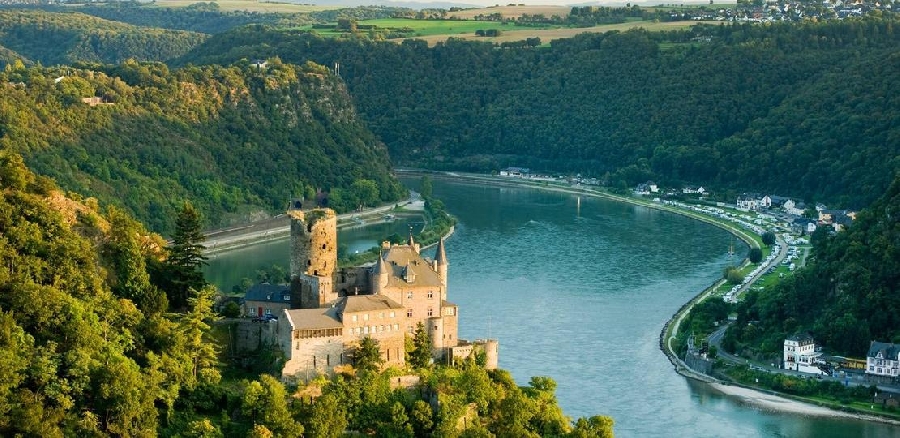 Later today we cruise through one of the most famous and picturesque parts of the Rhine Valley called the Middle Rhine. Between Koblenz and Rüdesheim, the Rhine cuts deeply through the Rhenish slate mountains, meandering between hillside castles and steep fields of wine-producing grapes. This is Germany's landscape at its most dramatic – forested hillsides alternate with craggy cliffs and near-vertical terraced vineyards. Idyllic villages appear around each bend, their half-timbered houses and Gothic church steeples seemingly plucked from the world of fairy tales. At the tip of a narrow breakwater jutting into the Rhine, a bronze sculpture of Loreley's famous maiden perches lasciviously atop a rocky platform.
We dock in Rüdesheim at 7:30 pm. You then have the option to travel on the Winzerexpress train to "Siegfried's Mechanical Music Cabinet" with 350 automatically playing instruments or spend the evning on board or out and about.
DAY 8: RÜDESHEIM - MANNHEIM, GERMANY
We leave Rüdesheim in the early hours of the morning and cruise through some more beautiful Rhine Valley country-side, stopping at Mannheim around lunch-time. Situated between the Rhine and Neckar Rivers, near their confluence, Mannheim has an energetic cultural scene and decent shopping in its busy city centre. Take the afternoon to wander the streets of the town centre or visit Mannheim's most famous sight - the yellow and red sandstone Schloss, Germany's largest baroque palace.
DAY 9: STRASBOURG, FRANCE
We arrive in Strasbourg at 7.30am so you'll have some free time to explore this magical town that walks a fine tightrope between France and Germany and between a medieval past and a progressive future. There's an optional visit to the cathedral of Notre-Dame. Tear your gaze away from that mesmerising Gothic cathedral for just a minute and you'll be roaming the old town's twisting alleys lined with crooked half-timbered houses à la Grimm. Strasbourg for you lots of contradictions and cross-cultural quirks.
This afternoon we cruise into Switzerland where you'll witness some even more spectacular scenery. Tonight is our gala dinner and evening.
DAY 10: BASEL, SWITZERLAND - ZURICH, SWITZERLAND (2 NIGHTS)
We'll arrive in Basel in the morning and disembark after breakfast. Leave your bags at the train station and take the rest of the day to enjoy this lovely city.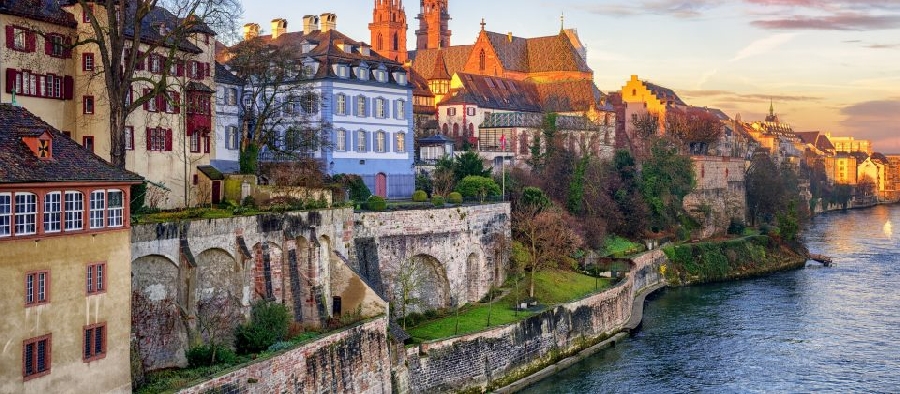 Basel's position at the juncture of the French, German and Swiss borders adds to its multicultural appeal. It's easy to spend a day wandering the cobbled streets of the lofty and beautiful Altstadt in Grossbasel (Greater Basel) on the Rhine's south bank before crossing the Mittlere Brücke to Kleinbasel (Little Basel) for a more "everyday" vibe and riverside alfresco dining. This afternoon you catch a train to Zurich where you'll stay for two nights. (Optional: Stay at Bern or Lucerne.)
DAY 11: ZURICH
Culturally vibrant, efficiently run and attractively set at the meeting of river and lake, Zürich is regularly recognised as one of the world's most liveable cities. Long known as a savvy, hard-working financial centre, Switzerland's largest and wealthiest metropolis has also emerged in the 21st century as one of Central Europe's hippest destinations, with an artsy, post-industrial edge that is epitomised in its exuberant summer Street Parade. Your Lonely Planet guide is your best resource to discover this great town.
DAY 12: RETURN TO AUSTRALIA (OR CONTINUE TO THE ITALIAN LAKES)
It's time to say farewell to Switzerland, the beautiful Rhine River and the cities and towns you've experienced on your European holiday. But, of course you can extend your holiday for a few extra nights.
Optional:
5-day Bernina Express and Italian lakes extension: You pay only $999 after GCash credits, normal retail $1,750pp.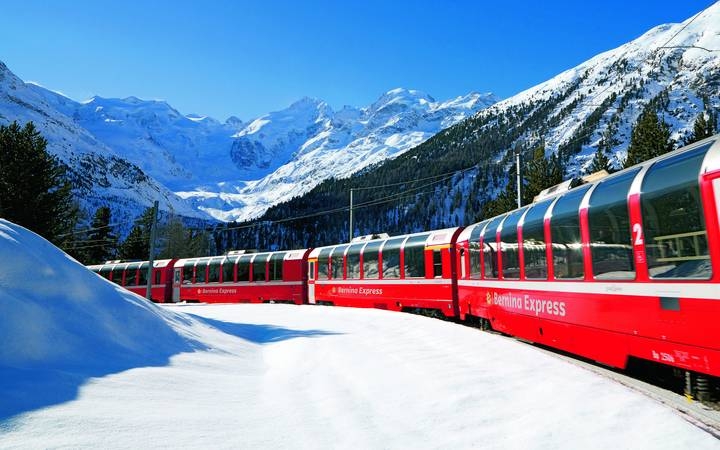 Includes:
Bernina Express scenic train from Chur, Switzerland through the Swiss Alps to Tirano, Italy
Train from Zurich to Chur and from Tirano to Como
1 night accommodation in central Como with breakfast
3 nights, top-class 4-star accommodation in Lenno, Lake Como with breakfast
3 flexible days to explore Lake Como
DAY 12: ZURICH - CHUR - SWISS ALPS - TIRANO - COMO (1 NIGHT)
Early this morning you will take the train to Chur, Switzerland to then embark on a spectacular scenic rail trip through the Swiss Alps. On the highest railway across the Alps, the Bernina Express climbs up to the glistening glaciers before descending to the palms of Italy far below. Delight in the cultural and natural surroundings as you travel in style.
After leaving the Bernina Express at Tirano, Italy, you can have lunch at an Italian Ristorante then later catch your connecting train to Como where you will spend the afternoon relaxing and taking in the local sights. Use your Lonely Planet guide for ideas.
DAY 13: COMO - LENNO, LAKE COMO (3 NIGHTS)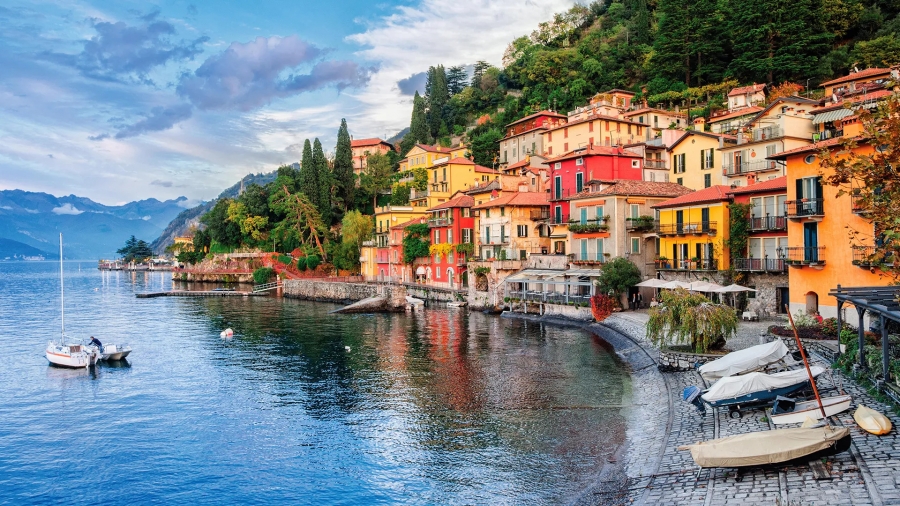 After a delicious breakfast, take some time to explore local experiences you might've missed yesterday in Como before boarding a ferry to the picturesque village of Lenno on Lake Como. Lake Como is a destination with pure beauty, marvelous nature and breath-taking views, where you can walk, catch ferries all around, relax, explore and enjoy your Italian Lakes holiday.
Lenno is an attractive town near the centre of the lake. After checking-in to your accommodation, visit the beautiful promenade on the edge of the lake. The small harbour and views across Lake Como to the forested hills across the lake are spectacular. There is a small beach at the end of the promenade where you can watch the sun set.
DAY 14 & 15: LAKE COMO
The next two days of your holiday can be spent relaxing at leisure. Your Lonely Planet guide will be invaluable for exploring and discovering the best places to visit, shop and eat.
We reccommend taking some time to explore the town itself; there are two parts to the town centre, with the main centre near the church and just behind the harbour, and the small historic centre a few hundred metres to the south.
Several beautiful villages are also in the centre of the lake including Bellagio, Menaggio and Varenna, which you can visit by ferry.
DAY 16: RETURN TO AUSTRALIA
Following a delicious breakfast, take a peaceful lakeside stroll before transferring by train to Milan via Como for your flight home. This optional extension is a wonderful addition to your holiday.