Your Itinerary
Begin your holiday with 2 days in the exciting city of Singapore. Explore the city and visit its legendary park, Gardens By The Bay. Then head to Cairo, Egypt's sprawling capital city where you will have some independent time to explore before embarking on a legendary 9-day tour of Egypt. Visit the Valley of the Kings in Luxor, where Tutankhamun's tomb was unearthed, and uncover glittering finds in one of Egypt's many bazaars. Hop off your Nile cruise boat to visit the Temple of Isis and other water-side attractions, cross Lake Nasser to see Ramses II's masterpiece at Abu Simbel, and trek into the desert to find the traces of Roman trading outposts. You never know, you just might stumble across yet another find, for that is the way many previous discoveries were made.
"I travel because it makes me realize how much I haven�t seen, how much I�m not going to see, and how much I still need to see." � Carew Papritz
DAY 1: SINGAPORE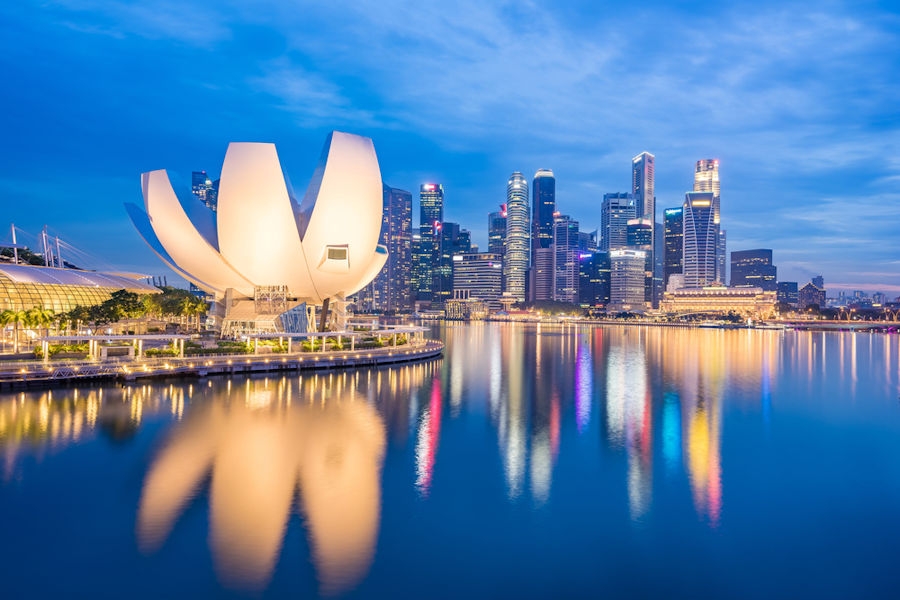 Ni hao Singapore! After your morning flight, check-in to your Gold standard central accommodation. The rest of the day is yours to enjoy at leisure. Refer to your Lonely Planet guide for dining recommendations.
DAY 2: SINGAPORE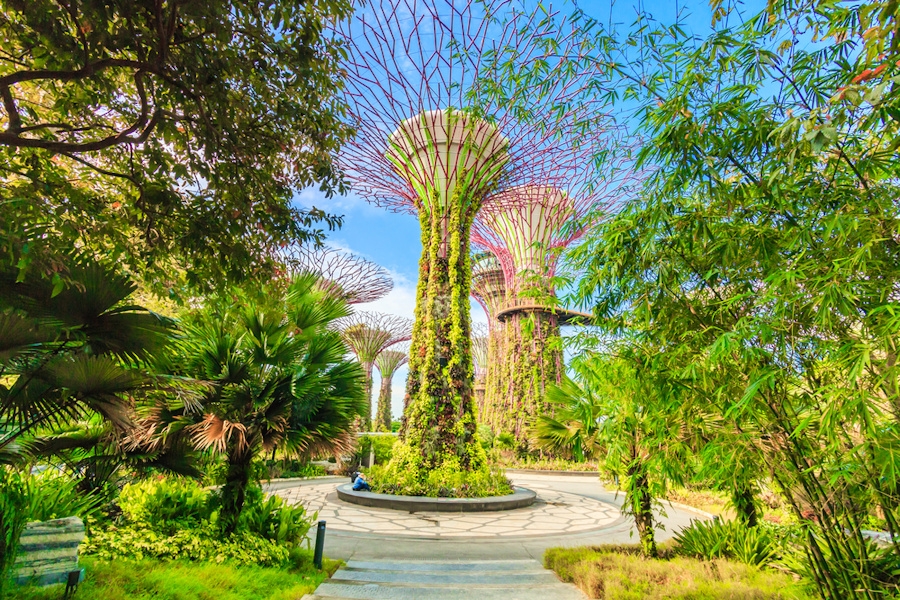 Today you have the opportunity to visit Singapore's most recognizable garden. Gardens by the Bay is known for its extraordinary landscape, space-age biodomes, high-tech Supertrees and whimsical sculptures. With entry to both the Flower Dome and Cloud Forest, you'll experience everything the park has to offer.
The Flower Dome is the World's Largest Glass Greenhouse and home to plants and flowers from five continents, from thousand-year old olive trees to magnolias and orchids. Also visit Floral Fantasy with each of its four distinct zones taking inspiration from fairy tales and the storied Hanging Gardens of Babylon, with cavernous spaces, dramatic driftwood sculptures and works of floral art.
Gardens by the Bay's third conservatory is the aptly named Cloud Forest. It is a mist-filled landscape of rare vegetation and dramatic vistas. As you exit the conservatory you'll notice a grove of soaring, surreal structures, known as the Supertrees. These vertical gardens span 25 to 50 metres in height, with two of the towering structures connected by the dramatic arch of the OCBC Skyway. When dusk falls, the grove lights up with the Garden Rhapsody, a spectacle of light and sound.
DAY 3: CAIRO
Spend your morning soaking up last minute Singaporean experiences before heading to the airport for your flight to Egypt's sprawling capital, Cairo.
DAY 4: CAIRO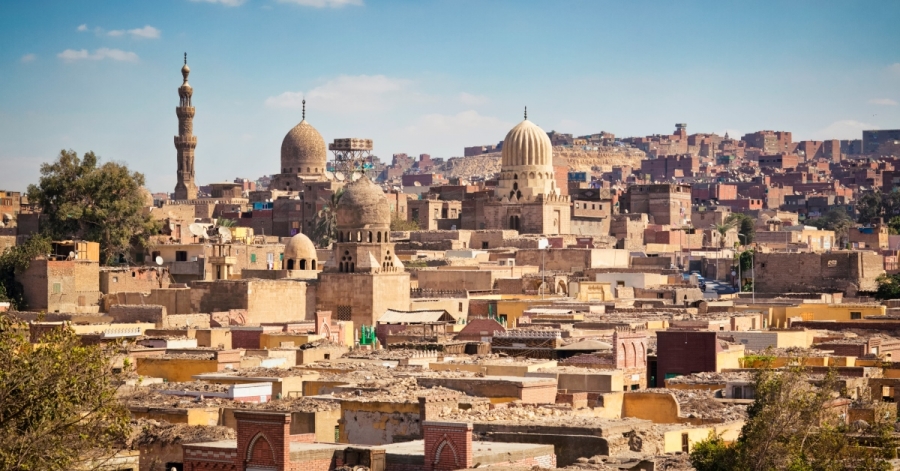 Cairo is Egypt at its most magnificent. From above, the distorted roar of the muezzins' call to prayer echoes out from duelling minarets. Below, car horns bellow tuneless symphonies amid avenues of faded 19th-century grandeur while donkey carts rattle down dusty lanes lined with colossal monuments.
Arriving into Cairo in the early morning, make your way into the city centre to check-in to your Gold standard accommodation. The rest of the day is yours to explore. Your Lonely Planet guide is invaluable here; refer to it for activity suggestions, dining recommendations and travel tips.
DAY 5: ALEXANDRIA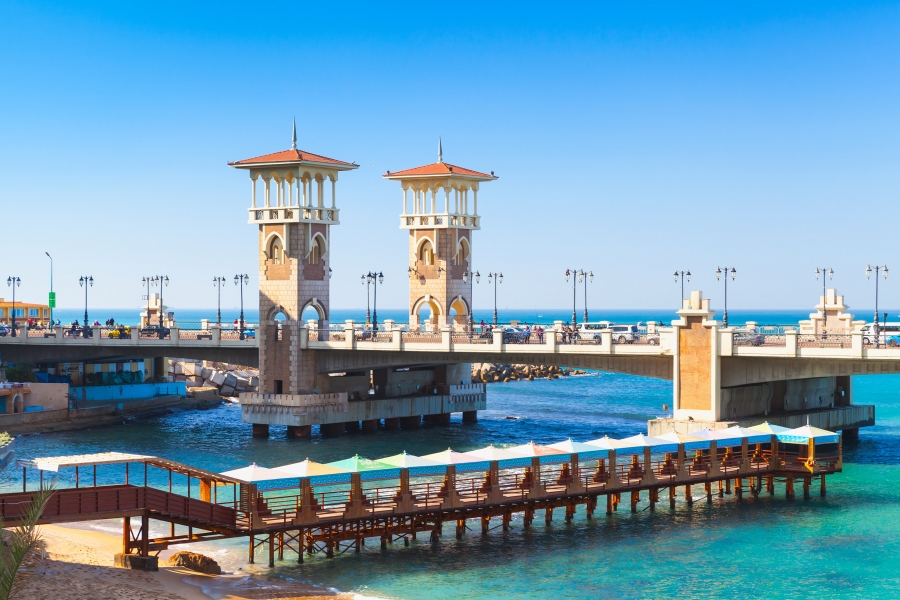 Today you'll embark on an exciting guided day tour to Alexandria. Journeying along the coast of the Mediterranean Sea, discover all its historic sites, special secret spots, sandy beaches and beautiful scenery. The history of Alexandria dates back to the city's founding, by Alexander the Great, in 331 BC. Alexandria was the setting for the stormy love story between Julius Caesar, Cleopatra, and Marc Antony as well as a cosmopolitan gathering spot for intellectuals in the early twentieth century. With private transfers and visits to Alexandria's most famous attractions, your day will be unforgettable.
DAY 6: CAIRO (TOUR DAY 1)
Today you have some time to further explore the city of Cairo at your own pace before commencing your Egyptian discovery tour. A private car will transfer you to your new Cairo accommodation where your Egyptologist tour guide, who will accompany you for the duration of the tour, will brief you about the tour and the incredible experiences you will have over the following eight days.
DAY 7: GIZA PYRAMIDS - SPHINX – SAKKARA (TOUR DAY 2)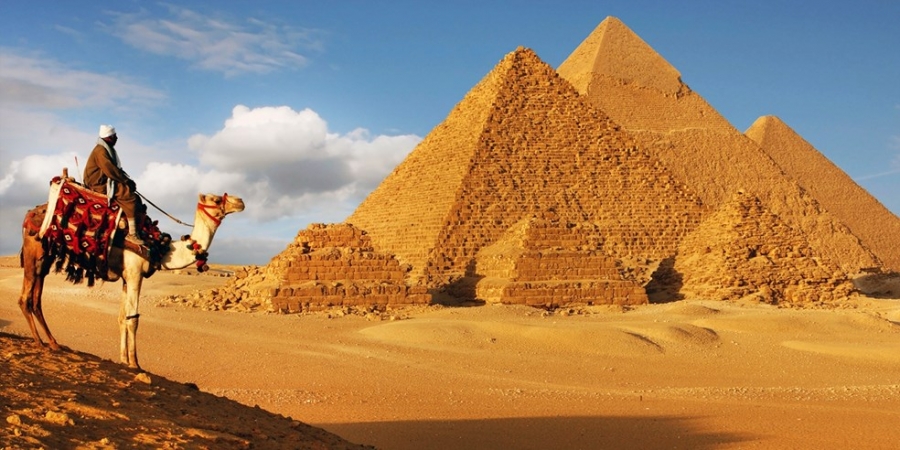 This morning you will experience the icons of ancient Egypt! Your Egyptologist guide will accompany you to the Giza pyramid complex, where you can see the Great Pyramid of Giza, the Pyramid of Khafre, the Pyramid of Menkaure, and the Great Sphinx. You'll then visit Sakkara to see the unique step pyramid of Zoser (also known as Djoser), the first ever pyramid, constructed of six tombs built on top of each other.
DAY 8: ASWAN - PHILAE TEMPLE - NILE CRUISE (TOUR DAY 3)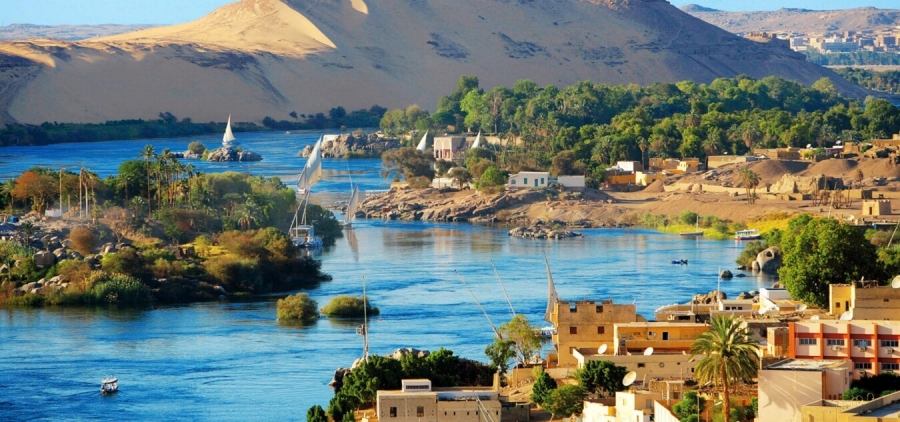 Early this morning you will be transferred to the airport for a short internal flight down to Aswan. Upon arrival, you will be transferred to your 5-star Nile cruise ship. After some time to freshen up you'll begin your Nile quest by visiting the High Dam of Aswan, where your guide will explain to you how the construction of the dam and subsequent creation of Lake Nasser required the relocation of the Nubian people and several important historical monuments, including Abu Simbel, which you have the opportunity to visit tomorrow.
You'll then take a short boat ride to Agilkia Island to explore the Temple of Isis at Philae. Built during the Ptolemaic Kingdom (305 BC to 30 BC), the temple is dedicated to Isis, one of the oldest goddesses of ancient Egypt and worshipped as the paragon of motherly virtues. It is believed that the last Egyptian hieroglyph was written on the island of Philae in the late fourth century.
DAY 9: KOM-OMBO - NILE CRUISE (TOUR DAY 4)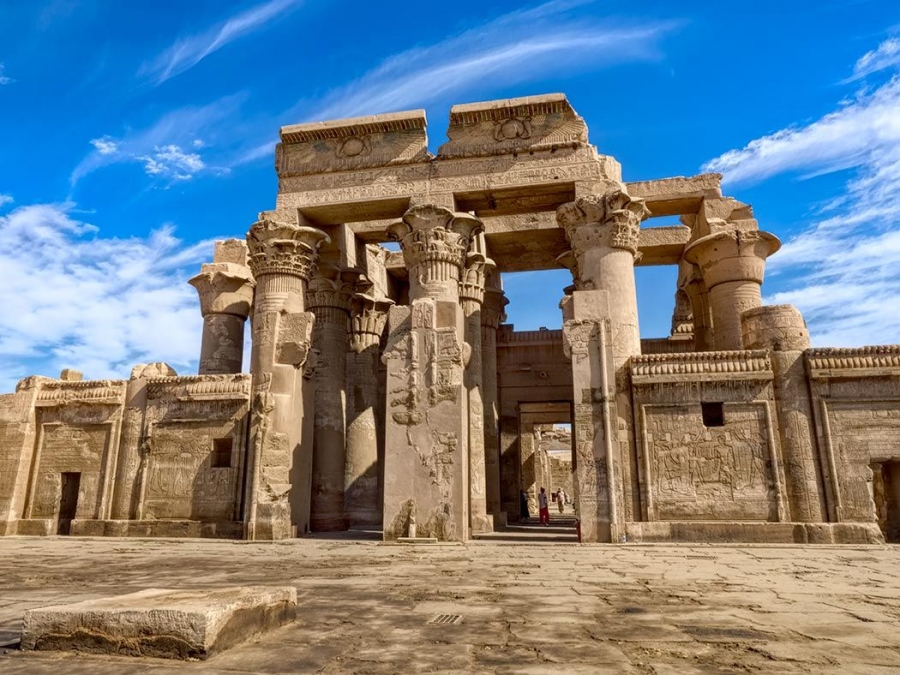 This morning you will have the opportunity to join an optional excursion to the temples of Abu Simbel, two massive temples in southern Egypt. Part of a UNESCO World Heritage Site known as the "Nubian Monuments", these iconic temples were carved out of the mountainside in the 13th century BC, during the reign of Pharaoh Ramesses II.
The tour will then continue with a visit to the Temple of Kom-Ombo, a unique 'double' temple dedicated to both the crocodile god Sobek, and the falcon god Haroeris (Horus). After some time to explore the temple, you'll continue on to Luxor, where you'll spend the night on board the 5-star cruise ship.
DAY 10: LUXOR - KARNAK TEMPLE - NILE CRUISE (TOUR DAY 5)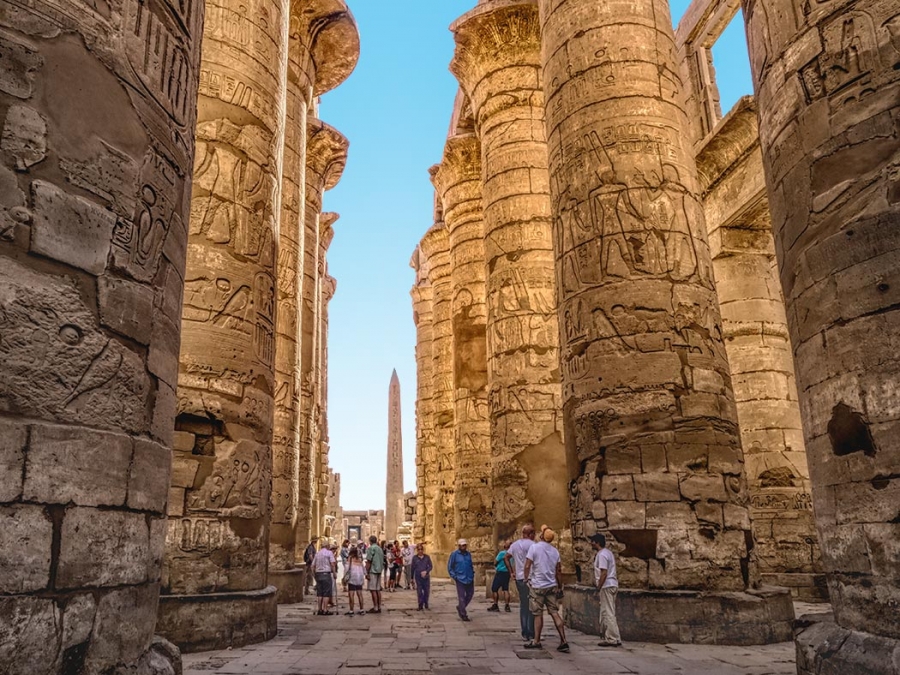 After breakfast, you will arrive in Luxor and embark on a tour of the East Bank of Luxor. Experience the incredible Karnak temple complex, part of the ancient city of Thebes. Dedicated to the powerful ram-headed god Amun, it offers a vast mix of temples, chapels, statues and obelisks. You'll then explore Luxor temple, a place of worship that is dedicated to three gods: Amun, his wife Mut and his son Khons. Together these temples and gods are key players in the great Opet Festival which was held each year during the flood season.
DAY 11: VALLEY OF THE KINGS - HATSHEPSUT – HURGHADA (TOUR DAY 6)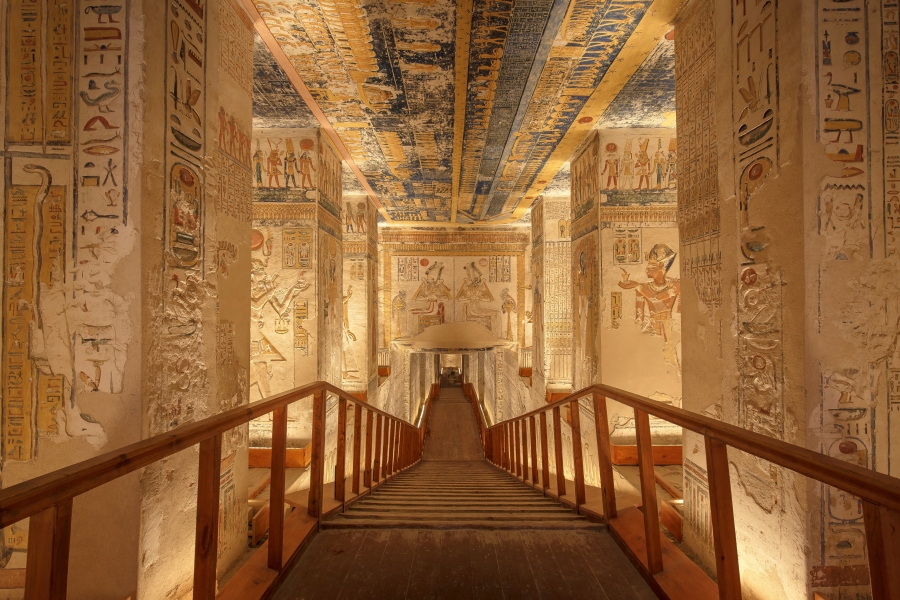 Today you'll start your tour of the west bank with a visit to the World famous Valley of the Kings, where you can enter some of the incredible tombs of the New Kingdom Pharaohs, such as King Tutankhamen. You'll then get to experience the Temple of Hatshepsut (Deir El Bahary), the mortuary temple of the only Pharaoh Queen that ruled Egypt.
The day will finish off with a visit to the great Colossi of Memnon, the last remains of Amenophis III's temple. Then, take an air-conditioned private bus to Hurghada on the Red Sea coast, where you'll be staying in an all-inclusive resort.
DAY 12: HURGHADA (TOUR DAY 7)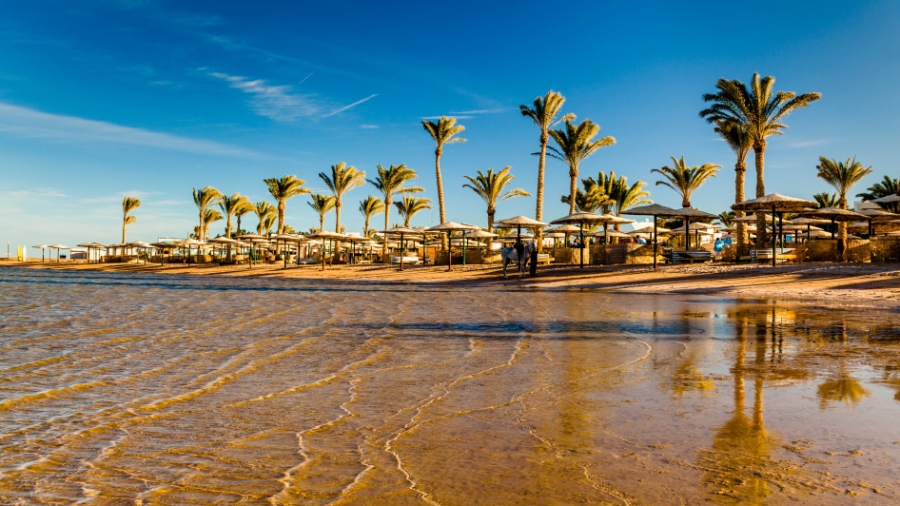 This is a free day for you to enjoy however you wish. The resort in Hurghada offers a large swimming pool complex, long sandy beaches and all-inclusive food and drink; total relaxation awaits! Alternatively, you can choose to take part in any number of water sport activities, including full-day snorkelling and scuba diving excursions. The seas around Hurghada offer some of the best coral reef dive spots in the world, giving the opportunity to see many colourful fish species, including the Red Sea Clownfish, Emperor Angelfish, Picasso Trigger Fish and Moray Eels.
DAY 13: CAIRO (TOUR DAY 8)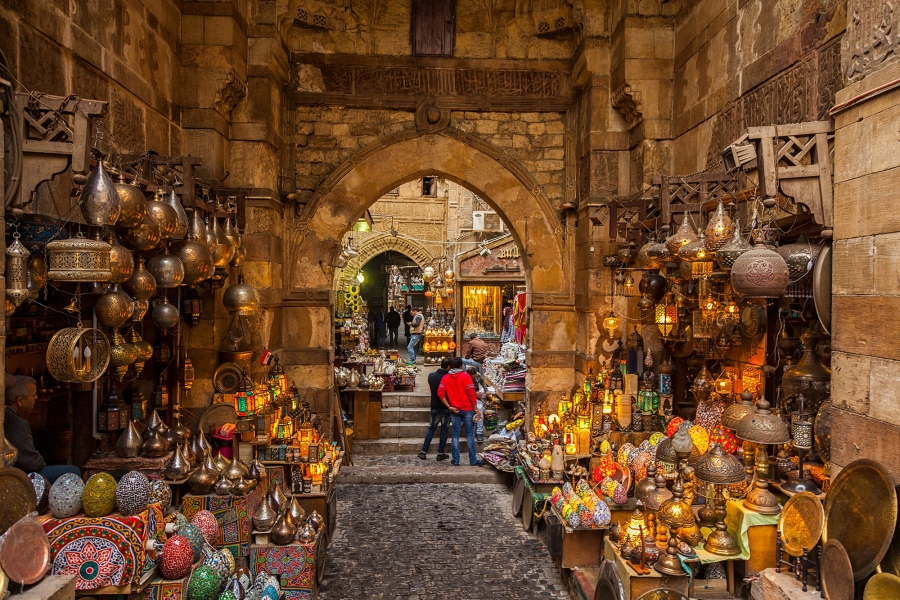 Today you'll take an air-conditioned private mini bus back to Cairo. After some time to freshen up at your hotel, you'll visit the Egyptian museum to learn more about the country's incredible ancient history, followed by the old city of Cairo where you can explore Khan El Khalili, a bazaar crammed with souvenir shops, cafés and shisha bars.
DAY 14: CAIRO – SINGAPORE (TOUR DAY 9)
Your tour ends after breakfast at your hotel in Cairo. Say goodbye to your newfound friends before being transferred to the airport for your flight to Singapore.
DAY 15: SINGAPORE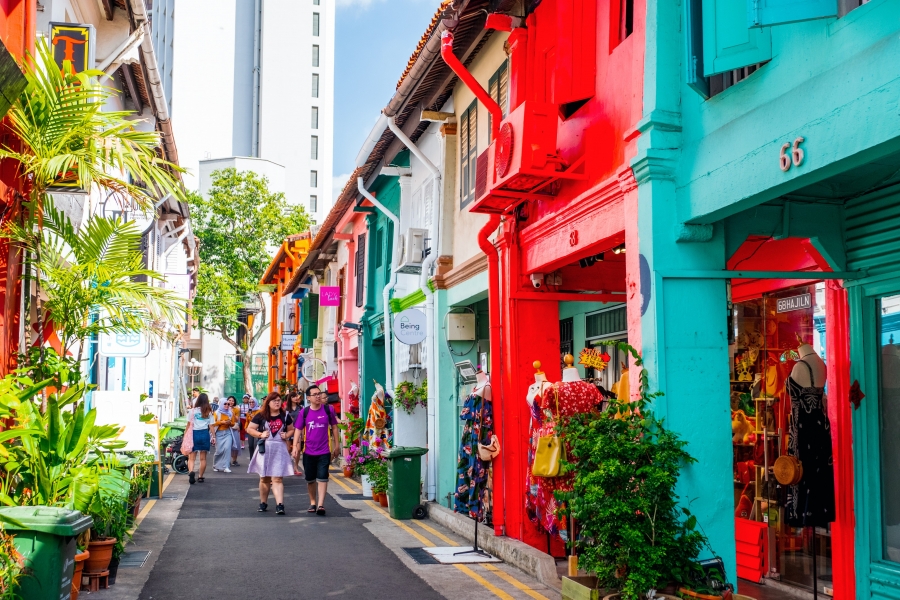 Arriving into Singapore in the morning, check-in to your Gold standard accommodation. The rest of the day is yours to enjoy at leisure. Refer to your Lonely Planet guide for dining recommendations.
DAY 16: RETURN HOME
Spend your morning soaking up last-minute experiences before heading to the airport for your return flight home.