Your Itinerary
Whether you love art, history, natural wonders, fine cuisine, or all of the above, this Mediterranean journey lets you experience something amazing at every stop. Starting in the bustling port city of Genoa, embark on a 15-day luxurious cruise, taking you to all the top destinations in Mediterranean Europe. Your first stop: Naples, the city of volcanic drama, where you will be able to witness Mount Vesuvius. Explore the UNESCO World Heritage site Valletta, wander the streets of Barcelona and bask in the architectural glory of Santorini. Relive history as you journey through Katakolon and Piraeus, visiting ancient Greek monuments such as Olympia and the Acropolis of Athens. Finish your already perfect holiday with 2 full days in Venice.
"We travel, some of us forever, to seek other states, other lives, other souls." - Anais Nin
DAY 1: GENOA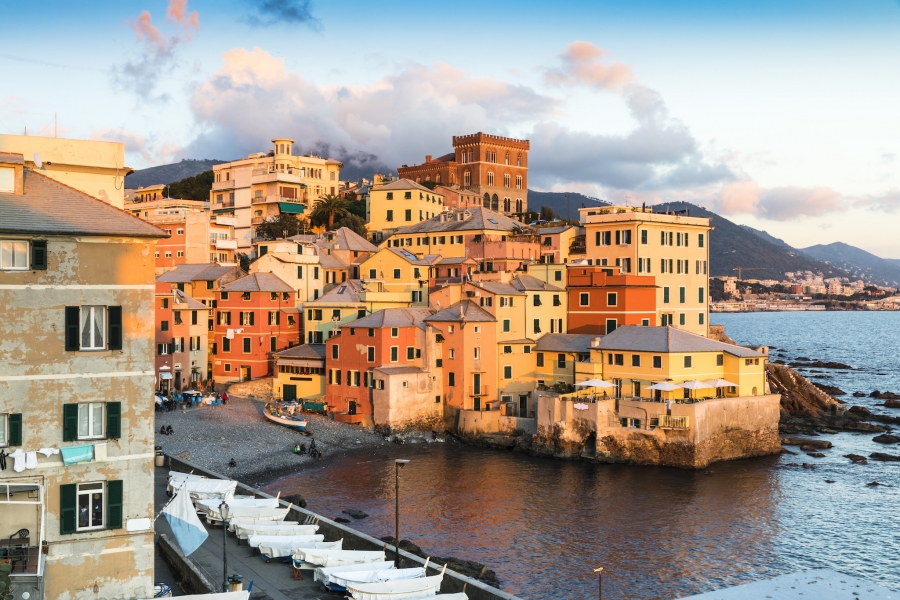 Say Buongiorno! (good morning!) to Italy today with a morning flight into beautiful Genoa, gateway to the Italian Rivier. Genoa's port area now hosts museums and dining options and the old town is well worth a visit. After checking into your accommodation, spend the rest of your day exploring all this charming city has to offer…
DAY 2: GENOA & NAPLES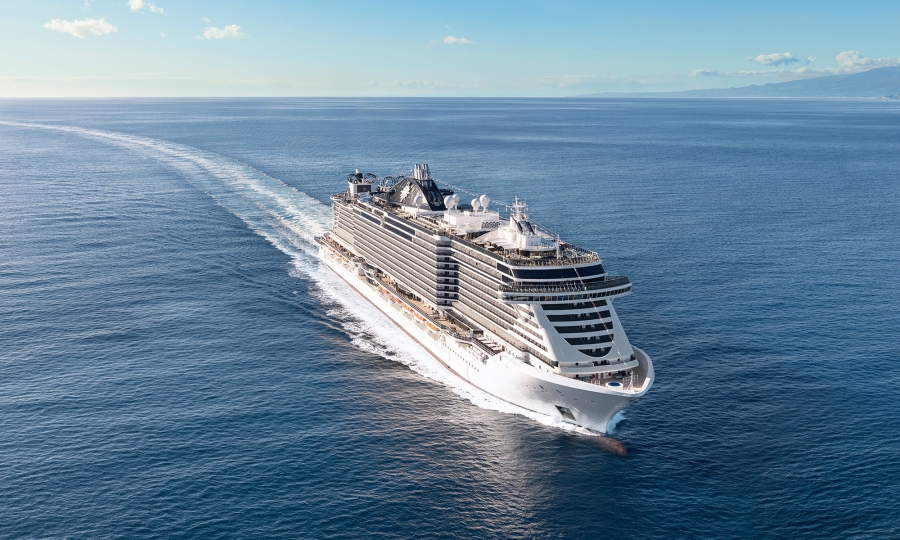 Enjoy your morning in Genoa before embarking on your 15-day Mediterranean cruise aboard the luxurious MSC Grandiosa. First stop, Naples!
DAY 3: NAPLES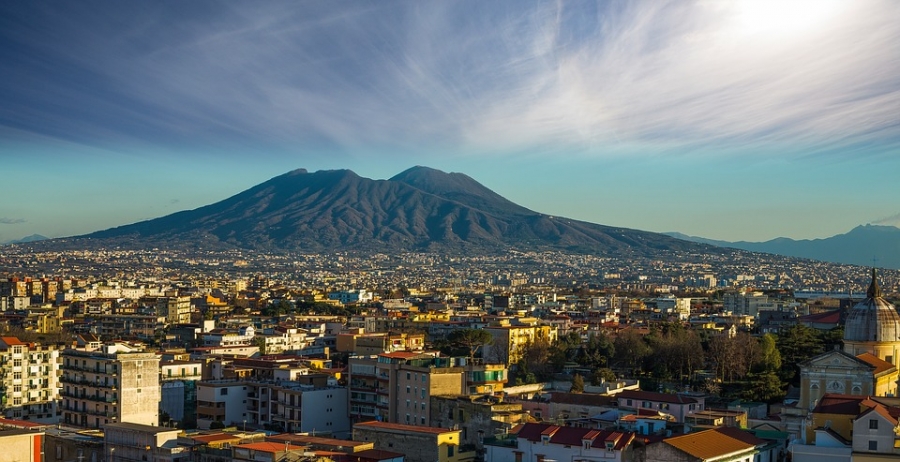 Naples is gritty yet charrming in its own way, a place of soul-stirring art and panoramas, spontaneous conversations and unexpected, inimitable elegance. Welcome to Italy's most unlikely masterpiece. Disembark the cruise ship in the early afternoon and enjoy the rest of the day exploring this historic city. Make sure you sample the world's best pizza. Return to the ship in the evening and begin the journey to Messina.
DAY 4: MESSINA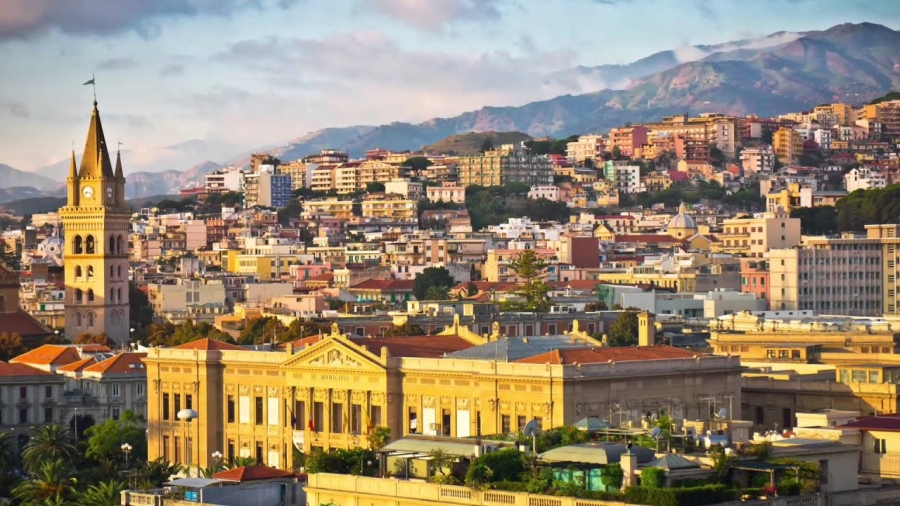 You'll arrive in Messina in the early morning so the entire day is yours to enjoy at leisure. With wide boulevards and lower-rise, turn-of-the-century buildings, Messina exudes a sense of space and calm missing from the other major Sicilian cities. Tourist attractions like Messina Bell Tower, Piazza del Duomo, Messina Regional Museum, Camposanto and many more provide you with an insight into the city's rich culture and history. Make your way back to the cruise ship in the evening and continue along to Valletta, the capital city of Malta.
DAY 5: VALLETTA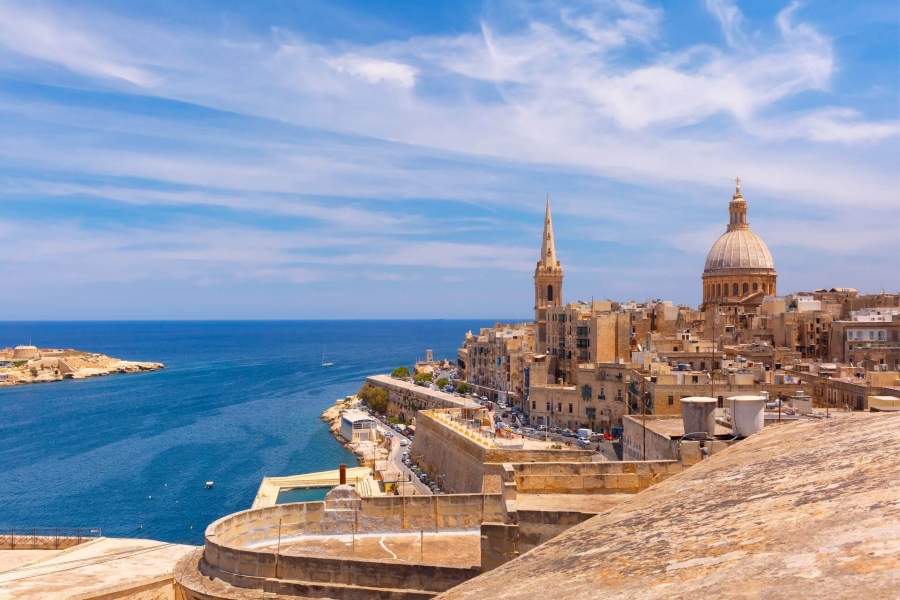 Valletta is Malta's lilliputian capital, built by the Knights of St John on a peninsula that's only 1km by 600m. Its founder decreed that it should be "a city built by gentlemen for gentlemen", and it retains its 16th-century elegance. Named a World Heritage site in 1980, Unesco described Valletta as "one of the most concentrated historic areas in the world". Return to the cruise ship in the evening. Your next destination is Barcelona!
DAY 6: AT SEA
Today will be spent at the sea. Relax, take in the fresh breeze of the sea and spend your time enjoying onboard entertainment with new-found friends.
DAY 7: BARCELONA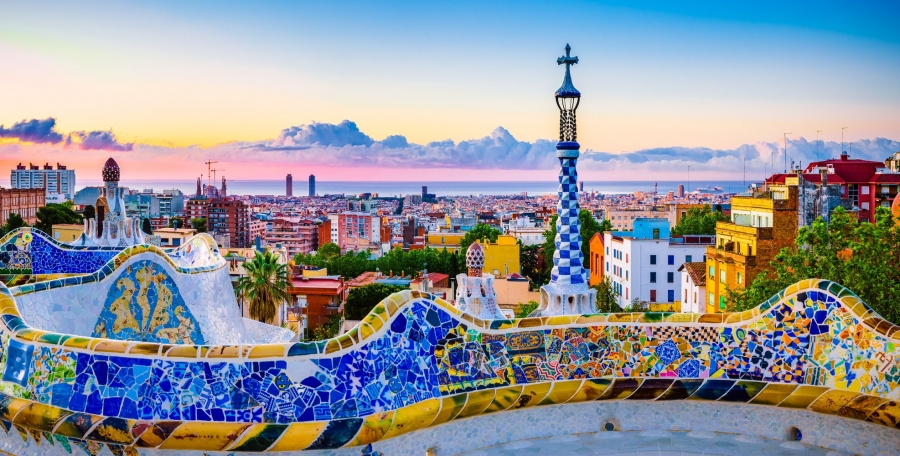 Barcelona is an enchanting seaside city with boundless culture, fabled architecture and a world-class drinking and dining scene. With beautiful places like Sagrada Família, Casa Batlló, Casa Milà, and mesmerizing beaches, the city is truly a visual treat.
Arriving in Barcelona in the morning, you have the whole day to spend indulging in rich Spanish culture. The cruise will depart on the same day at 6.00pm and will head towards Marseilles, France.
DAY 8: MARSEILLE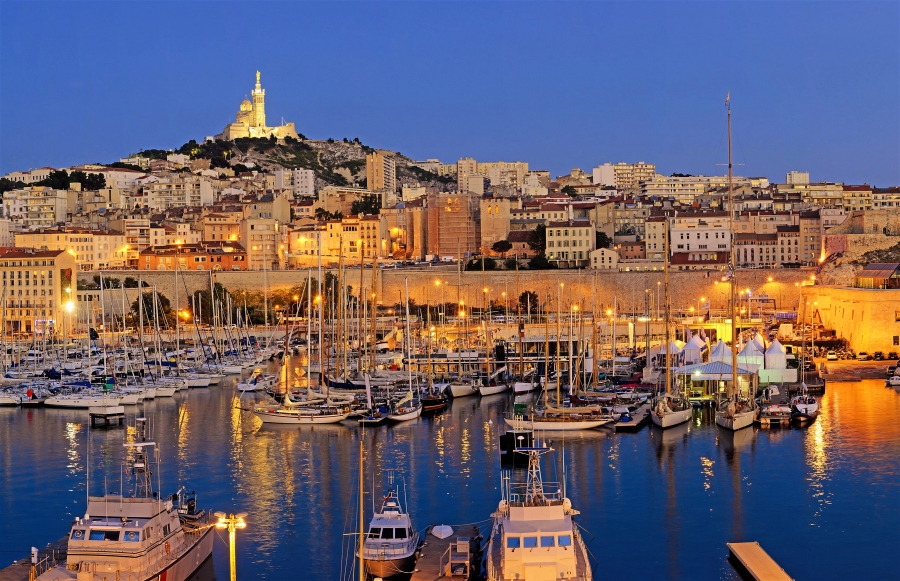 Bonjour Marseille! Today you have the opportunity to immerse yourself in French history and culture with a full day to explore the port city of Marseille. Founded more than 2,500 years ago, this black sheep of the Provencal coastline has blossomed in cultural confidence since its 2013 stint as the European Capital of Culture. During your visit, it is highly recommended that you visit the Vieux Port, Notre Dame de la Garde, MuCEM and Le Panier neighbourhood. After a day of exploring, return to the ship to begin the journey back to Genoa.
DAY 9: GENOA
Today your cruise will dock back in Genoa, Italy. After departing the ship, you will be transferred to Venice to begin the second leg of your Mediterranean cruise. Your next destination: Brindisi, Italy.
DAY 10: BRINDISI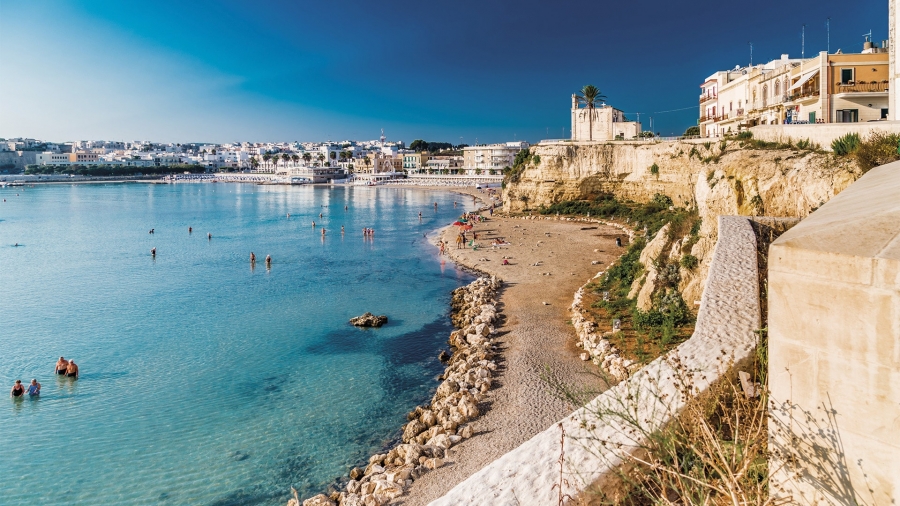 Your cruise ship will reach Brindisi in the early afternoon. Depart the ship and discover this gorgeous harbour city, taking in its gorgeous views, historic structures and religious monuments. Being a commercial port city, Brindisi has absorbed a lot of foreign culture which you can see reflected throughout the city. In the evening, after enjoying a delicious dinner seaside, return to the cruise ship and start for Katakolon, Greece.
DAY 11: KATAKOLON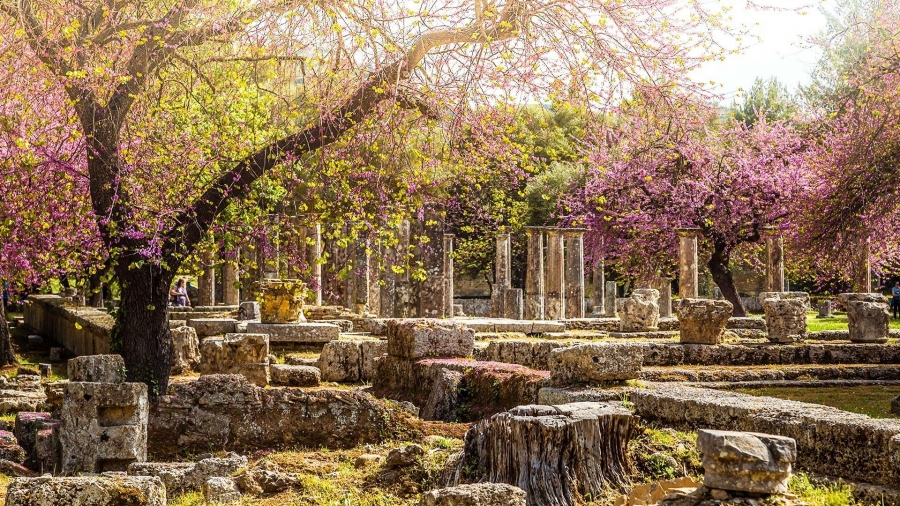 Katakolon is a quiet seaside Greek village in western Ilia, Pyrgos municipality. It is the gateway port to Olympia, where the ancient Greeks flocked every four years for more than a millennium to celebrate the sacred games in honour of the god Zeus. Departing the cruise ship in late morning, spend your day visiting its charming local galleries and shops. You also have the opportunity to journey to Olympia itself. Re-board the cruise ship in the evening.
DAY 12: SANTORINI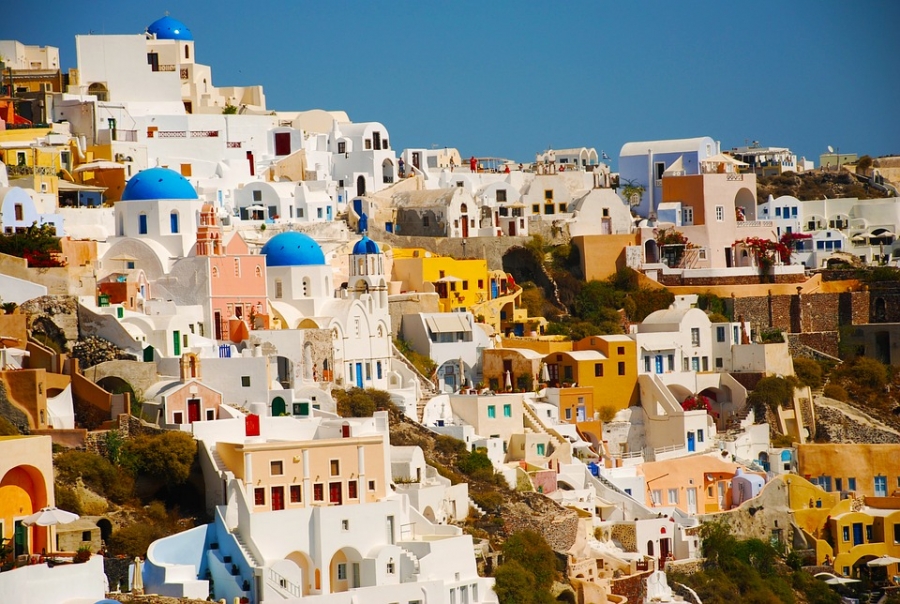 Today is yours to explore gorgeous Santorini at your own leisure. Spend your time wondering its streets, taking in the famous colourful cliff-side homes, visiting the many historical sites, and exploring the vineyards. Don't miss watching the sun set over the Mediterranean Sea before returning to the cruise ship after a day well spent. Your next destination is Piraeus, Athens.
DAY 13: PIRAEUS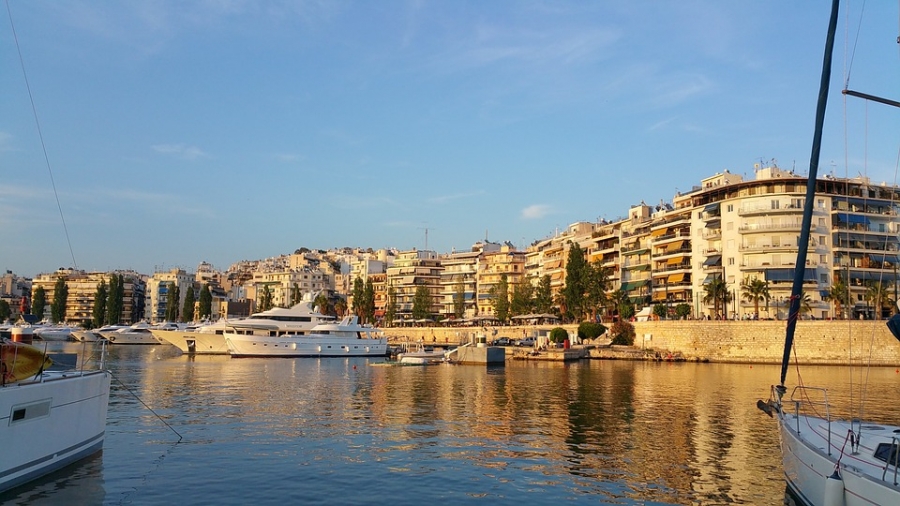 Ten kilometres southwest of central Athens, Piraeus is dazzling in its scale; its seemingly endless quays filled with ferries, ships and hydrofoils. Docking in the morning, the day is yours to immerse yourself in ancient Greek history dating back more than 1,000 years. Travel into Athens to spend some discovering Greece's famous capital city. Return to the cruise ship in the evening.
DAY 14: CORFU
Situated in the Ionian Sea on the northwest coast of Greece, Corfu is one of the most historic and beautiful islands in Greece. Unmatched in natural beauty with dozens of sightseeing opportunities and beautiful beaches, your experience in Corfu will be unforgettable. Arriving in the early afternoon, spend your time in Corfu exploring the island and uncovering its 3,000-year-old history. Head back to the ship after dinner and begin the journey to your next destination, Kotor, Montenegro.
DAY 15: KOTOR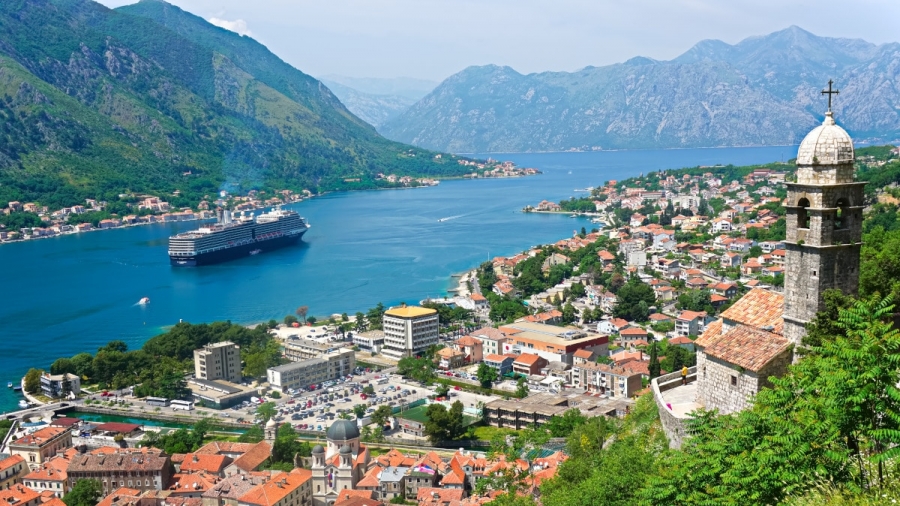 Wedged between brooding mountains and a moody corner of the bay, achingly atmospheric Kotor is perfectly at one with its setting. Hemmed in by staunch walls snaking improbably up the surrounding slopes, the town is a medieval maze of museums, churches, cafe-strewn squares, and Venetian palaces and pillories. Departing in the early afternoon, spend your time in Kotor taking in the ambience, romance and living history of this old town.
DAY 16: VENICE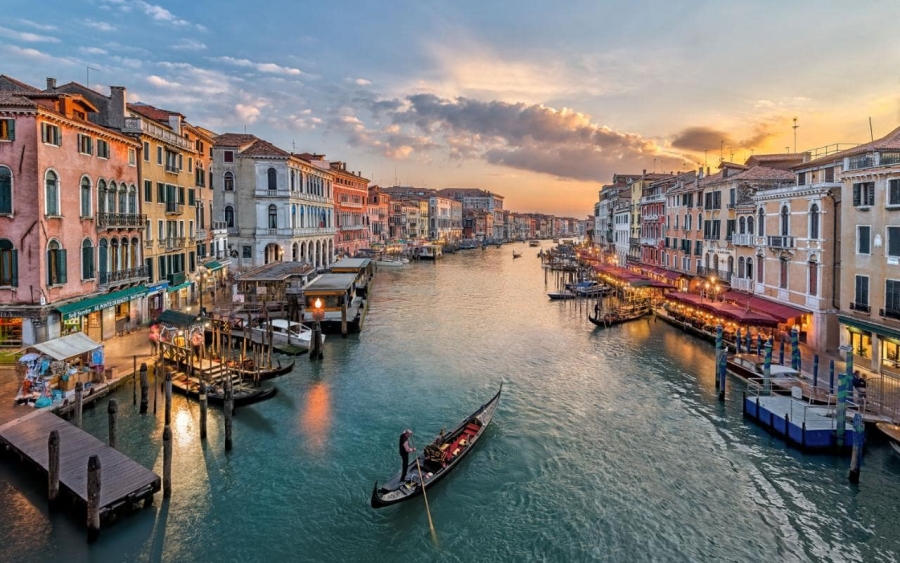 Ciao Venezia! In the early morning, your ship will dock in Venice, the last destination of your Mediterranean cruise. Say goodbye to your newfound friends before journeying along the city's ancient canals to your Venice accommodation.
After checking in, spend the rest of your day exploring all this gorgeous city has to offer. Your Lonely Planet guide will be invaluable here, giving you insider tips and restaurant suggestions.
DAY 17: VENICE, MURANO & BURANO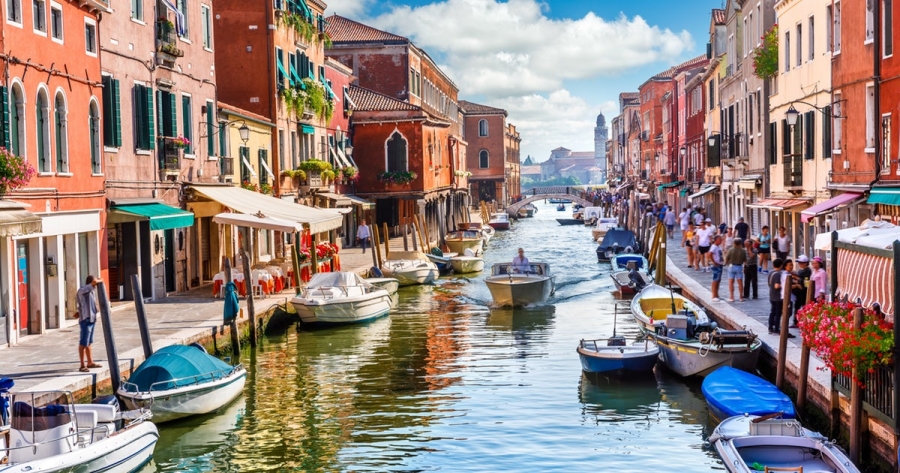 You have the entire day today to explore Venice and discover the pleasures of la dolce vita (the beautiful life) that only locals know. Experience the gondoliers' call "Ooooeeeee!", a morning spritz in a sunny campo (square), lunch in a lively bacaro (bar) and a fuschia-pink sunset that has sent centuries of artists mad.
After a delicious Venetian breakfast, head to St Mark's Square where you will embark on a tour to the nearby islands of Murano and Burano. An expert guide will join you on your discovery of the famous landmarks, exquisite crafts, and relaxed way of life to be found there.
Your journey begins with a boat ride to the cluster of small islands that make up Murano. Here, you will pay a visit to the ancient church of Santa Maria e Donato, home to a grand 12th-century Byzantine mosaic, and then walk to the nearby workshop to see the island's venerable glass-blowing techniques in action.
After some free time to visit the shops that fill the island's markets, your boat will carry you over to the peaceful community of Burano Island. Take a stroll along the streets lined with vividly coloured houses and get lost in this little gem. The tour ends with a return boat ride to Venice, where you can relax with a glass of prosecco wine before you set out on your own.
To finish off your perfect day, we recommend taking a relaxing evening cruise down the aptly named Grand Canal.
DAY 18: RETURN TO AUSTRALIA
Spend your morning soaking up last-minute experiences before heading to the airport for your return flight home.