Your Itinerary
Cairns is great for nightlife, dining out and shopping. It offers plenty to do even if you are on a tight budget. Port Douglas contrasts well with its relaxed laid back holiday atmosphere where you are surrounded by nature and the small village atmosphere. In between are excellent beaches each with its own character. Plus the Atherton Tablelands is close to Cairns and a must-do destination. The Daintree Rainforest is also within reach and also a must-do destination.
This itinerary is simply a suggested way of getting the most from your northern escape. Plenty of alternatives exist and you will have Lonely Planet guide to assist in deciding on what to do each day.
"We live in a wonderful world that is full of beauty, charm and adventure. There is no end to the adventures we can have if only we seek them with our eyes open." - Jawaharial Nehru
DAY 1: ARRIVE IN CAIRNS
You'll arrive at Cairns airport and catch an Uber or taxi to your central Cairns accommodation. Depending on what time you arrive you can enjoy the hotel/resort facilities or go for a walk in town and along the Esplanade to the Cairns Lagoon area and find a good place for lunch or dinner.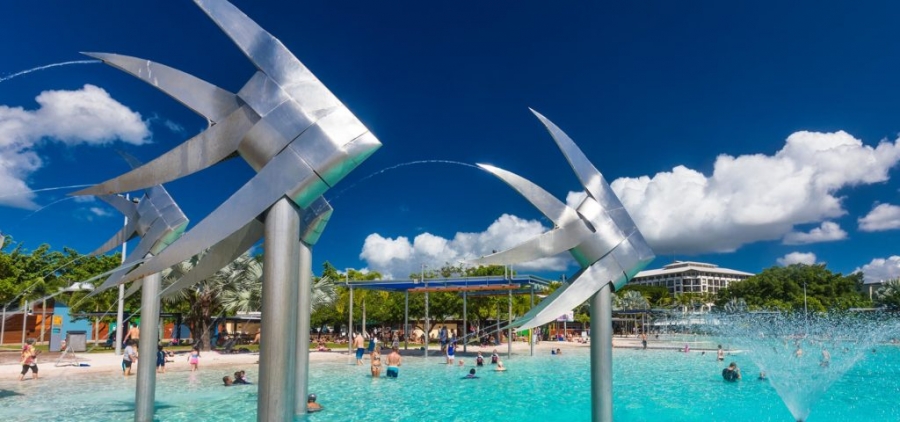 DAY 2 - 3: CAIRNS
Like all days, your time is yours to spend as you wish. There is plenty to see and do close to your central accommodation and you can have us arrange extra car hire days if you would like to venture further out.
If you like natural attractions, the Cairns Botanical Gardens is a great place to visit and only a few kilometers out of the city. Here you can stroll around the 38 hectares of native Australian gardens which are maintained to lush standards. Many of the plants here cannot be seen elsewhere else in the world. Admission to the Cairns Botanical Gardens is free.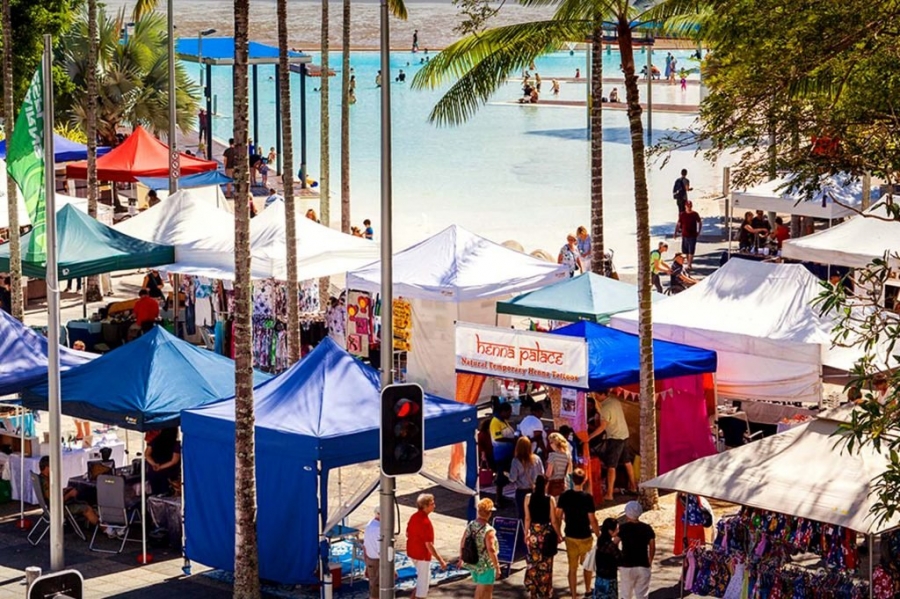 Each night as the sun sets, Cairns Night Markets come alive. Featuring over seventy retail outlets and home to a myriad of food options, Cairns Night Markets are the perfect place to grab dinner and hunt for a bargain. The hustle and bustle of the market in the open air setting makes for an electrifying shopping experience.
(See your Lonely Planet Guide for other recommendations.)
DAY 4: CAIRNS - PORT DOUGLAS
This morning you'll pick up your hire car and head north to Port Douglas. Along the way you will be spoilt for choice of places to drop in and visit. There are half-a-dozen lovely tropical beaches to see but Palm Cove is probably the most popular.
Palm Cove is a unique and relaxing village where centuries old "paperbark" Melaleuca trees line the casual esplanade. Its relaxed and sophisticated atmosphere makes Palm Cove a perfect beach-side place to spend a few hours.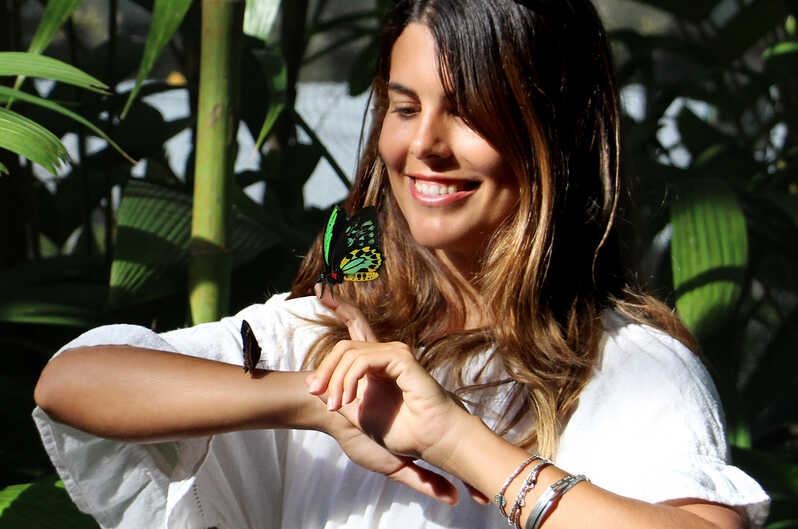 A visit to Kuranda Village is also one of the top three things to do. This quaint rainforest village in the mountains behind Cairns is home to Barron Falls and one of the prettiest railway stations in the country. Kuranda is also where you will visit the Australian Butterfly Sanctuary. This sanctuary is home to over 1500 butterflies including the local rainforest species such as the electric blue Ulysses, the majestic green and yellow Cairns Birdwing and the Monarch butterfly.
There is so much to see and do in Kuranda you may even wish to explore the village over two days or even head further into the Atherton Tablelands so you can do some of the rainforest walks and river cruises.
DAYS 5-7: PORT DOUGLAS
The tropical town of Port Douglas, roughly a one-hour drive north of Cairns, has it all: the aquamarine waters of the Great Barrier Reef, the breathtaking canopy of the Daintree Rainforest, the crystal creeks of Mossman Gorge, and the palm fringed golden sands of Four Mile Beach. It is the only place on Earth where two World Heritage-listed sites – the Great Barrier Reef and the Daintree Rainforest – meet.
You will be staying either in Macrossan Street, the main street, or very close to it. That puts you within walking distance of everything you'll want during your stay including one of the most beautiful beaches in the world - Four Mile Beach.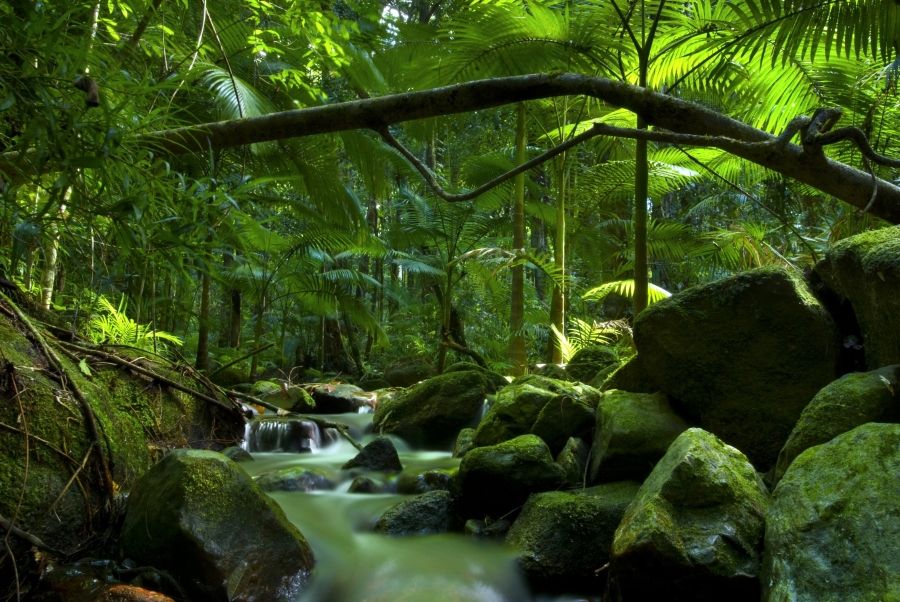 The Daintree Rainforest is an essential destination while you are here. It is the oldest, and arguably most scenic, living rainforest on Earth. Its beauty provided inspiration for the Hollywood blockbuster Avatar and it is just a 90-minute drive from Port Douglas.
The Daintree Discovery Centre is a key attraction in the Daintree and is the best way to discover the wonder and amazement of the oldest continually surviving rainforest on earth. With a range of exciting activities and built-structures that make experiencing the rainforest even more fun and interactive than usual, the Daintree Discovery Centre is a favourite for both locals and tourists alike.
Included in your package is dinner at one of the top restaurants in Port Douglas. This is a perfect way to enjoy some of the local seafood and other dining options.
DAY 8: PORT DOUGLAS - CAIRNS - HOME
Unless you have extended your stay (and why not?) then today is your last day here. We guarantee you will want to turn around and go back for more but, like all holidays, it must end sometime.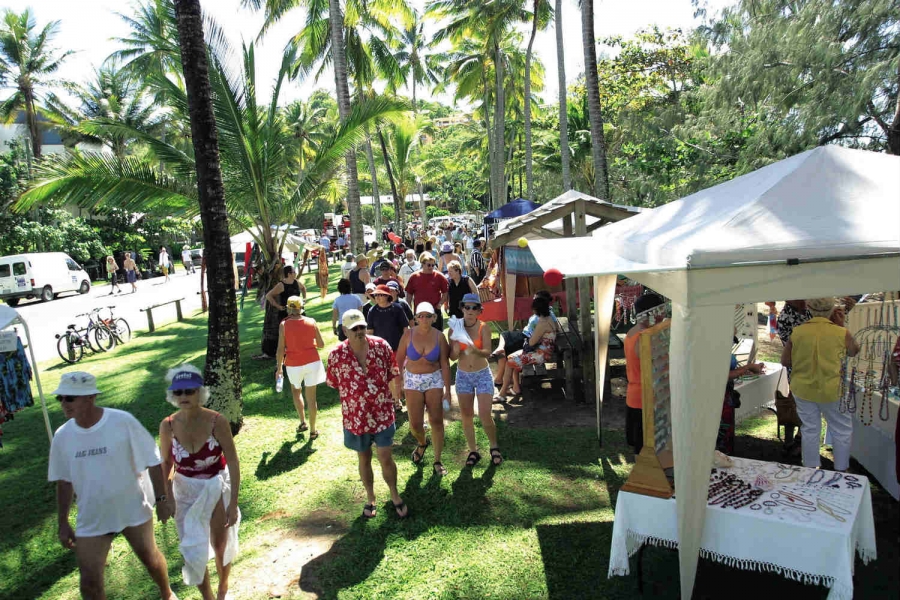 Depending on flight time (best to depart as late as possible) perhaps you would like to enjoy breakfast at your new favourite cafe or visit the beach one more time before heading back to Cairns, returning your hire car and checking-in for your return flight home.