Your Itinerary
This trip is perfect for your first visit to Vietnam, with a fully-planned tour itinerary and knowledgeable tour guides. You can relax and know you are in good hands with one of the country's best tour operators. See all the highlights including Halong Bay, Ho Chi Minh City, My Son, Cu Chi tunnel and Mekong Delta.
"Once a year, go someplace you've never been before." - Dalai Lama
DAY 1: ARRIVE HANOI ( 1 NIGHT)
After flying into Hanoi take a private transfer to the hotel in Hanoi's Old Quarter, and after checking in you have free time to explore or relax before you tour starts in the morning.
DAY 2: HALONG BAY CRUISE (1 NIGHT)
This morning enjoy a scenic journey to Halong Bay, and once you embark the cruise ship to enjoy lunch while admiring the beauty of the limestone islands. After lunch, explore the Surprising Cave – the most beautiful cave in Ha long Bay. It is one of the widest grottoes in Ha Long Bay with thousands of stalactites and stalagmites.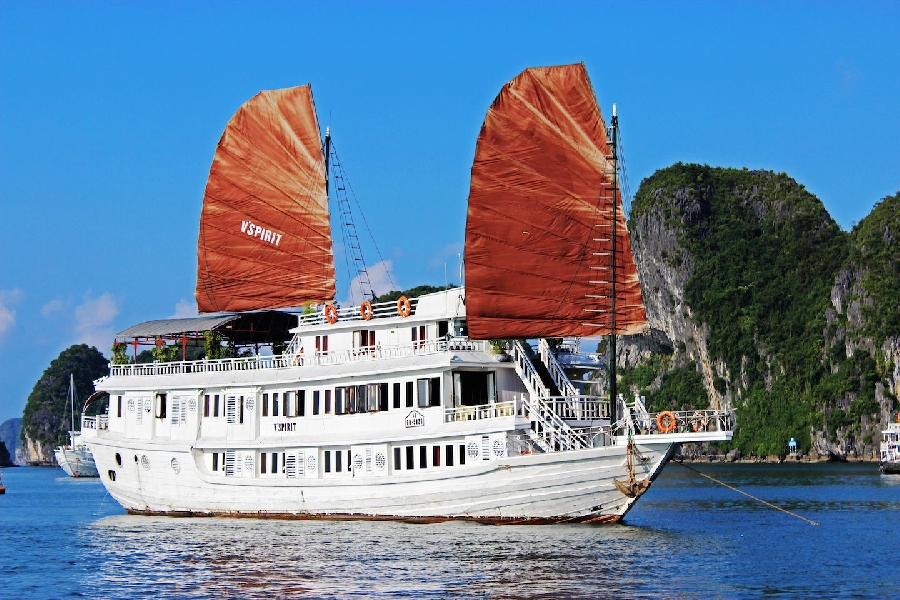 Next, you'll cruise to Titop Island and enjoy the beach or hike to the top of the island for an extraordinary view. After this the group heads back to the ship to enjoy the sunset and dinner. This is where you stay the night.
DAY 3: HANOI (1 NIGHT)
Start your day with some Tai Chi exercises or a photo hunt before breakfast. Have breakfast on board while the boat starts cruising to the Natural Preservation Zone. Do some kayaking to explore around the area or visit a floating house and learn about the daily life of the local fishermen who live there. Watch a traditional Vietnamese cooking demonstration and enjoy a delicious lunch. After lunch the cruise will be finished, so you'll back to Hanoi for the night.
DAY 4: FLIGHT TO HOI AN (3 NIGHTS)
Today, you will have free time till our driver comes to pick you up to the airport to take flight to Da Nang. Upon arrival, you will be picked up and dropped off at the hotel in Hoi An town.
DAY 5: FREE DAY
Today, you will have the whole day to explore Hoi An town on your own or spend your time on the most modern Cable Car in Southeast Asia, then take The Climbing Train to visit the top of the mountain& further, explore Le Jardin D'Amour (consists of 9 gardens), Debay Wine Cellar (old wineries) & Ling Ung Pagoda. Visit the French Village, Watch Carnival Performance Show, Join in Fantasy Park with Walking in Fairy Forest and much more on this optional tour.
Optional tour: Ba Na Hill and Golden Bridge way to paradise ($120pp.)
DAY 6: HOI AN AND MY SON
Today you will be travelling to the religious centre of My Son. This is a World Heritage Site built in the 4th century.
You will be taken on a guided tour. After My Son you'll take a boat trip down the Thu Bon with lunch, and a visit to the traditional Kim Bong Carpentry Village before returning to Hoai An for the night.
DAY 7: FLIGHT TO HO CHI MIN CITY (3 NIGHTS)
Today you are free for most of the day to explore this beautiful, ancient city before your flight to Ho Chi Minh City. Once you have checked out of the hotel you can leave your bags there to explore the city and enjoy some free time.
DAY 8: MEKONG DELTA TOUR
Today you will be heading out of Ho Chi Minh City to see the bustling area of the Mekong Delta. You will get the chance to see the rice fields the area is famous for, before visiting a real floating market.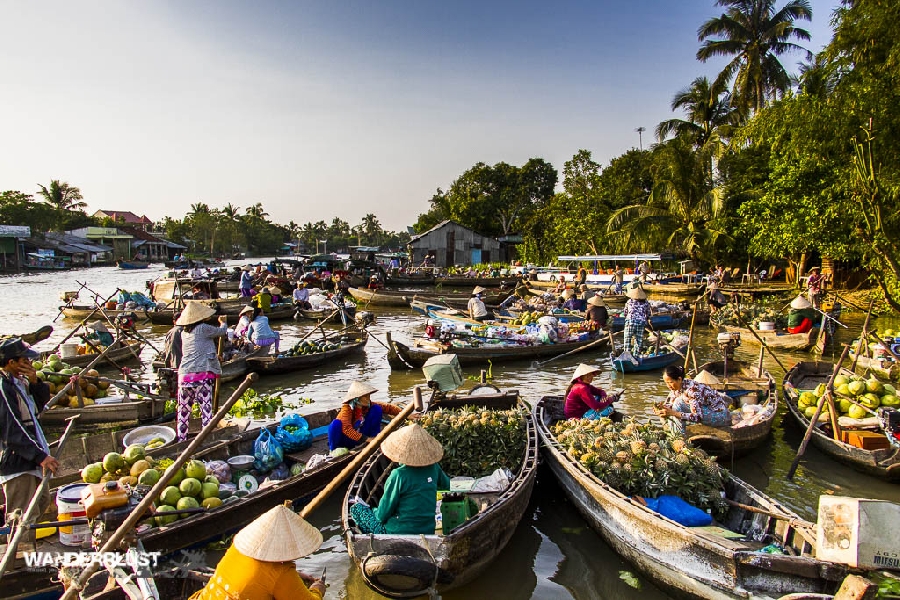 Then continue to Vinh Long and experience the charm of the area. Enjoy a fresh local lunch and local music before relaxing in a bonsai garden. After this you will be heading back to Ho Chi Minh City.
DAY 9: CU CHI TUNNEL TOUR
Today, travel to the Cu Chi Tunnels, located about 40 kilometers northwest of the city. Upon arrival, receive a warm welcome and an introduction to the history and significance of the Cu Chi Tunnels. Explore the tunnel complex, which is a vast network of underground passages used by the Viet Cong during the Vietnam War. Crawl through the narrow tunnels, marvel at the ingenious trap systems, and learn about the daily life of the soldiers who lived there.
DAY 10: RETURN TO AUSTRALIA
This day, you are free to visit Ho Chi Minh City and shopping for souvenirs until our driver transfers you to Tan Son Nhat airport for your flight back home.