The 30-second Commute
The time it takes to get from wherever you are to your desk at home. Work less hours and be more in control of your destiny. There are no retainers or hourly rates paid, it is all commission-only. That's how you make real money in sales.
If you enjoy talking about travel and you like helping people decide on product and services that best suit their needs, then this might be your best career move ever.
Member Services, No Cold-calling.
Join our member services team as an independent contractor handling renewals and travel planning for existing travel club members. It is all done by phone and there is no cold-calling involved.
You can potentially earn a great income and, with the right advice, perhaps even establish an investment portfolio for long term financial independence.
Holiday & Travel Club Memberships
Australian Escapes is the official Australian Travel club, established 2002. People join to access genuinely discounted holiday options including international travel.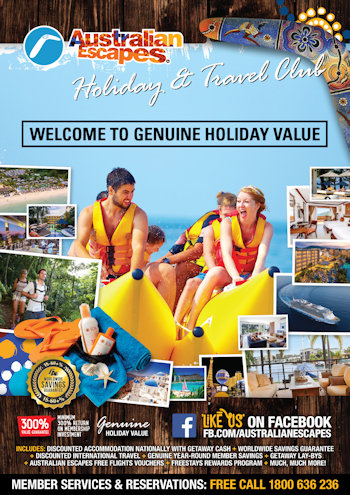 You're selling something people want and you can be confident that we deliver great value. This could be the career change you've been looking for.