Your Itinerary
Start your Great Ocean Road adventure with Australian Escapes! It's a road that hugs the ocean, twisting and turning along the coast delivering you exceptional views of the water as you drive. It's home to multiple national parks with hiking trails and beautiful natural scenery plus a range of history that can be seen through the layers of rock formations and what is known today as "The Shipwreck Coast."
No need to rush! This itinerary will allow you to really experience the Great Ocean Road as you make your way from Torquay to Warrnambool with 2 nights in each selected location allowing you enough time to relax, unwind and explore everything this amazing region has to offer.
"Man cannot discover new oceans unless he has the courage to lose sight of the shore." - Andre Gide
DAY 1: MELBOURNE TO TORQUAY
After arriving into Melbourne airport, you can collect your hire car and start your adventure with a 1h 20m drive to Torquay.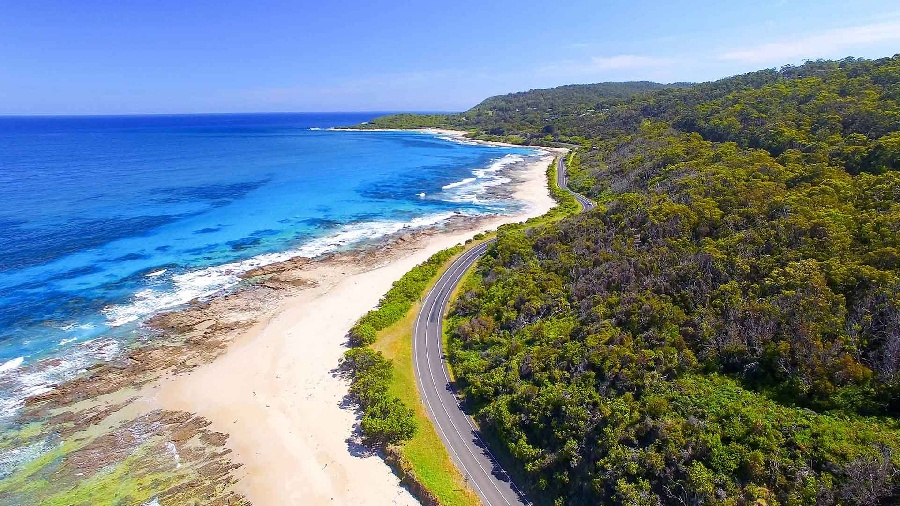 Once settled into your accommodation, you might like to visit the surf beaches such as Bells Beach and Jan Juc Beach. Alternatively, head into town to visit the Australian National Surfing Museum or consult your Lonely Planet Guide to find other local attractions and a nearby restaurant for dinner.
DAY 2: TORQUAY
You'll have a full day to explore Torquay and its stunning surrounds. It has some lovely beaches, plus a growing number of hip cafes and restaurants, and one of Victoria's more innovative breweries, the Blackmans' Brewery and restaurant located just 500 metres from the beach.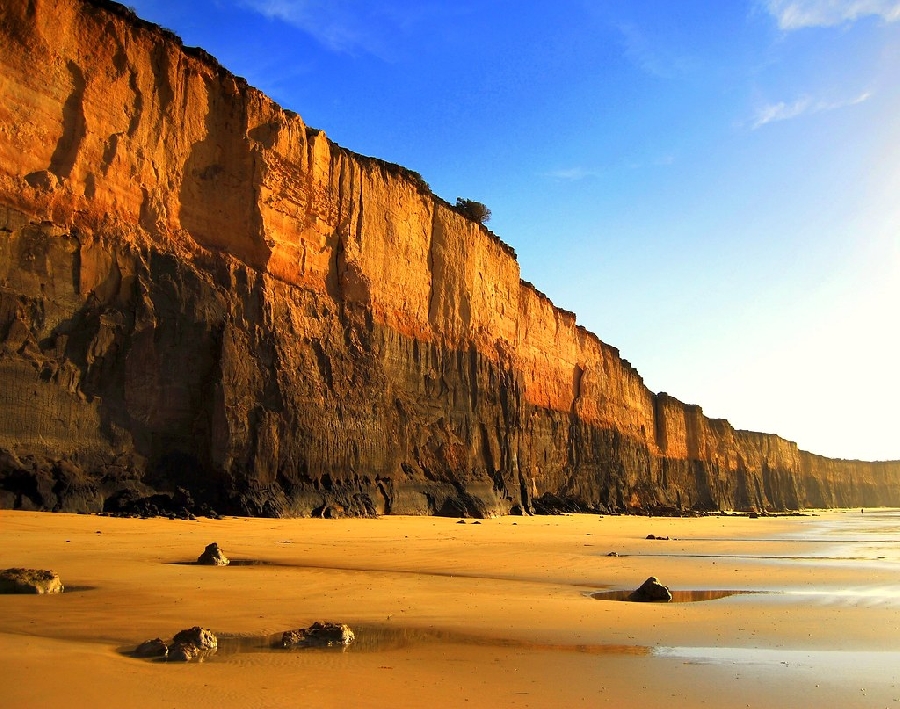 If you're an early riser then we recommend you get down to Point Danger for an exceptional sunrise over the ocean followed by a walk along the Surf Coast walking trails. There is no shortage of walks with 44kms of trails that start at Point Impossible Beach and head southwest via Point Danger Marine Sanctuary, with its limestone reef and sea slugs.
DAY 3: TORQUAY TO LORNE
Today you will make your way to Lorne, just 45 minutes west of Torquay on the Great Ocean Road. Stop off at Anglesea on your way. This quaint surf town is the perfect spot to stop for lunch and take a moment to gaze at the remarkable golden cliff faces lining the picturesque white beaches. You can also take a further stroll along the Surf Coast Walking trails.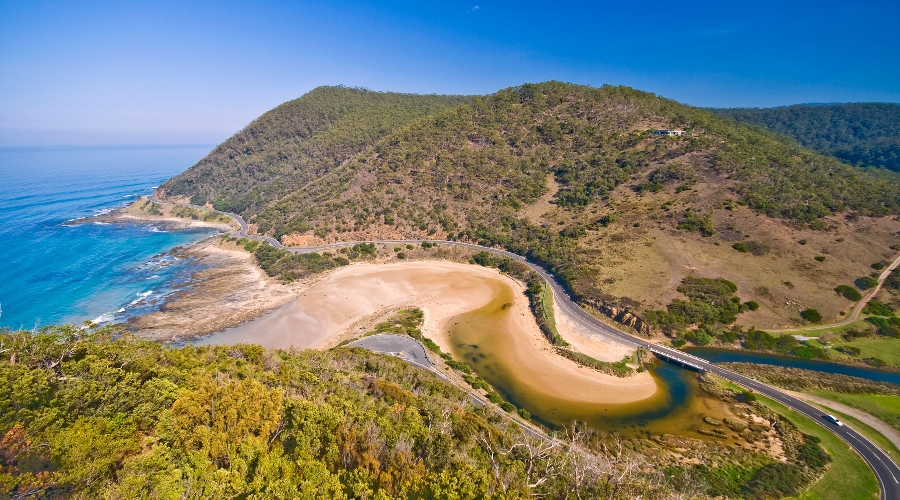 Lorne is one of the Great Ocean Road's original resort towns. While it has changed a lot over the years it retains all the charms that have lured visitors here since the 19th century. Beyond its main strip it has an incredible natural beauty: tall old gum trees line its hilly streets, and Loutit Bay gleams irresistibly. It backs onto the lovely eucalyptus forest, fern gullies and waterfalls.
Once settled in, we recommend that you head to town for dinner overlooking the Great Ocean Road and Lorne's famous surf beach. On the way stop off at Teddy's Lookout to take in a spectular sunset over Lorne.
DAY 4: LORNE
Today is yours to explore Lorne and the surrounding area. There are several local attractions that we recommend visiting including: Qdos art gallery, Gosling Creek Winery, Pennyroyal Raspberry farm, the must-see Erskine Falls and Tarndwarncoort Homestead with its art gallery and wool store.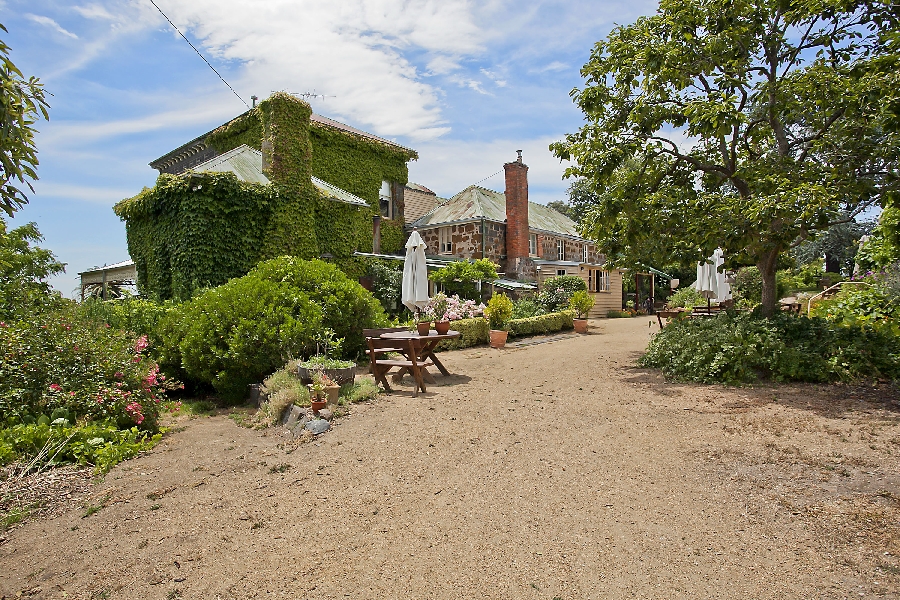 Consult your Lonely Planet Guide for more information on each of these attractions and more.
DAY 5: LORNE TO APOLLO BAY
Today you will drive from Lorne to Apollo Bay. You can choose the direct route 1h 5m and continue along the Great Ocean Road or if you feel like venturing off the beaten track, you can make your way north west to visit Beech Forest.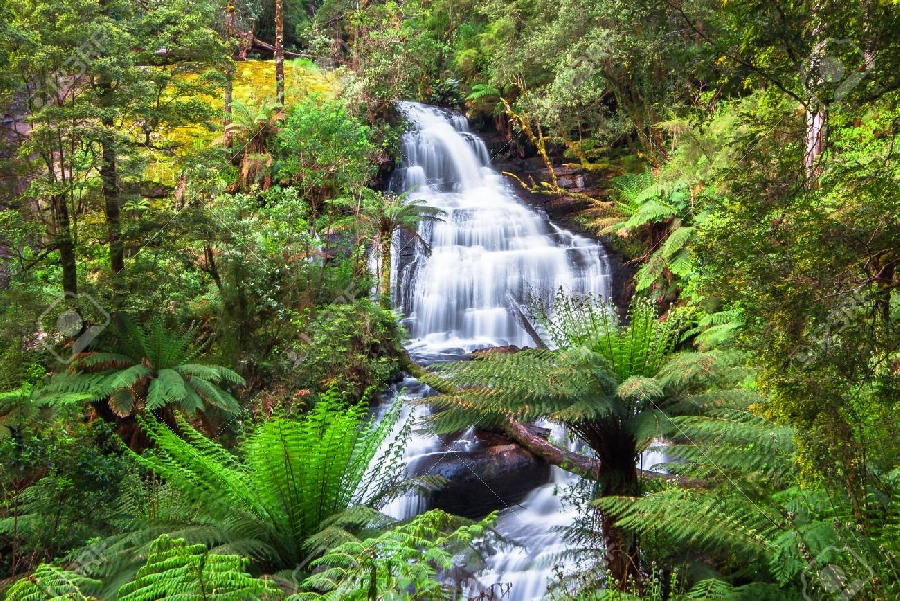 Explore the picturesque forests, farmland and abundant wildlife. While you are up that way, why not visit some of the local waterfalls. Triplet Falls & Little Aire Falls are approx. 4 km west while Beauchamp Falls & Hopetoun Falls are approx. 7km south east of Beech Forest. If you feel like even more adventure, visit Otway fly for treetop walks and or a zip line experience before continuing on to Apollo Bay.
DAY 6: APOLLO BAY
Apollo Bay is one of the larger towns along the Great Ocean Road. It has a tight-knit community of fisherfolk, artists, musicians and sea changers. Rolling hills provide a postcard backdrop to the town, while broad, white-sand beaches dominate the foreground. It's an ideal base for exploring magical Cape Otway and the adjoining national park.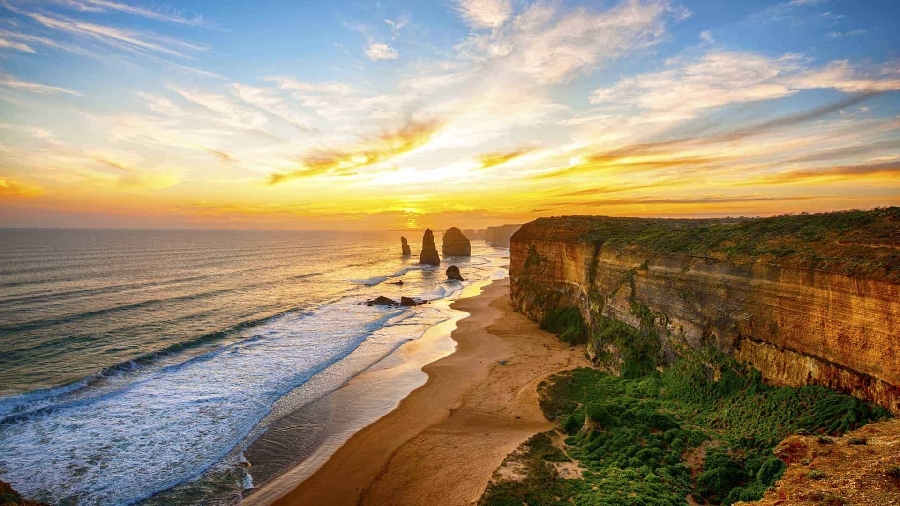 Head up to Marriners lookout for breathtaking views of the town and if you happen to be in Apollo Bay on Saturday, visit the community markets on the foreshore. There are also some lovely restaurants and several lively pubs. Consult your lonely planet guide for more information.
DAY 7: APOLLO BAY TO PORT CAMPBELL
Today you will drive to Port Campbell via the stunning Cape Otway National Park and Lightstation. The Lightstation is the oldest surviving lighthouse on mainland Australia. Stroll out to the lighthouse itself for magnificent views of the coast where you can also spot whales during winter and spring ($19 per person).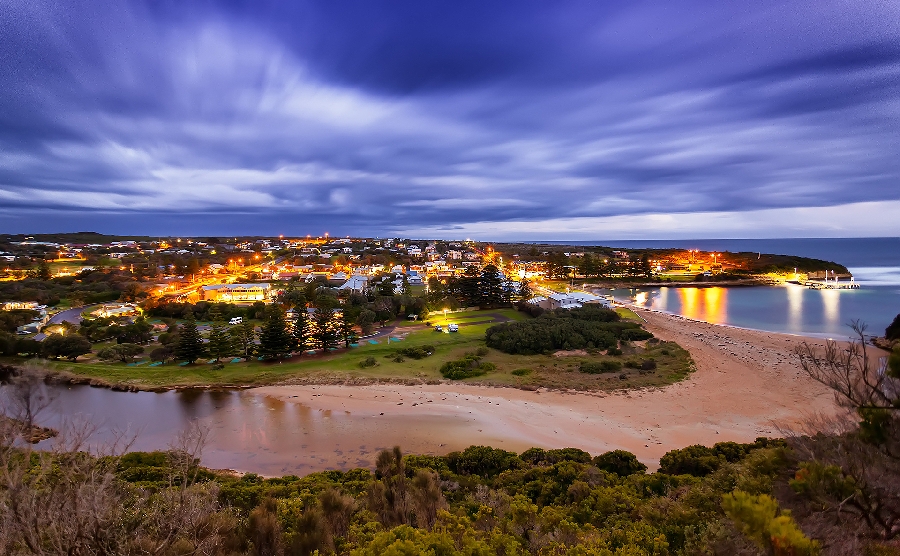 A passenger can watch out for Koalas as you drive through the stunning eucalypt forests. Stop and before venturing past the Twelve Apostles on your way to Port Campbell. You will be back tomorrow to explore the apostles some more.
DAY 8: PORT CAMPBELL & THE TWELVE APOSTLES
Port Campbell is a friendly town with some nice little eateries and drinking spots, which makes an ideal base for visiting the Twelve Apostles. Its pretty bay has a lovely sandy beach and is one of the few safe places for swimming along this tempestuous stretch of coast. See your Lonely Planet Guide for restaurant recommendations and local walking tracks.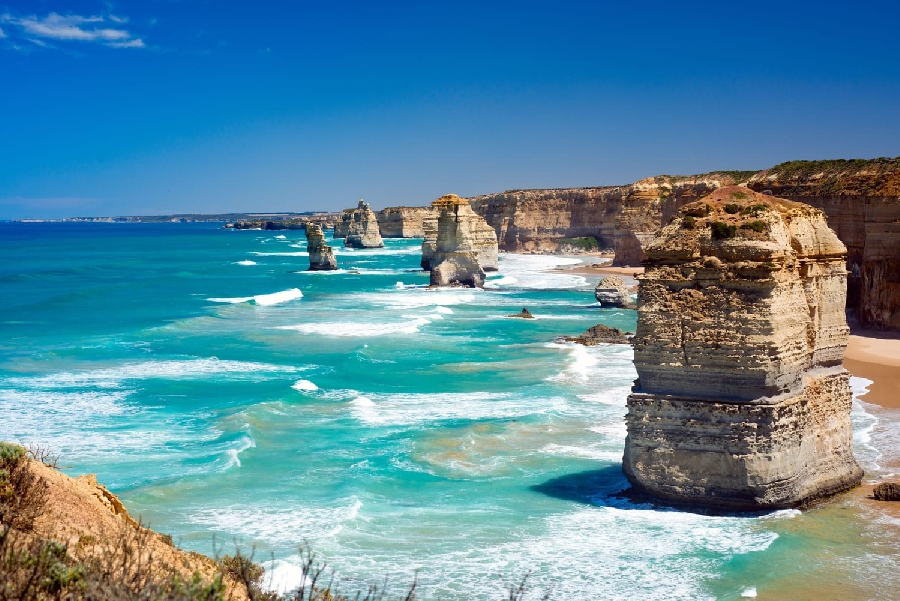 Drive just 10-minutes back down the Great Ocean Road and prepare to be amazed as you take a scenic flight over the natural wonders. Marvel at the diversity of one of Australia's most visited coastlines while hearing about the history from the experienced piolets. As sandstone cliffs give way to limestone, you will be able to contrast the towering Twelve Apostles to the intricate Bay of Islands, a cluster of smaller stacks that appear to float in the ocean. Other sights include Peterborough, The Grotto and The Bay of Martyrs. Arrive early or stay later and take a short walk out to view the Twelve Apostles from land.
Optional 25 min scenic helicopter flight available at $245 per person.
DAY 9: PORT CAMPBELL TO WARRNAMBOOL
Today you will drive approx. 1hr from Port Campbell to Warrnambool. Before you leave, we recommend that you check your Lonely Planet Guide to make sure you have seen all that Port Campbell has to offer.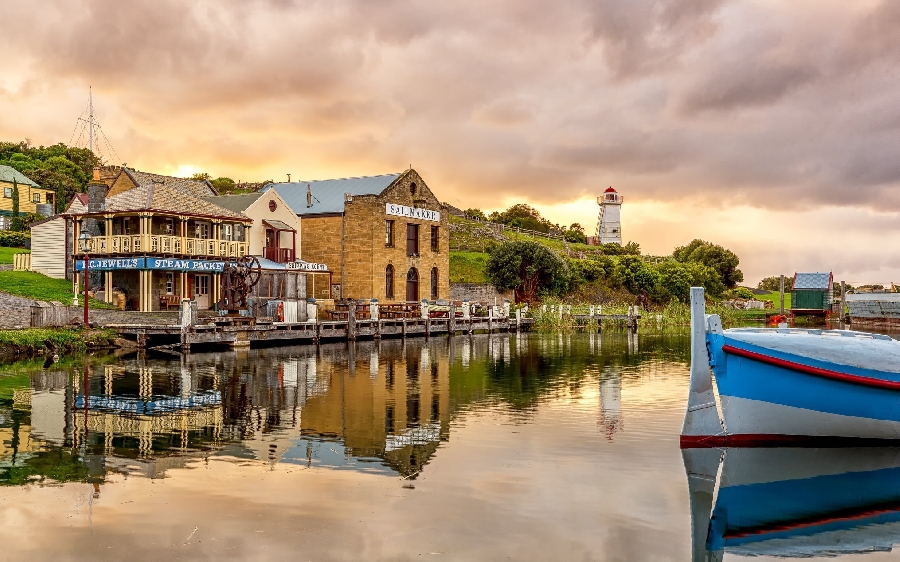 Warrnambool is a quaint city, with heritage buildings, beaches, gardens, tree-lined streets, some great art galleries and historical sights but it's the whale watching that it's famous for. Spend the afternoon exploring the city and consult your Lonely Planet Guide once again for great restaurants and local attractions.
DAY 10: FLAGSTAFF HILL MARITIME VILLAGE
Step into the village at night to explore Australia's maritime history, from local Aboriginal tales to a vivid whaling past and the coast's reputation as a perilous place for sailors. Witness these stories through projections on a nine-meter water wall, reliving the struggles of early immigrants and whalers. The show operates regardless of weather and warmly dress for cooler months due to the open-fronted Wharf Theatre.
DAY 11: RETURN HOME
Today we depart Warrnambool and take the direct route to Melbourne airport approx. 3h 30m. We recommend that you allow plenty of time for the drive and to return your hire car for a smooth departure after a memorable holiday.